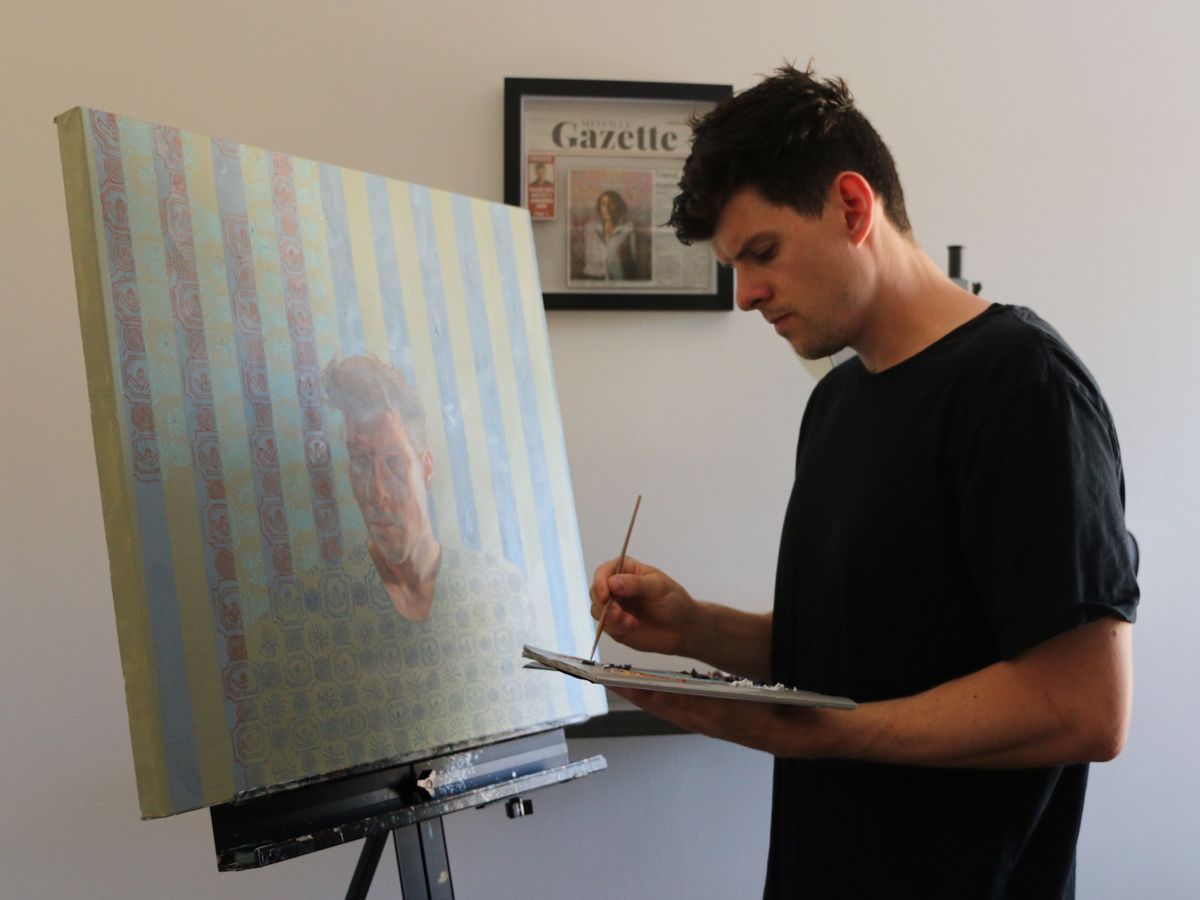 Lester Prize Workshop - Creative Realism in Oils with Cameron Richards
Learn the basics of creating realistic portraiture using oil paints.
Dates:Oct 28
Time(s):4:45pm - 7:00 pm
Details
Description
Join artist Cameron Richards in the studio as he talks through his process of creating realistic portraiture in oil paint. Participants will be provided with a pre-stencilled canvas and guided through the initial (and most important layer) of the portrait. Richards will impart some of the key lessons he has learnt along his painting journey and provide educational material so the portrait can be completed at home. Tickets are strictly limited and include champagne and nibbles. Tickets $45, available at https://www.lesterprize.com/. About the artist Cameron Richards is a portrait artist from Perth, Western Australia. His oil based portraits are deeply intimate, inviting the viewer to connect with the sitter, to explore the sitter's story. Whilst his portraits maintain a realism description, his backdrops derive inspiration from various techniques in expressionism, offering the opportunity to expand on his sitters' story through symbolism via intricate designs and patterns. Richards has exhibited in multiple competitions Australia-wide, however will be holding his first group exhibition in mid-October.
Location