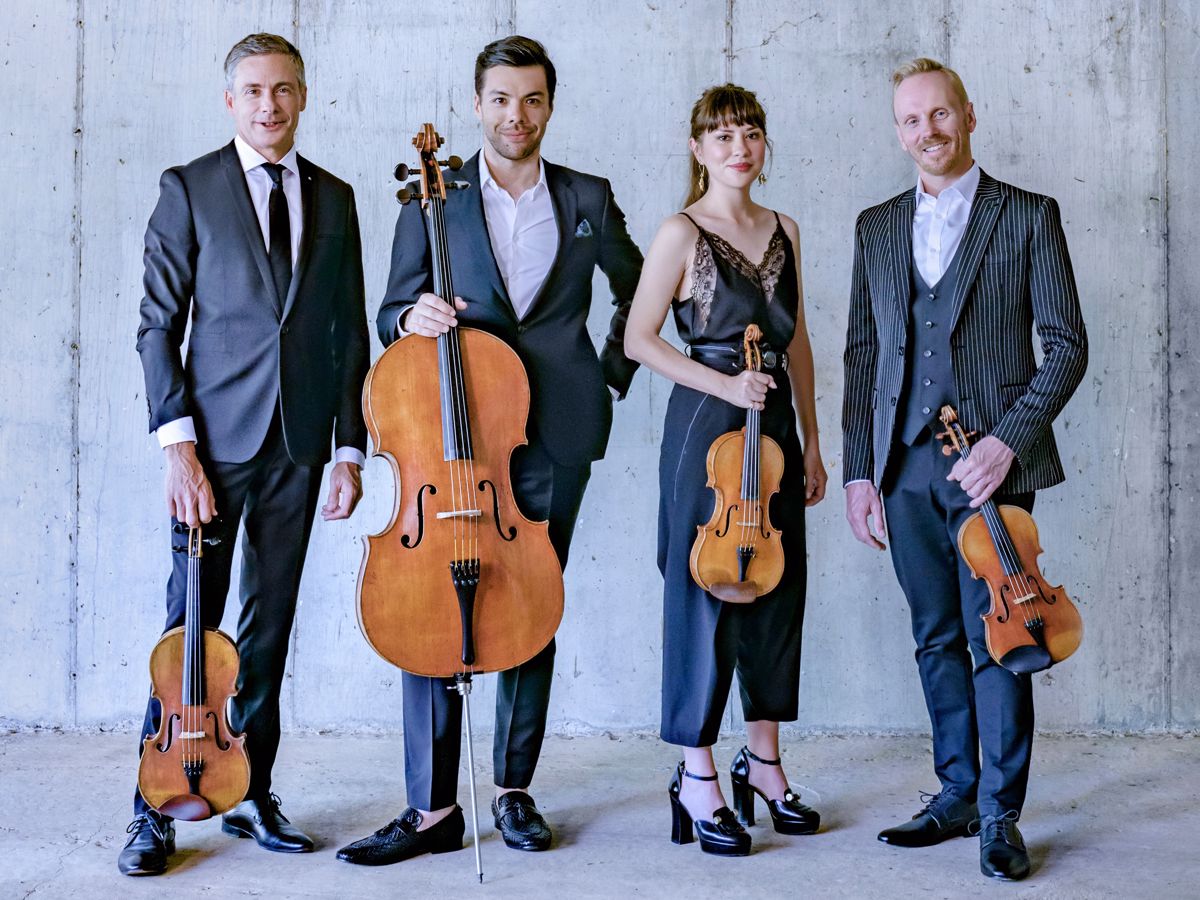 Australian String Quartet in concert with Genevieve Lacey
The acclaimed Australian String Quartet Heath in concert with recorder virtuoso Genevieve Lacey, featuring the world premiere of a new work from Perth composer Lachlan Skipworth.
Dates:May 4
Time(s):7.00pm - 8.15pm
Venue:Heath Ledger Theatre
Details
Hosted By:Australian String Quartet
Ticket Price:$70.00 Standard, $60.00 Concession, $30.00 under 30's
Venue:Heath Ledger Theatre
Description
ASQ in concert with Genevieve Lacey celebrates powerhouse musical partnerships, enigmatic Australian landscapes and monumental musical gallantry, with works from Australian composers Elena Kats-Chernin and the world premiere of a new work from Lachlan Skipworth. The quartet will also perform pieces by Felix Mendelssohn and Pavel Fischer. Lachlan Skipworth's new work for bass recorder and string quartet is inspired by the breathtaking cave systems of Western Australia's Margaret River region. With the inclusion of a backdrop of digital sound, the bass recorder in the beautiful key of G flat becomes the melodic focus in this hauntingly restrained work. Elena Kats-Chernin wrote Re-Inventions for Genevieve Lacey and string quartet in 2004. Infused with the spirit of Bach's keyboard inventions and employing multiple instruments, these three movements illustrate an array of colours, from playful to dark and sombre, to simply virtuosic.
Location
Venue:Heath Ledger Theatre
Address: 174-176 William St, Perth,Perth,WA,6000
Phone: 6212 9291
Email: [email protected]