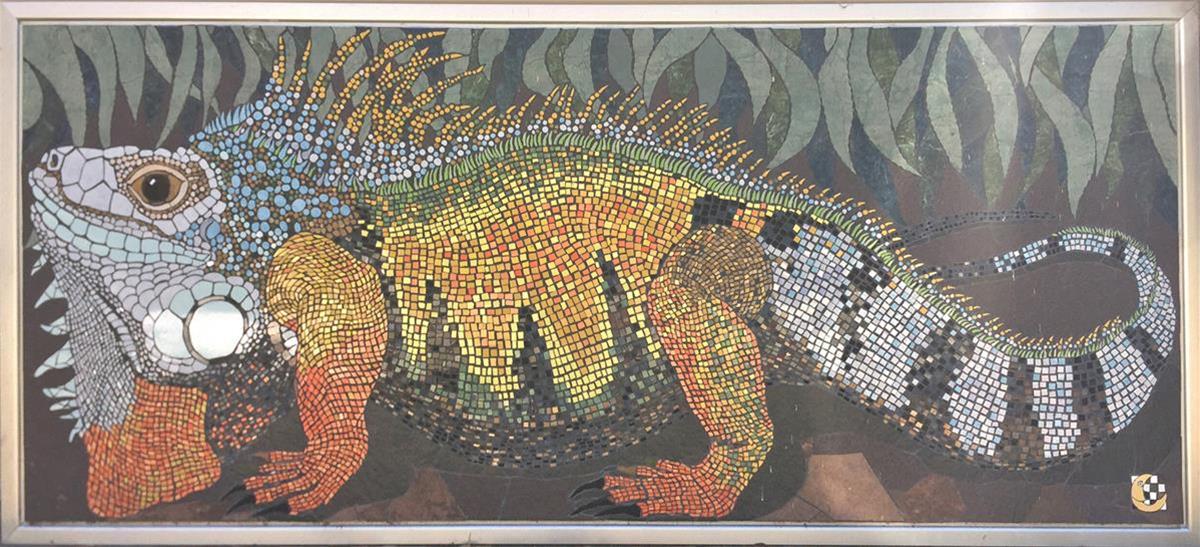 Wayne Cherrington
Wayne Cherrington's latest work 'Man In The Moon Poleng' Mosaics showcases his masterpieces!
Open Days/times:Open 11 - 26 Sep 2021 from 10AM - 4PM
Represented Artists:Wayne Cherrington
Galleries:Mixed Media
Details
Galleries:Mixed Media
Open Days:Monday,Tuesday,Wednesday,Thursday,Friday,Saturday,Sunday
Description
Wayne Cherrington, Man In The Moon Poleng Mosaics
I have been involved in making mosaics for approaching 15 years always seeking to develop and expand my skill in this medium. It began in Bali when I found myself assisting with a mosaic based venture, the practical aspect of which I quickly recognized as absorbing fun. It was a turbulent time that resolved into a studio and home in a beautiful village and surroundings on the lower slopes of Gunung Batukaru where the influences of tropical nature and bewilderment at local culture as inspiration I could pursue this, for me, new found art form as Man In The Moon Poleng Mosaics. "Man In The Moon" with its obvious off the planet nursery rhyme connotations and "Poleng" as Balinese symbol of balance and protection as in kain poleng, the black and white chequered cloth clothing objects and people in precarious physical or spiritual situations.
By 2019 changing times precipitated a relocation from Mengeste Bali to the Margaret River region and a return for me to the South West where I lived for most of my adult life. In July of 2020 my partner and I found a place to be our current home and studio in Osmington.
My investigation and experiment with mosaics led to a variety of commissioned works for private residences in Britain, Singapore, Perth and regional W.A. and interspersed with personal works, I plan to continue in this fashion. Subject matter includes nature, landscapes and portraiture where in all I strive to bring life and movement using commercial ceramic tiles that are nipped, cut and broken as tessera and where I try to make grout spaces become as drawn line.
My studio offering includes my early and developmental works, rural Bali didn't provide many local opportunities for marketing mosaic artworks so I kept a collection.
Related
John Streater Fine Furniture
Location
Address: 24 Hobson Road,,Osmington,WA,6285
Phone: 0409 444 667
Email: [email protected]