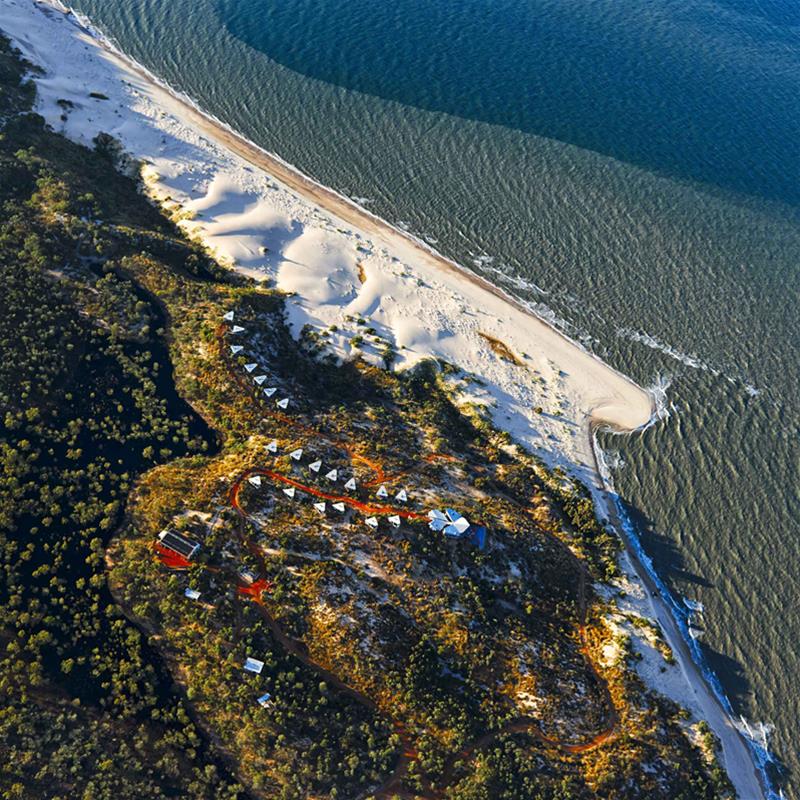 The Berkeley River offers a luxury outback experience like no other on the Kimberley Coast. The property is located between the stunning Berkeley River and a pristine section of Australian coastline.
Details
Type:Lodge,Retreats
Facilities:Bar,Conference Facilities,Functions,Pool,Restaurant
Description
Be among the first and privileged few to experience The Berkeley River Lodge – Australia's newest, most remote luxury lodge where service and indulgence are as unrivalled as the coast-to-outback panoramas. Only accessible by air or sea, getting to The Berkeley is half the adventure.
The Berkeley River Lodge offers all the joys of the outback wilderness combined with the luxury of five star comfort and service. Stay in one of the twenty ocean view villas that sit atop a coastal dune with stunning views of the area and enjoy as little or as much activity as you like.

Why not indulge yourself in a touch of barefoot luxury by the sea and reconnect with nature? This is isolation at its best. Stroll along the beach, take a swim in the pool; if you're feeling energetic throw a line in and catch a Barra or take the river cruise upstream and explore the gorges. No phones, no fuss, just pure fresh air and wide open spaces.

Be spoilt while you are here by culinary fare and a unique menu that is as original as we are. The Berkeley River Lodge's restaurant 'Dunes' combines falvours as rich as the scenery with unprecedented views across the expanse of the Timor Sea. Offering a casual yet decadent dining experience featuring breakfasts cooked to order and multi course degustation lunch and dinner menues teamed with a fine selection of Australian wines.

Experience a unique and luxurious holiday accommodation on the Kimberley Coast of Western Australia.
Location