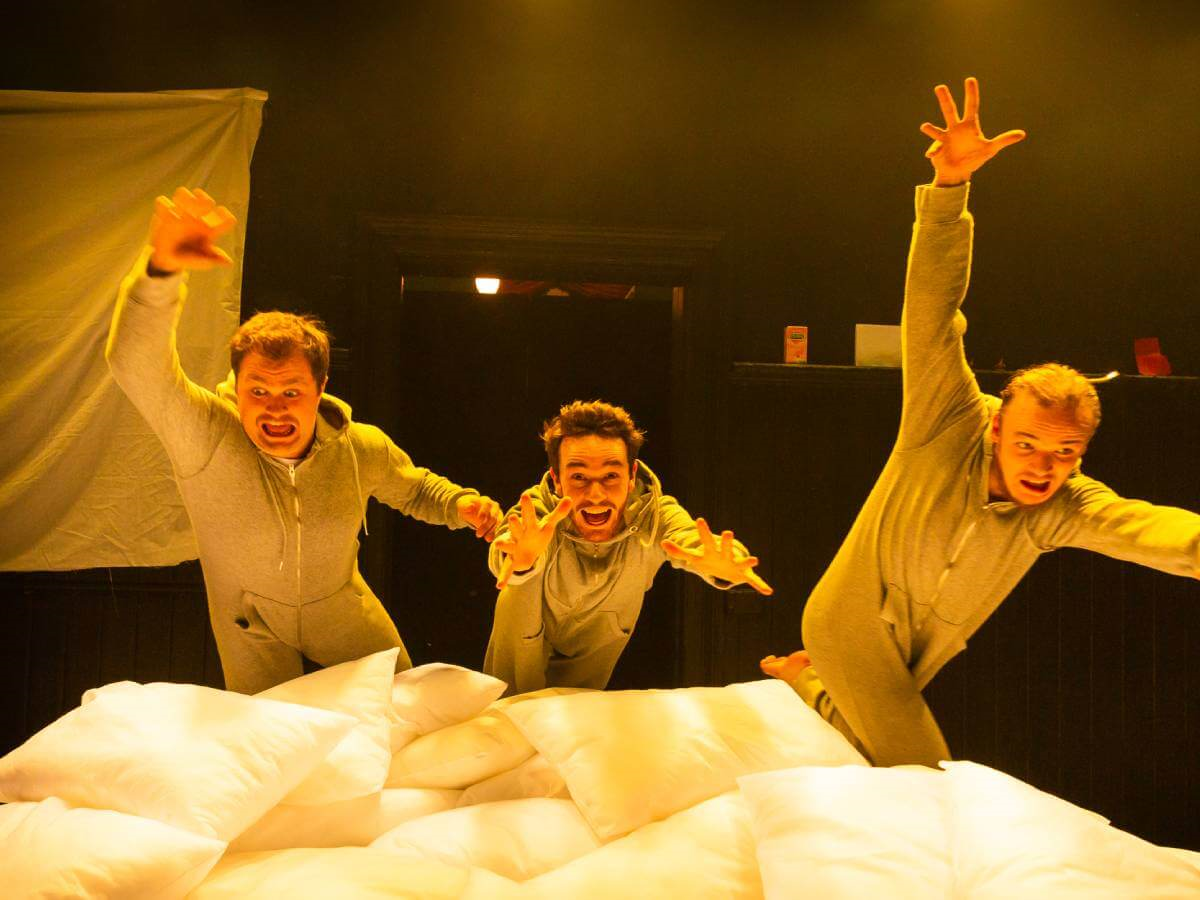 Tilt
The Performance Making Students dazzle with their extraordinary skills and impressive acting. Tilt joins in to showcase some of the most creative self-devised works of the WAAPA students.
Dates:Sep 11 - 21
Venue:The Blue Room Theatre
Details
Venue Address:53 James St, Northbridge WA 6000
Ticket Price:$27 general, $ 23 concession/ friends
Ticket Price FROM:$23
Ticket price TO:$27
Venue:The Blue Room Theatre
Audience:Family-Friendly
Description
Devised and performed by: 3rd Year Performance Making students
Under the guidance of: Frances Barbe
Expect talent and daring in this program of self- devised pieces created and performed by WAAPA's graduating Performance Making students at the popular Blue Room Theatre. Powerful performances and impressive stagecraft underpin works that explore the very edges of theatre making, creating an evening of other-worldly theatre that will inspire, provoke and entertain.
Tickets are available from The Blue Room website or 9227 7005.
Performance dates
11th Sep 7:00pm, 12th Sep 7:00pm, 13th Sep 7:00pm, 14th Sep 2:00pm, 14th Sep 7:00pm, 18th Sep 7:00pm, 19th Sep 7:00pm, 20th Sep 7:00pm, 21st Sep 2:00pm, 21st Sep 7:00pm,
Ticketing information
$25 (+ $2.00 booking fee) - Full
$21 (+ $2.00 booking fee) - Concession/Friends
Bookings open
19th Jul - Friends
19th Jul - Public
Events
Aboriginal Theatre Performance
Related
WAAPA School Holiday Program
Location
Venue:The Blue Room Theatre
Address: The Blue Room Theatre, 53 James St,Northbridge,WA,6000
Phone: 134 328
Email: [email protected]