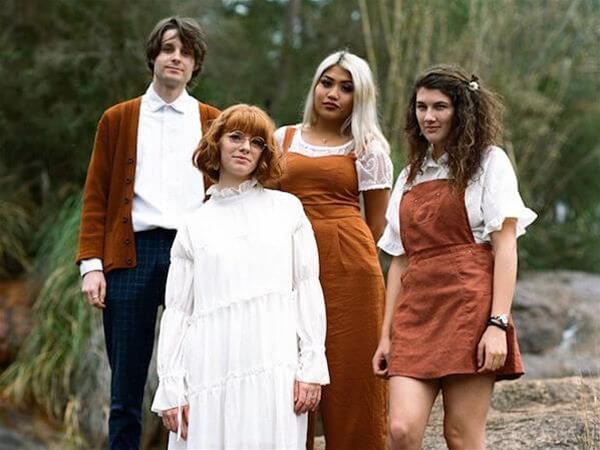 Stacey Ann 'She' Debut Single Launch
Stacey Ann is sure to leave your heart hanging from a thread with her debut single 'She'. Join her as she launches her angelic single at The Bird on Wed 20th Nov.
Dates:Nov 20
Time(s):Doors at 8pm. Acts 8:30pm-11:45pm
Venue:The Bird
Details
Hosted By:The Bird
Venue Address:181 William Street, Perth
Ticket Price:$5 Cash at Door
Venue:The Bird
Description
Perth artist Stacey Ann revels in powerful, sincere story telling from the heart, acclaimed for her compelling vocals, honey-like harmonies and soulful arrangements.
'This song came about after a really emotional few months and is the biggest song I've written to date.'
'I found myself in a reflective state and the words flowed out onto paper "You were all that I wanted, all I wanted was you". The single is about being in awe of someone. Wondering if you'll ever be more than friends, wanting to, but being okay that you're not. It's the process of growing into friendship with someone after wanting to be taken by them.

'I thought about what it's like to watch someone blossom before you. Noticing the colour of their eyes and how their hair changes colour with the sun. Being in the moment together and watching the world go by. Not caring if they're not thinking the same thing as you because you're just there, together, and it's beautiful.'

When producing the song, Stacey Ann collaborated with cellist Miranda Murray-Young and Cecilia Brandolini on keys and backing vocals to give it an ethereal, angelic feel. Stacey satisfied her indie pop sound with Germaine Png on drums and percussion, and Roda Perez on bass, conveying the power the song holds.

Having recently been showcased for WAMFest 2019 and drawing from influences like Meg Mac and Florence & The Machine, Stacey Ann is quickly becoming a formidable emerging independent artist on the scene.
Stacey Ann will launch her project on November 20th at The Bird in Northbridge. Teaming up with local collective 'The Cheeky Rascals' for an art installation, along with a few local market stalls.
'She'
Written by Stacey Ann
Performed by Stacey Ann
Recorded & Mixed with Lee Buddle of Crank Recording
Mastered by Lee Buddle of Crank Recording
AVAILABLE NOV 13TH on all streaming services
Location
Venue:The Bird
Address: 181 William Street,Perth,WA,6003
Phone:
Email: [email protected]