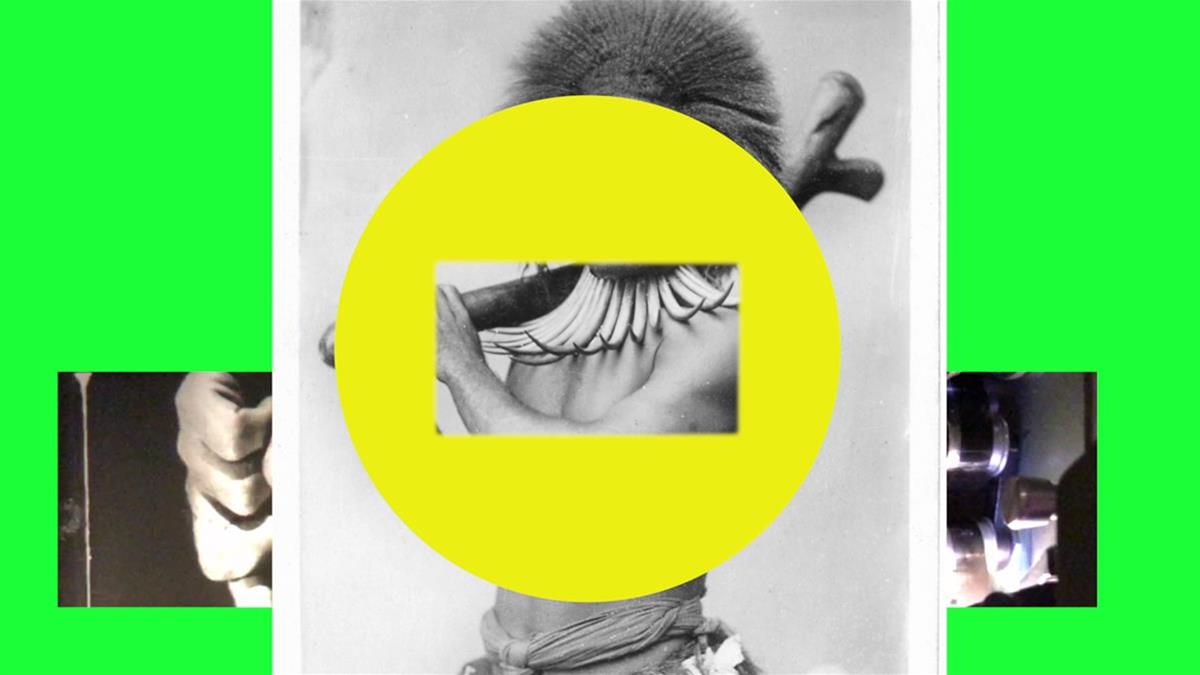 SMASH IT by Brook Andrew
Brook Andrew's video 'SMASH IT' draws its title from the artist's practice of agitating colonial archives in order to subvert and rewrite dominant narratives of the past.
Dates:Nov 3 - Jan 10
Time(s):9am-5pm Tuesday - Sunday
Venue:PICA Screen Space, Perth Institute of Contemporary Arts
Details
Hosted By:PICA: Perth Institute of Contemporary Arts
Ticket Price:Free
Venue:PICA Screen Space, Perth Institute of Contemporary Arts
Description
The image track of SMASH IT includes interviews, found film footage, reportage, activists' video, ethnographic photographs, postcards and other cultural materials, drawn from both the artist's own private collection and the collections of the Smithsonian Institute, Washington DC. Image, sound, and text overlap and splinter, entering into tension with one another to reveal and unravel power relations between coloniser and colonised, visible and invisible.
In its polyphony of voices and materials, SMASH IT draws attention to historical events that have occurred in different places and times and their contemporary legacies, connecting traumatic histories in Australia with international experiences and discourse. Excerpts from a series of interviews the artist conducted with First Nations leaders Marcia Langton, Wesley Enoch, Lyndon Ormond-Parker and Maxine Briggs about cultural protocols, appear alongside imagery of defaced and destroyed colonial monuments and the sounds of ?demonstrators commanding attention through shouts, declamations and chants.
Interspersed throughout is footage from Andrew's earlier artwork The Pledge, a revised version of the 1955 melodrama Jedda, the first feature film made in Australia to use Indigenous actors as lead characters and the first shot in colour. Overlying the film's imagery with new subtitles, Andrew rewrites the original film's love story into a science fiction narrative to reflect on colonial violence and genocide. Ending with the Wiradjuri word 'NGAAY' meaning to 'see', SMASH IT brings colonial archives into relations with the present moment, inviting viewers to experience these images anew and to reimagine a different legacy.
Location
Venue:PICA Screen Space, Perth Institute of Contemporary Arts
Address: Perth Institute of Contemporary Arts, 51 James street, Perth Cultural Centre,Northbridge,WA,6003
Phone: 0421920478
Email: [email protected]
Website:http://pica.org.au