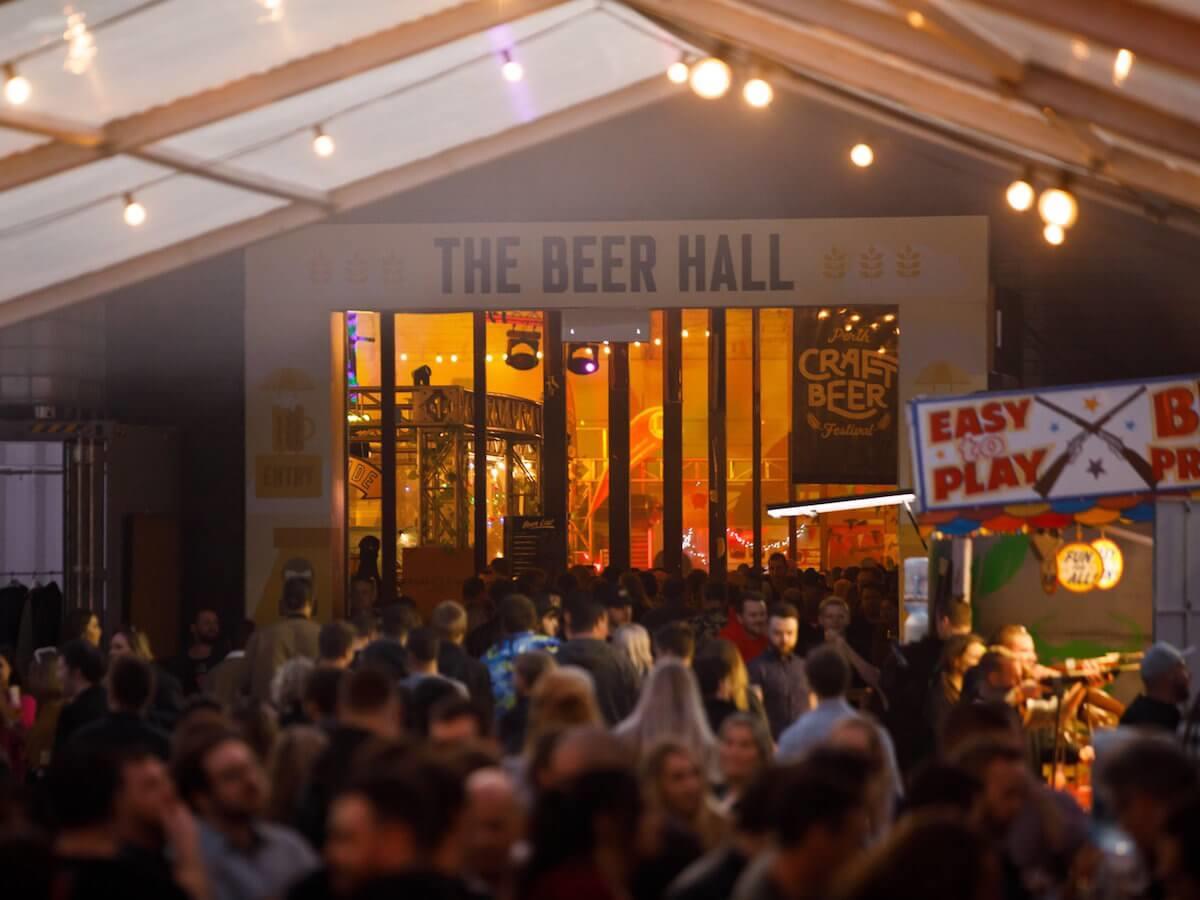 Perth Craft Beer Festival
WA's largest beer festival is set to make a exciting return for its fifth year! With over 55 breweries and ciders on offer, show rides, silent disco, & food, this weekend will be a feast for all.
Dates:Aug 16 - 18
Time(s):Fri 4:00pm, Sat 11:00am, Sun 12:00am
Venue:Ice Cream Factory
Details
Hosted By:Bar Pop
Venue Address:92 Roe Street, Northbridge
Ticket Price:$99.50
Venue:Ice Cream Factory
Description
Featuring...
- Specialty craft Festival Beers, exclusively available at the festival
- The Feral Brewing Company Biggie Bar, dance floor & RTRFM 92.1 DJs
- The Matso's Beer lush cocktail bar
- The Alby Full-Strength Bar
- The Pirate Life Brewing barber shop and live tattoo artist
- Gourmet food from Hawt Dawg, Smokies Barbecue, Mary Street Bakery with more to come!
- The Silent Comedy Club
- LAGERLAND
- The Winery
- The Whiskey Saloon
- CocoBros tropical cocktail bar
- Rides, games, DJs and dancefloors
... and so much more!
SESSION TIMES
Friday Frothies (18+) 4PM-11:30PM
Saturday Family Fun 11AM-3:30PM
Super Saturday (18+) 4PM-11:30PM
Sunday Session 12PM-8PM
TICKETS
Tickets on sale May 22, 6PM via Eventbrite
https://pcbf2019.eventbrite.com.au
LINEUP
3 Ravens, 4 Pines Brewing Co, Artisan Brewing, Beerfarm, Big Shed, Black Brewing Co, Boat Rocker, Boston Brewing Co., Brewhouse Margaret River, Bright Tank Brewing Co, Cheeky Monkey Brewing Co, Clare Valley Brewing Co, Colonial Brewing Co., Coopers Brewery, Core Cider, Custard & Co, Dainton Brewery, Eagle Bay Brewing Co, Exit Brewing, Feral Brewing Company, Fixation, Founders, Funk Cider, Garage Project, Golden West Brewing Co, Goose Island, Green Beacon Brewing, Hawkers, Heroes and Villains, Holgate, Impi Brewers, Innate Brewers, Kaiju, La Sirene, Little Creatures Brewing, Mash Brewing, Modus Operandi Brewing Co., Moo Brew, Moon Dog Craft Brewery, Mountain Goat Beer, Naked Apple Cider, New Belgium, Nowhereman Brewing, Otherside Brewery, Pirate Life Brewing, Quiet Deeds, Rocky Ridge Brewing co, Running With Thieves, Sailors Grave, Sauce, South Fremantle Brewing, Stone & Wood, Temple Brewery, Thorny Devil, Yak Ales, and Young Henrys
For more information head to www.perthbeerfest.com
Location