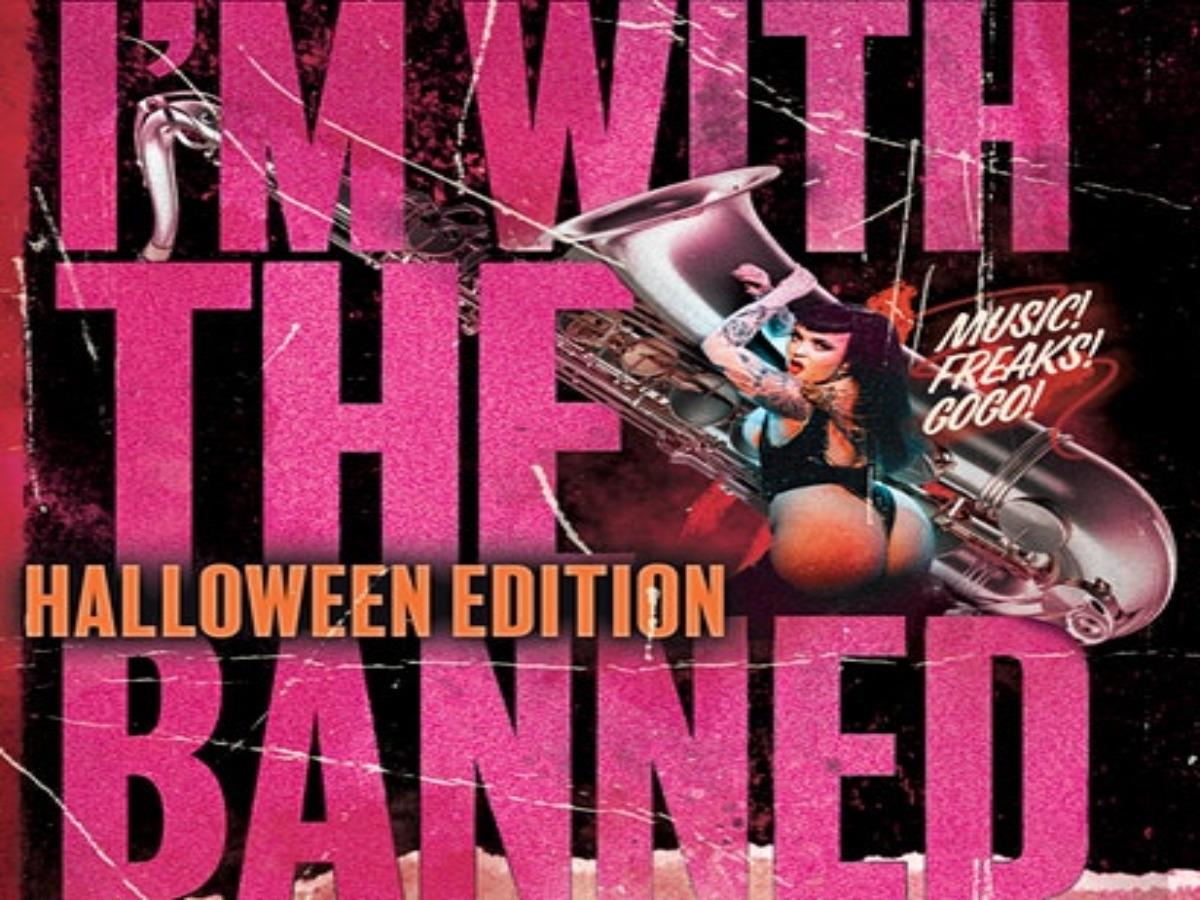 I'm With The Banned: Spooktacular
A touch of spice and everything naughty and nice in a Halloween edition of cabaret and cocktails.
Dates:Oct 30
Time(s):9.30pm
Venue:The Royale Theatre
Details
Hosted By:Highway Robbery Productions
Venue:The Royale Theatre
Description
I'm with the BANNED
Welcome to our jungle... They call it the house of the rising sun. Like the great mother said, I don't give a damn 'bout my bad reputation, so come and be a rock star for the night, and maybe the next morning...
We're serving you late night rock & roll , wrapped in cabaret chaos. Expect sparkly burlesque dancers, bendy circus stars, sideshow freaks, & drag performers shaking you all night long! Catch them at and on the bar, where drinks are stiff, the music is loud, and the only way in is by saying "I'm with the BANNED."
We are the people that can find whatever you may need, and we're gonna rock and roll all night, and party every day.
So why don't you walk this way, because we've got what you want, and one way or another, we're gonna get ya, get ya, get ya, get ya.
Location
Venue:The Royale Theatre
Address: The RoyaleTheatre at Panet Royale, 12 Lake Street, Northbridge WA 6003,Northbridge,WA,6003
Phone: 08 6507 8666
Email: [email protected]