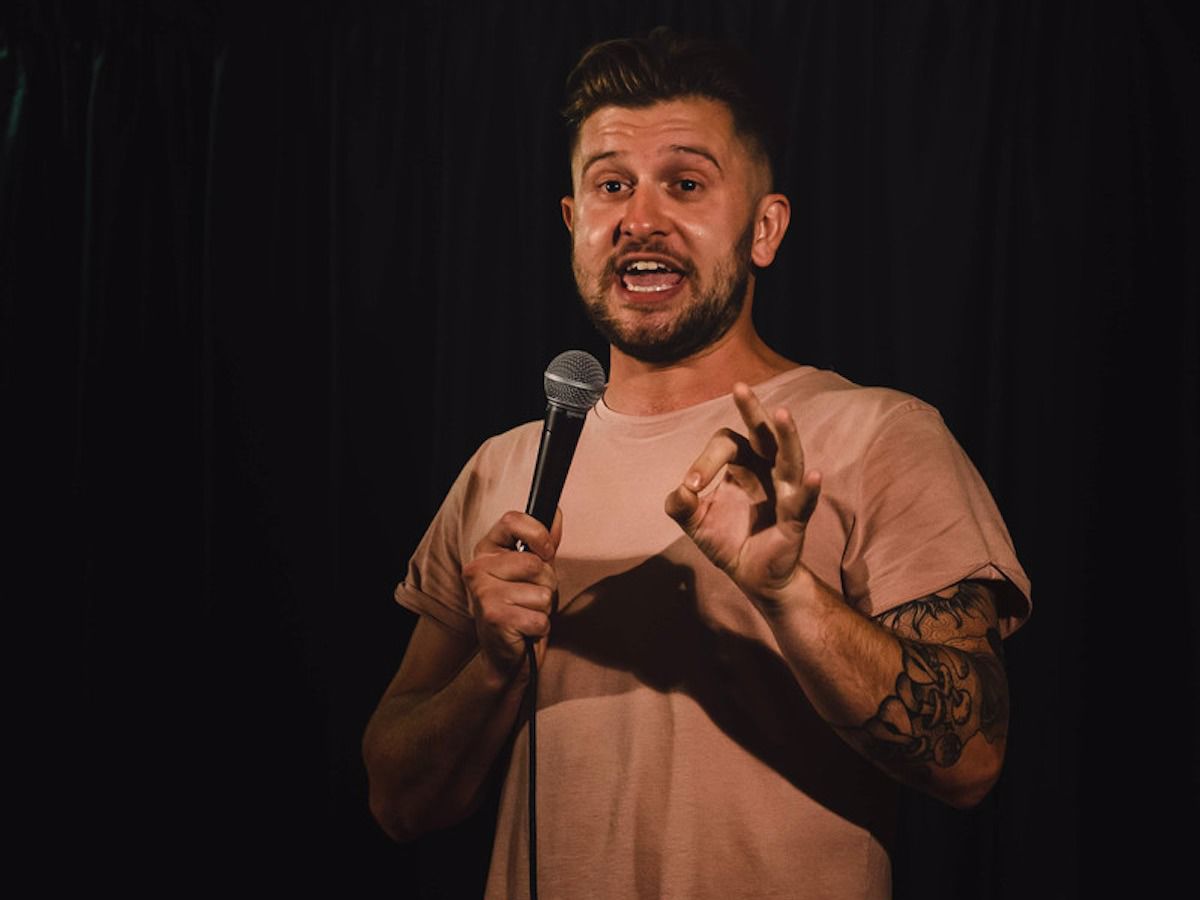 Good Dick Energy
Tales of debauchery delivered by Perth's best local comedy import. Originally from Scotland this is a stand-up of pure gusto.
Dates:Feb 17 - 22, 24 - 27
Time(s):From 7:45PM To 8:30PM
Venue:The Craft beer & Cider Garden
Details
Hosted By:Comedy at The Craft
Venue:The Craft beer & Cider Garden
Festivals:Fringe Festival
Description
Fresh off the back of performing on 2018, 2019 and 2020 sell-out runs at FRINGE WORLD, Grant Mushet brings his debut solo show to Perth, 2021! Originally from Scotland this is a stand-up of pure gusto you'd love to have a drink with bringing stories of back home (Scotland), his immigration process to Australia and all the f**cked up stuff in between. This show will leave you relishing in those "WTF" moments and have you re-cycling jokes to your mates whilst losing your sh*t for weeks to come. Not for the tame or middle-class. This is GOOD DICK ENERGY. Presented by: Comedy at The Craft Comedy at The Craft has been presenting FRINGE WORLD shows for four years and they just keep getting better! Very Hot: From the sexy, the controversial, to the shocking or unique - not for the faint-hearted.
Events
Whose Rhyme Is It Anyway?
Uncorked Comedy | Wine tasting with a comedian
Triple Cream Comedy Showcase
The Variety Talent Competition
The Incorrect Stand-Up Comedy Show 2021
The Great Debate: Girlz rule, boys drool - a 90s musical comedy!
Swipe Right! The Musical II
Spectacles Present: Stargazed
She'll Be right: A Tradie Cabaret
Perth's Big Gay Games Night: Live Edition
Nadia Collins: Chrysalis (a work in progress)
Melon the Human attempts to top his last show which got him into the largest circus in the world.
Life Drawing with a Comedian
Learn Magic: Celebrity Magician Jon Fox Reveals His Secrets!
Harry Potter vs Lord of the Rings: Stand up comedy showdown
Fatale Attraction: Final Fantasy
Down the Rabbit Hole by Shana James
Defiant Women - Voices of Protest and Change
Crap Music Rave Party: The High School Ball
CERAH Exchange Showcase: Thinking through Cross-Disciplinary Methodology
Captain Spaceship: Renegades
Cameron the Magician Presents: Abra Da-Cameron!
Brewed Laughter | Beer tasting with a comedian
Bogan Shakespeare Presents: Macbeth
Best of the Fringe: Comedy Superstars
ANTIGONE Sophocles Adaptation by Jane Hille
An Aussie, African & Englishman walk into a bar...
Alissia Marsh: King Of The Lesbians
Location