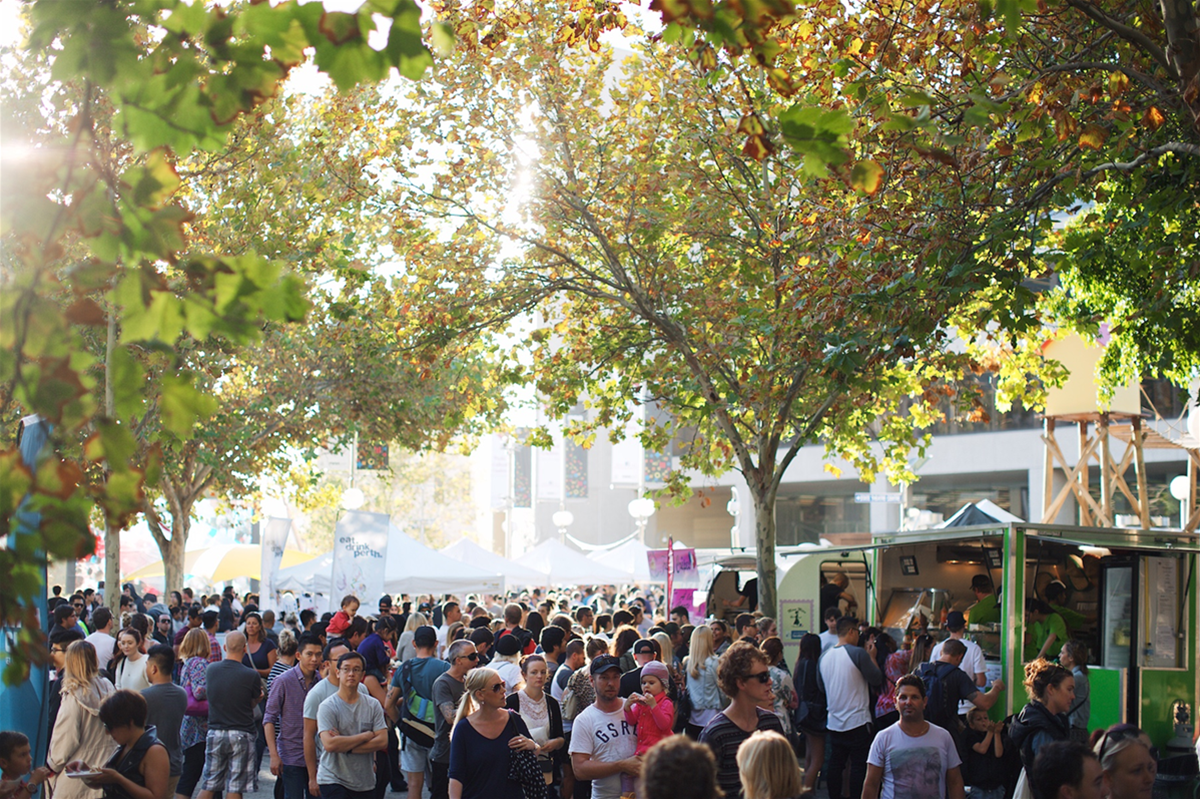 Food Truck Rumble
Food Truck Rumble returns for its fourth year as Perth's biggest food truck festival on Sunday 26 March from 11am – 8pm in the Perth Cultural Centre.
Details
Description
This outdoor food court on wheels is a free public event run during Eat Drink Perth and celebrates our city's evolving local food truck scene. It also presents the biggest breakdancing competition in Western Australia, showcasing the local street dance scene and hip hop culture.
Boasting an amazing variety of cuisines from Perth's best and up and coming food trucks, there will be delicious and affordable fare on offer that is sure to delight all ages, diets and tastebuds. This year's edition will feature 30 food trucks, each serving up a 'special Rumble dish', providing opportunities for attendees to try some new and exclusive signature dishes. Get a taste of the current trends in street food including poke bowls, loaded fries and Instagram-worthy dessert collaborations.
The Urban Orchard will be transformed into a Pop-Up Bar complete with food stalls and RTRFM DJs
spinning tunes. Savour selected cocktails by Wild Turkey, white wine sangria by Xanadu and award
winning craft brews by Feral Brewing.
The Rumble 2vs2 Bboy/Bgirl Comp returns for its third year, bringing together talented breakdancers from around Perth, Australia and the world to compete in a two on two, knockout style elimination competition. Battle rounds and street dance showcase performances will feature throughout the day.
This year, renowned breakdancer Poe One (Style Elements Crew/Rock So Fresh /USA) will travel to Perth as a special guest judge. The competition kicks off at 12pm and runs until 6pm in the James Street Amphitheatre.
The Cool Perth Nights local music stage will return to present some of the most dynamic and thrilling new bands in Perth right now.
Food Truck Rumble aims to share what's great about Perth and to bring people together in a vibrant social atmosphere where they can connect through food, music, culture and art.
Perth, are you ready to Rumble again?
Location