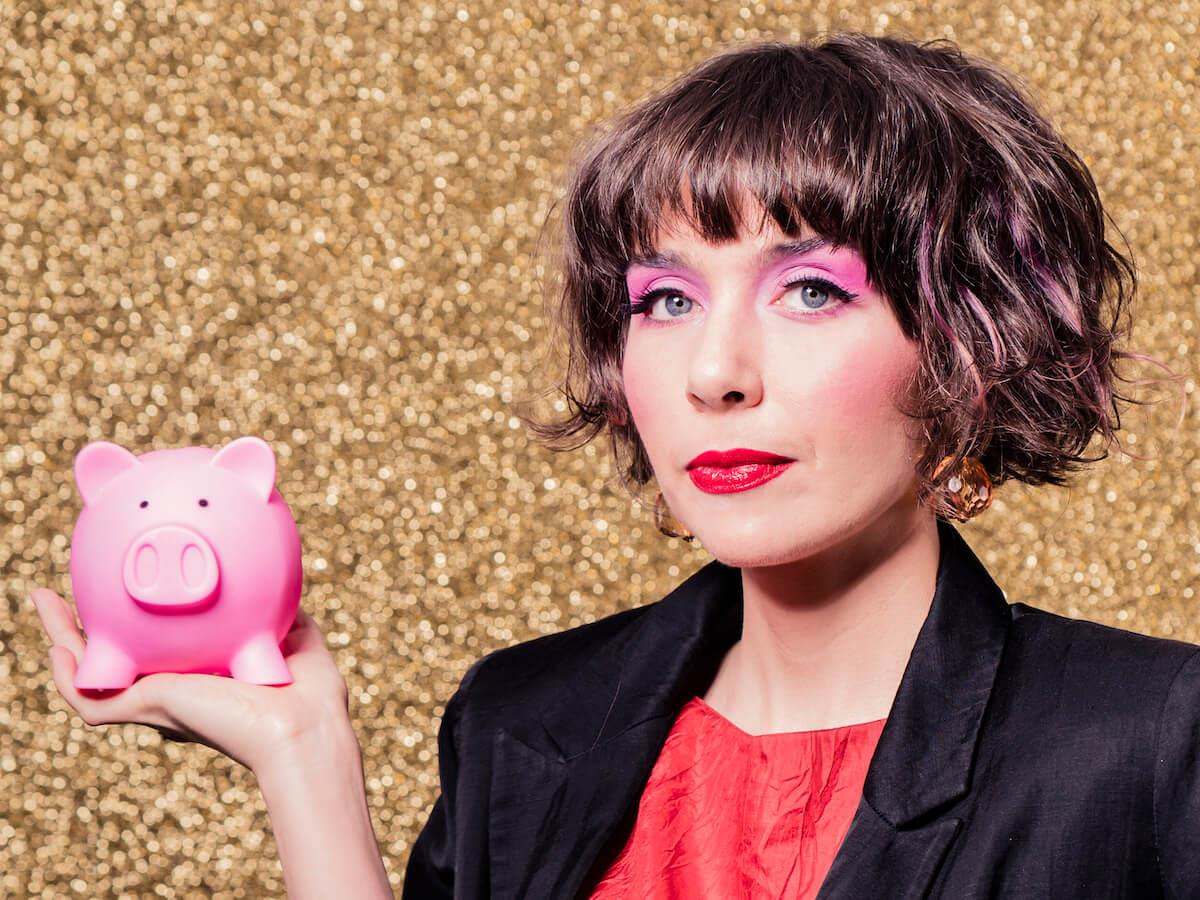 Elizabeth Davie - Super Woman Money
Don't miss the return season of the underground hit that won Best Comedy Award last year.
Dates:Jan 18 - 20; 22 - 25
Venue:Shambles at Pleasure Garden
Details
Hosted By:Elizabeth Davie
Venue Address:Russell Square, James St, Northbridge, WA, 6003
Ticket Price:From $19.00
Venue:Shambles at Pleasure Garden
Audience:Adults,Wheelchair Access
Description
Elizabeth Davie is an award winning comedian, performer and writer from Melbourne. She has created sell out comedy shows for festivals around Australia and written and performed in Channel 31 TV shows.
Did you know that women often retire with a lot less super than men? Elizabeth didn't. She gets her financial advice from Shirley Bassey and spent all her money going to clown school.
Events
Zoë Coombs Marr – Agony! Misery!
YUCK Circus | Fringe World 2020
Warning: Everyone Must Have Fun!
Tony Roberts: I'm A Magician Get Me Out Of Here
The Second Body - Work In Progress
The Paul Simon Experience
Strange For Hire Sideshow
Stick 'Em Up: Back In The Saddle
Prehysterical At Woodside Pleasure Garden
Pirates!! | Woodside Pleasure Garden
Nikki Britton - One Small Step
Nath Valvo - Chatty Cathy
Mr Snot bottom's Horrible Terrible Really Really Bad Bad Show
Monski Mouse's Baby Disco Dance Hall
Magnus' Explosion Laboratory 2: Electric Boogaloo
L.I.A.R. (Life Is A Rehearsal)
Karen From Finance Is Out Of The Office
Jordan Anthony - This Is Me!
Jester Hawk International Sensation
Geraldine Hickey - What A Surprise
Fringe World Mermaids Splash Zone
Drumming In The Park: Family Fun For All Ages Hosted By Wcms
Dr Sketchy's Anti Art School
Dirty Tattooed Circus Bastards - The Prison Years
Bernie Dieter's Little Death Club
Absurdly Yours: Doorway Cabaret
Absurdly Kids: Doorway Cabaret
A Disney Tribute: Once Upon A Teaser At The Pleasure Gardens
1-On-1 Snakes In The Garden
Location
Venue:Shambles at Pleasure Garden
Address: Russell Square, James St,Northbridge,WA,6003
Phone:
Email: