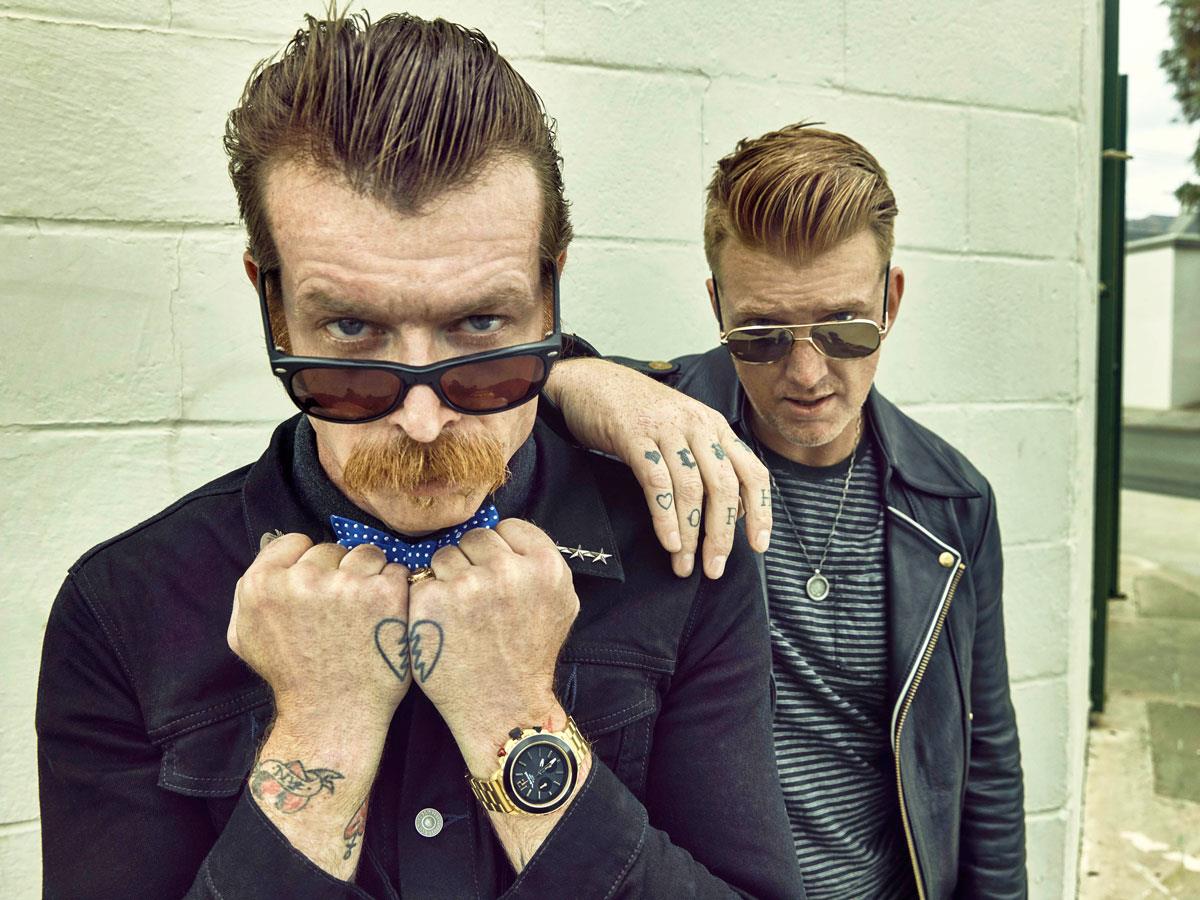 Eagles Of Death Metal (Postponed)
Always controversial, always on the edge – punters are in for a treat with these full-throttle high-intensity live shows.
Dates:Apr 13
Time(s):7.00pm
Venue:Metro City
Details
Ticket Price:$59.58
Venue:Metro City
Description
Founded in 1998 by best friends Jesse Hughes and Josh Homme, the Palm Desert pair came upon the band's name in a pondering effort as to what a cross between The Eagles and a death metal band would sound like. With that, the band was born!
With a sound that's a combination of Bluegrass slide guitar mixed with firing drumbeats and tantalising vocals from a front man known for his over-the-top stage histrionics and interaction with his fans; the survivors of the Bataclan bomb attack in 2015 are best known for classic hits like 'Miss Alissa', 'Wannabe in L.A.' and 'Save a Prayer'. They've released four studio albums to date and have toured the world extensively over the past two decades; with a brand-new studio album 'Eagles of Death Metal Present Boots Electric Performing The Best Songs We Never Wrote' which was released in June 2019, featuring 13 covers of songs that have inspired Hughes over the years.
Location
Venue:Metro City
Address: Metro City, 146 Roe St, Northbridge WA 6003,Northbridge,WA,6003
Phone: (08) 9228 0500
Email: [email protected]