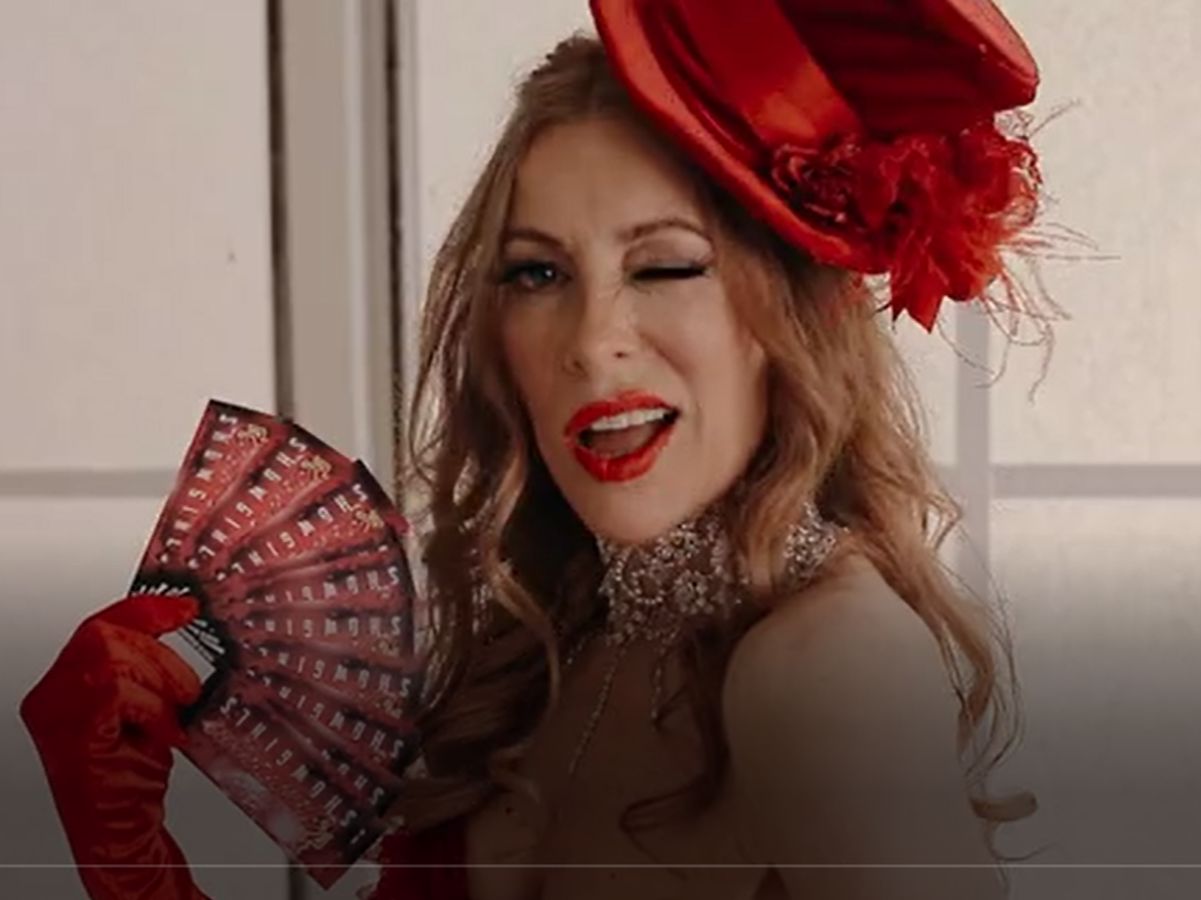 Champagne Showgirls present The One Night Stand
Performing for Fringe World Festival at Air Nightclub over 9 nights, this 15-act show is non-stop performance heaven.
Dates:Jan 22, 23 & 30; Feb 6, 12, 13 & 14
Time(s):7:30
Venue:Air Nightclub
Details
Hosted By:Fringe World Festival
Ticket Price:$27.50
Venue:Air Nightclub
Festivals:Fringe Festival
Description
With their tantalising solos, tongue in cheek comedy and enticing group performances the cast have brought their absolute best cabaret style shows together for their much-loved Perth audience.

Serving a glamorous line up of intoxicating Champagne Showgirls, The One Night Stand is stripping back the layers and showcasing some of the most glitzy showgirls of Perth in a tantalising display of burlesque, circus and cabaret to arouse your imagination.

If you fancy some risque humour, with a side of cheeky circus and sexiness - then this is the night out that you have been waiting for! This show is filled with vocal numbers and dance performances that will give you something to talk about at the water cooler for weeks to come. We can't wait to show the FRINGE WORLD some skin, as the divas strip down. Emcee Mike Nayar will have you wet your seat in laughter. This show will have a bit of naughtiness for all viewers looking for a good time.
Events
You Got Moxie, Kid: A Quirky Cabaret of Silliness & Self Discovery
Yoowalkoorl - Come On, Come Here
Whose Rhyme Is It Anyway?
Whose Rhyme Is It Anyway?
What Now? - A Double Feature
What Makes a Musical a Musical – The (Musical) Cabaret
Western Australian Dragon Boat Festival
Undecided: A Multiple Choice Musical
Uncorked Comedy | Wine tasting with a comedian
Triple Cream Comedy Showcase (SOLD OUT)
Triple Cream Comedy Showcase
Tomás Ford: Have a Bath With Me?
Through Tim Burton's Eyes
The Variety Talent Competition
The Swing Sisters and the Boogie Woogie Bugle Band
The Pipe Organ at the Movies
The Motherhood presents Surviving the Circus
The Motherhood presents Surviving the Circus
The Last Blockbuster on Earth
The Kid Who Climbed A Mountain
The Incorrect Stand-Up Comedy Show 2021
The I Want to Meet LeBron James Podcast (LIVE)
The Great Debate: Girlz rule, boys drool - a 90s musical comedy!
The Clubnosis Experience: Mind+Music Immersive Mashup
The Benjamins War of the Words
Swipe Right! The Musical II
String Theory. An evening of Jazz Harp.
Spectacular, Spectacular!
Spectacles Present: Stargazed
Sonny Yang's Incredibly Stupid Adventure Game
She'll Be right: A Tradie Cabaret
Shaun Tan: Rules of Summer
Scarlet Affaire: Late Night Lust
Sassafras: A Gypsy Swing Soirée
Raise Your Voice for the Hilary Duff Film Re-Enactment Festival!
Perth's Big Gay Games Night: Live Edition
PASSING: An Asian-Australian Musical
Paraiso Perdido - An Exhibition of Paintings and Drawings by Jose Bacarreza
Once Upon a Fractured Fairytale
Nina, Love Simone - Simone Craddock ft Adrian Galante
National Comedy Fringe Showcase
Nadia Collins: Chrysalis (a work in progress)
Melon the Human attempts to top his last show which got him into the largest circus in the world.
Mandy Knight: Queen Biatch
longest day, shortest night
Life Drawing with a Comedian
Learn Magic: Celebrity Magician Jon Fox Reveals His Secrets!
Kohesia Quartet: Nightingale Songs
Johnno McDonno falls in love...
Hughey's Wyrd Collection - An assortment of bisque and other breakables
Help! There's A Yugoslavian In My Fridge
Harry Potter vs Lord of the Rings: Stand up comedy showdown
Guru Dudu's Silent Disco Walking Tours
Growing Pains: A New Australian Musical
Gordon Southern: Nisolation
GOAT KING WRITERS CLUB LIVE
Girls Gone ABBA - The Sounds of Mamma Mia!
Gender Blender Burlesque 3
FRINGE WORLD 2021: Dome Date Night (18+)
Friendly Feminism for the Mild Mannered
Five Stubbies For A Six-Pack
Feeling Way Too Good: Songs of Michael Buble
Fatale Attraction: Menagerie
Fatale Attraction: Final Fantasy
Farm Backpacker (Subclass 417)
Fairly Average Dance Party
Elvis - All-Girl Tribute to the '68 Comeback Special
Drag Diva Spectacular: Love & Pride
Down the Rabbit Hole by Shana James
Disney in Drag: Once Upon A Parody
Disney in Drag UP LATE: A Perverted Parody
Descendants - The Musical
Defiant Women - Voices of Protest and Change
Dear Divas - A Love Letter
Dancing Monkeys of Spijker's Twist
Cupid's Imaginary Auditions
Crap Music Rave Party: The High School Ball
Confession: An Immersive Experience
Community Circus Workshop
Comedy Hypnotist Matt Hale: Bonkers!
Circus'Cision: Those that made the cut!
CERAH Exchange Showcase: Thinking through Cross-Disciplinary Methodology
Catherine Summers in 'Le Club Chic A Paris' (5-Piece Jazz Band & Burlesque)
Captain Spaceship: Renegades
Cameron the Magician Presents: Abra Da-Cameron!
Cameron the Magician Presents: Abra Da-Cameron!
Cabaret of Curiosities: Curated
Bubble Show For Adults Only
Brodi Snook: Work in Progress
Brewed Laughter | Beer tasting with a comedian
Brewed Laughter | Beer tasting with a comedian
Born to Sing: We Are Family
Bogan Shakespeare Presents: Macbeth (SOLD OUT)
Black Santa (Metro City Edition)
Bettylou Rose: Southern Gothic
Best of the Fringe: Comedy Superstars
Best of Edinburgh Kids Comedy
Attenborough and his Animals
Are you smarter than a Comedian?
ARCANA: The Order of the Divine
ANTIGONE Sophocles Adaptation by Jane Hille
Andrew Wolfe: Circling the Drain
An Aussie, African & Englishman walk into a bar...
Amos Gill: The Sheeple's Companion
All About Ella | Jazz In The Garden with Catherine Summers (The Ella Fitzgerald Story)
Alissia Marsh: King Of The Lesbians
Abracadabra and Other Useless Magic Words
A Young Man Dressed as a Gorilla Dressed as an Old Man Sits in a Rocking Chair for 56 Minutes
A Midsummer Night's Drink
A Dolly Parton Spectacular
A Boy Named Cash: Johnny Cash Experience
4some of Awesome Take a Break
2 Ruby Knockers, 1 Jaded Dick: A Dirk Darrow Investigation
2 Nuts for Dick Tricks: A Dirk Darrow Investigation
2 ENGLISHMEN AND AN AUSSIE
Location
Venue:Air Nightclub
Address: Air Nightclub 139 James St,Perth,WA,6003
Phone: 0421073731
Email: [email protected]