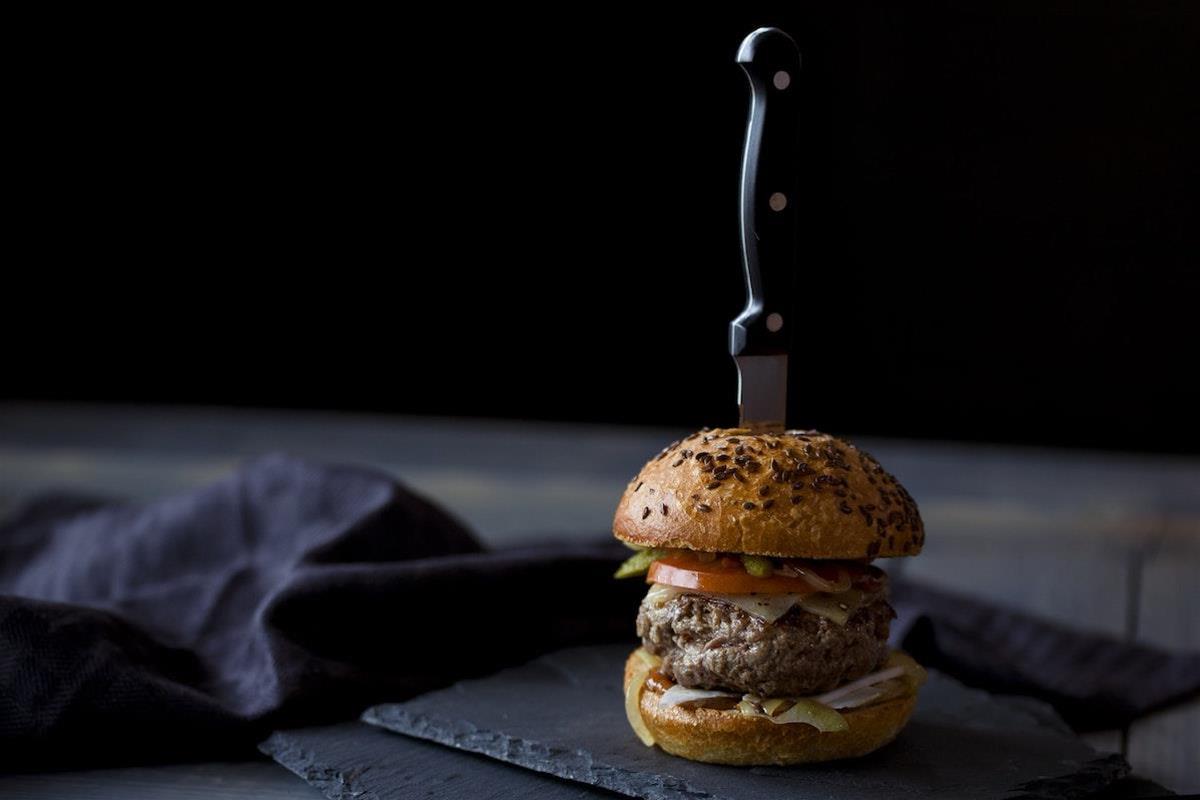 At Least There'll Be Food...
Ben Bullock teaches crowds some of the recipes he's learned from his motorbike travels around the world
Dates:Feb 8, 9, 15, 16
Time(s):4:00pm
Venue:Shambles at The Woodside Pleasure Garden
Festivals:Fringe Festival
Details
Venue Address:Russell Square, James Street, Northbridge, WA, 6003
Ticket Price:$20
Venue:Shambles at The Woodside Pleasure Garden
Audience:Family-Friendly,For kids 4-12,For teens 13-17
Festivals:Fringe Festival
Description
Ex-Masterchef Australia contestant Ben Bullock spent 2 years on a motorbike eating his way across the planet. Now he brings the mouthwatering recipes to FRINGE WORLD for you to taste and then try at home. Listen to the stories, experience the flavours and learn the deliciously simple dishes from a 35,000km journey.
There will be demonstrations and audience participation so be prepared to get your hands dirty, hear some cool stories and eat some yummy food!
Events
Zoë Coombs Marr – Agony! Misery!
Zack Adams: Love Songs For Future Girls
Yianni Agisilaou: The Simpsons Taught Me Everything I Know
Writing With An Enlarged Heart
Worship - The Gilded Edition
With Grace By Bronte Kellam-Pearson
Uncorked Comedy | Wine Tasting With A Comedian At The Rooftop
Umit Bali: Aussie At Last!
Tony Galati The Musical 2020
Tomas Ford In Kuala Lumpur
Ting Lim - A Rice Odyssey
The Stories of Swing | Fringe World Event (SWINGIN' AT THE SAVOY)
The Killdeer: A Musical | Girls School
The Hilary Duff Film Re-Enactment Festival
The Flaming Galahs: Great Australian Songbook
The D & Me: An Intimate Cabernet
The Alchemist's Guide To The Undercity
Strange For Hire Sideshow
Stick 'Em Up: Back In The Saddle
Speed: The Movie, The Play
Sonny Yang's Incredibly Stupid Adventure Game
Sirqus Alfon – I Am Somebody
Singalong To The Songs Of Scotland
She'll Be Right: A Tradie Cabaret
Shahnameh: Songs Of The Persian Book Of Kings
Shades Of Buble: A Three-Man Tribute To Michael Buble
Sessions At Fremantle Church
Sense & Spontaneity The Musical
Selfless Orchestra: Great Barrier
Scarlet Affaire: Late Night Lust
Sassafras: An Evening Of Gypsy Swing
Purple People Comedy & Circus
Prehysterical At Woodside Pleasure Garden
Playtime 3: More Than Twice Is A Habit
Pirates!! | Woodside Pleasure Garden
Peter Combe In Brush Your Hair With A Toothbrush!!
Onstage Dating at Girls School
Once Upon A Fractured Fairytale
No Hero With Stuart Lightbody
Nina, Love Simone - Simone Craddock & Adrian Galante
Nikki Britton - One Small Step
Nick O'Connell - Those Who Can, Those Who Can't
Nath Valvo - Chatty Cathy
Mr Snot bottom's Horrible Terrible Really Really Bad Bad Show
Movin' Melvin Brown - Y R U Laughing - An American Music Story
Monski Mouse's Baby Disco Dance Hall
Michael Shafar - Getting Better
Michael Griffiths: By Request
Matt Davis: Badfamiliar | Briefing Room At Girls School
Matt Davis: Badfamiliar | Art Room At Girls School
Maisie's Massive Mistakes
Magnus' Explosion Laboratory 2: Electric Boogaloo
L.I.A.R. (Life Is A Rehearsal)
Kieran Bullock Builds Ikea Furniture On Stage And Talks To The Audience
Kiara With A K: That Jazz
Karen From Finance Is Out Of The Office
Josh Glanc: Work In Progress
Jordan Anthony - This Is Me!
Jon Pinder: Tattoo Boy At The Balmoral Hotel
Jester Hawk International Sensation
Jeff Green: Wombat Combat And Other Mistakes
Jack Gow: Just A Small Town Boy
Impromptunes - Tune Your Own Adventure
Impromptunes - The Completely Improvised Musical
I Was Birthed From An Egg In A Crater On Uranus
Halal?.. Is It Meat You're Looking For?? | Umar Azad
Geraldine Hickey - What A Surprise
Gender Blender Burlesque 2
Gavin Nicklette: Lounge Room Confessions
Ganify: Funhouse Mirror Machine
Funky Town - Hits Of The 70'S, 80'S & 90'S At The Corner Bar
Fringe World Mermaids Splash Zone
Felicity Groom | Galactagogue | Burj Khalifa
Facundo Herrera: Thalidomide
Eurydice - Pleasure Garden
Elliot Bibby: Magic In A Jiffy
Eleanor Stankiewicz: Nana-stasia
Drumming In The Park: Family Fun For All Ages Hosted By Wcms
Drag Diva Spectacular Cabaret
Drag & Drag: Good Art, Bad Men
Dr Sketchy's Anti Art School
Dolly Diamond's Bl*Nkety Bl*Nks
Dirty Tattooed Circus Bastards: The Prison Years
Dirty Tattooed Circus Bastards - The Prison Years
Death In The Golden Triangle
Days Of Our Hives By Alanta Colley
Crookie! A Mystery Musical Presented By Drug Aware
Claire Sullivan: Toast Rat
Captain Spaceship: The Return Of Captain Spaceship
Bubble Show For Adults Only
Boys Taste Better With Nutella
Billy D'arcy - Anxiously Arrogant At The Comedy Hub
Bernie Dieter's Little Death Club
Attenborough And His Animals
Airy Botter & The Sorcery School Headmaster's Office Escape Room
Absurdly Yours: Doorway Cabaret
Absurdly Kids: Doorway Cabaret
Abracadabra And Other Useless Magic Words
A Disney Tribute: Once Upon A Teaser At The Pleasure Gardens
A Boy Named Cash: Volume II
2 Nuts For Dick Tricks: A Dirk Darrow Investigation
2 Comedians Are Better Than 1
1-On-1 Snakes In The Garden
100 Years Of The History Of Dance As Told By One Man In 60 Minutes With An Energetic Group Finale
100 Years Of The History Of Dance As Told By One Man In 60 Minutes With An Energetic Finale
'Lucid Dreams' By Pierre Ulric
(Not) The Bachelor Live On Valentine's Day Hosted By Luke Bolland
Location
Venue:Shambles at The Woodside Pleasure Garden
Address: Shambles at The Woodside Pleasure Garden, Russell Square, James Street, Northbridge, WA, 6003,Northbridge,WA,6003
Phone: 9227 6288
Email: [email protected]
Website:https://fringeworld.com.au/