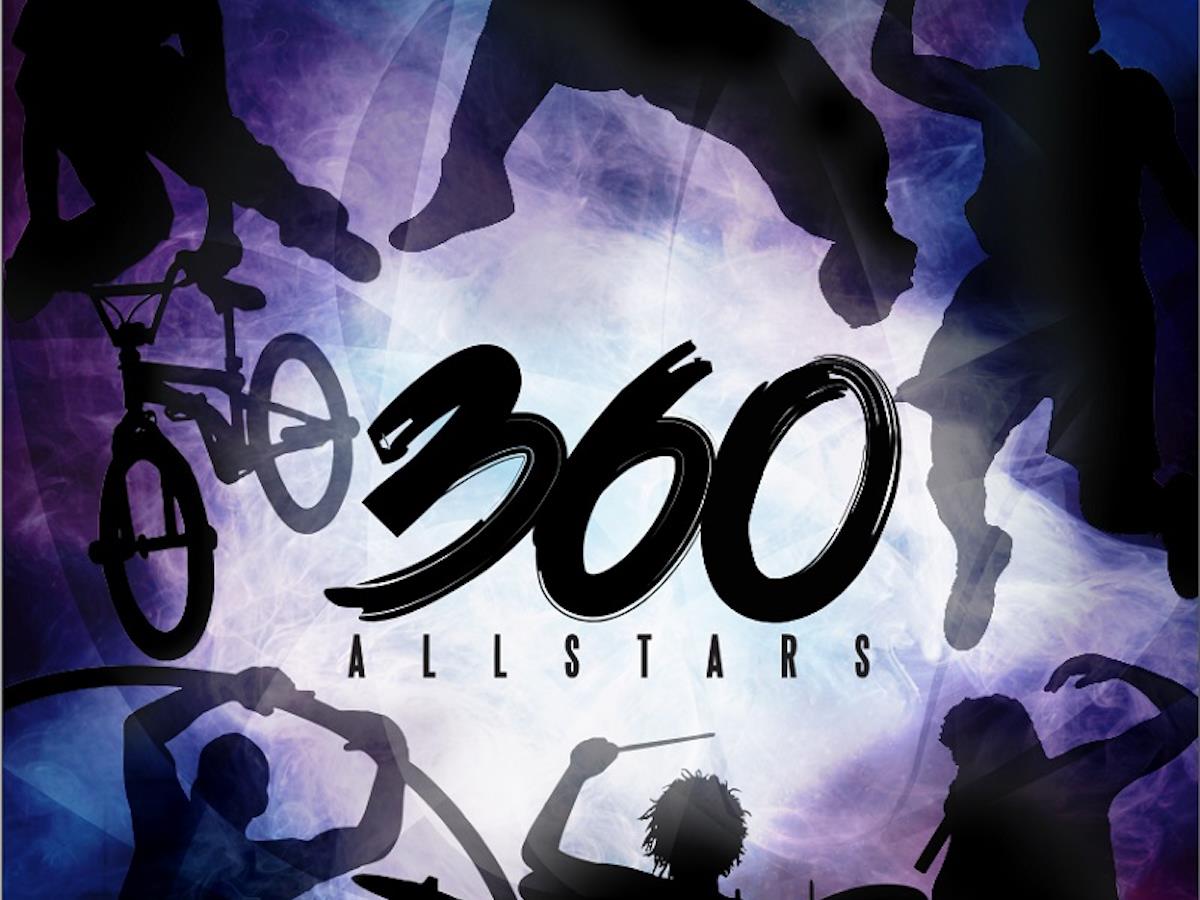 360 ALLSTARS
The international smash-hit urban circus premieres at Fringe World!
Dates:Jan 23 - Feb 10
Venue:Teatro
Details
Hosted By:Onyx Productions
Venue Address:Russell Square James Street Northbridge
Ticket Price:From $24
Venue:Teatro
Audience:Adults,Family-Friendly
Description
A phenomenal physical performance exploring all forms of rotation, 360 ALLSTARS connects the street with the elite in a supercharged production. Boasting the 2x world champion BMX Flatlander, world champion breakdancers, a cyr wheel world record holder, and a world class basketball freestyler, 360 ALLSTARS is a revolutionary performance that will leave you dizzy with excitement!
Add a stunning live soundtrack by award-winning musicians, coupled with spectacular video projections, 360 ALLSTARS is as aurally exciting as it is visually astounding.
Events
Zoë Coombs Marr – Agony! Misery!
YUCK Circus | Fringe World 2020
Warning: Everyone Must Have Fun!
Tony Roberts: I'm A Magician Get Me Out Of Here
The Second Body - Work In Progress
The Paul Simon Experience
Strange For Hire Sideshow
Stick 'Em Up: Back In The Saddle
Prehysterical At Woodside Pleasure Garden
Pirates!! | Woodside Pleasure Garden
Nikki Britton - One Small Step
Nath Valvo - Chatty Cathy
Mr Snot bottom's Horrible Terrible Really Really Bad Bad Show
Monski Mouse's Baby Disco Dance Hall
Magnus' Explosion Laboratory 2: Electric Boogaloo
L.I.A.R. (Life Is A Rehearsal)
Karen From Finance Is Out Of The Office
Jordan Anthony - This Is Me!
Jester Hawk International Sensation
Geraldine Hickey - What A Surprise
Fringe World Mermaids Splash Zone
Drumming In The Park: Family Fun For All Ages Hosted By Wcms
Dr Sketchy's Anti Art School
Dirty Tattooed Circus Bastards - The Prison Years
Bernie Dieter's Little Death Club
Absurdly Yours: Doorway Cabaret
Absurdly Kids: Doorway Cabaret
A Disney Tribute: Once Upon A Teaser At The Pleasure Gardens
1-On-1 Snakes In The Garden
Location
Venue:Teatro
Address: Russell Square, James Street,Northbridge,WA,6003
Phone:
Email: