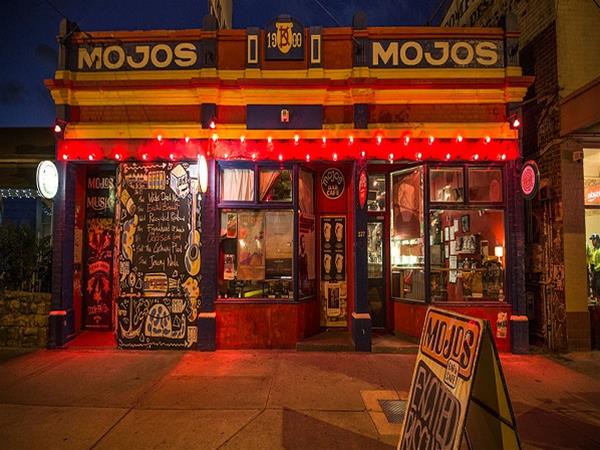 Mojo's Bar
One of Perth's favourite local live music venues, Mojo's has bands and DJs performing seven nights a week in its cosy, jazz club-like surrounds.
Open Days/times:Wed to Sat 5pm - 12am, Sun 5pm - 10pm
Bars & Clubs:Live Music
Facilities:Function Venue,Licensed,Live Music
Details
Facilities:Function Venue,Licensed,Live Music
Open Days:Wednesday,Thursday,Friday,Saturday,Sunday
Description
Mojos Bar loves daily live original music. It loves it local and foreign, hard and soft, new and old, obvious and obscure, friendly and furious… you get the idea.
From international touring acts with a penchant for intimacy to unknown locals with something else in their eye. If you like your music original and you like it good then get your mojo here.
Finally – Mojo's delivers a particularly homely and welcoming style of hospitality. It's a clubhouse for all: straight and not straight, metal fans and reggae fans, students and millionaires. Everyone is welcome. Come get your mojo.
Location