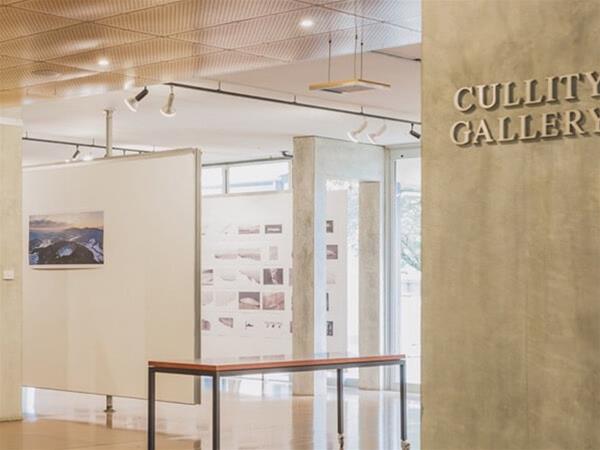 Cullity Gallery
The Cullity Gallery is a unique venue showcasing innovative works in visual arts, architecture, landscape architecture and design.
Open Days/times:Mon to Fri 9am to 5pm
Galleries:Art Gallery
Details
Galleries:Art Gallery
Open Days:Monday,Tuesday,Wednesday,Thursday,Friday
Description
Open to the public five days a week, the gallery hosts three dedicated student exhibitions a year as well as a number of private displays. The clean, modern space can be adjusted to house artworks of all sizes, while its removable walls allow the creation of different exhibition experiences and atmospheres.
All School of Design students have the opportunity to exhibit at the Cullity Gallery. These experiences help prepare UWA students for a career in art and design and the rigours of engaging directly with the public, collectors and industry professionals.
Related
UWA Institute Of Advanced Studies
UWA Conservatorium of Music
University Club Of Western Australia
Lawrence Wilson Art Gallery
EDCC Earth Science Museum
Callaway Music Auditorium
Location
Address: Cullity Gallery, Clifton St, Nedlands WA 6009,Nedlands,WA,6009
Phone: 08 6488 2582
Email: [email protected]