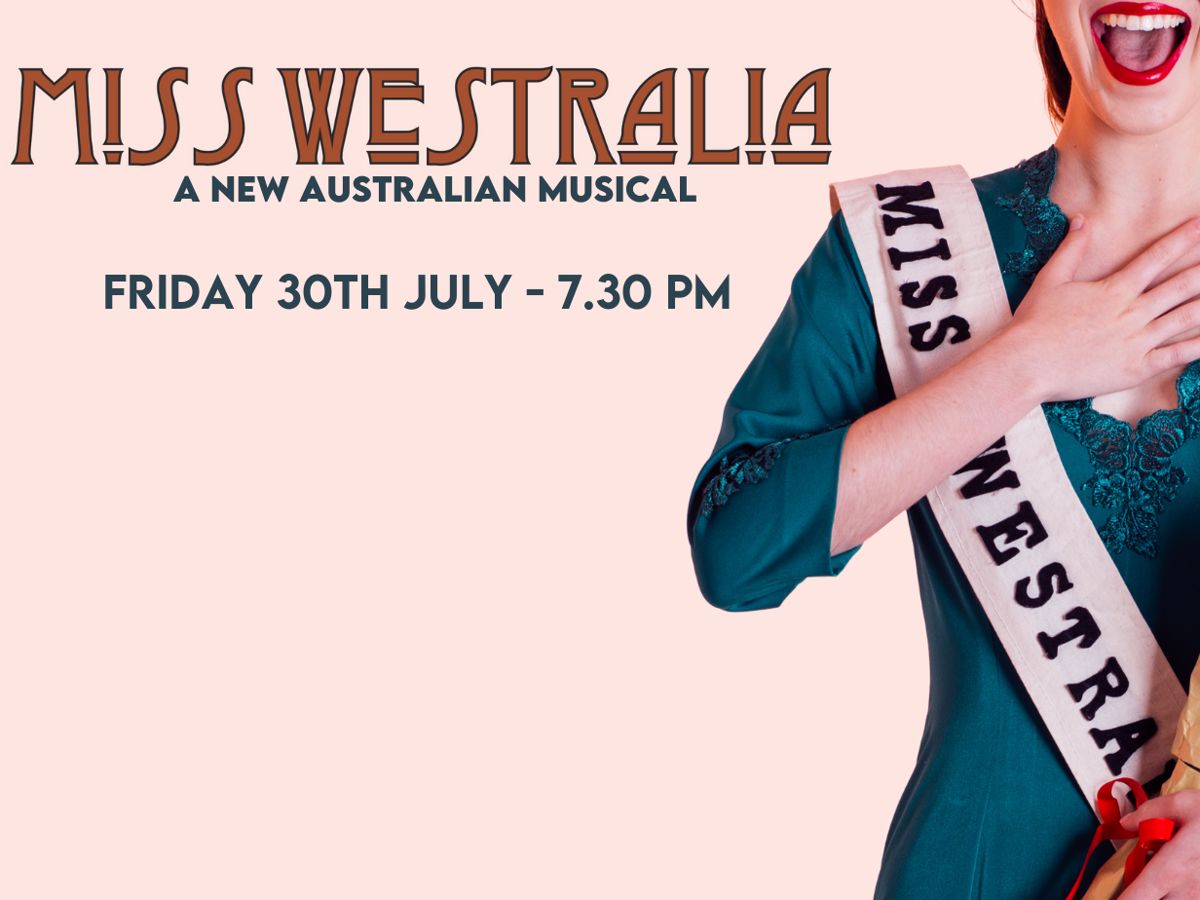 Miss Westralia
Before Jennifer Hawkins, there was Geraldton's Beryl Mills.
Dates:Jul 30
Time(s):7.30pm
Venue:Narrogin Town Hall
Details
Hosted By:Arts Narrogin
Ticket Price:$25-$60
Venue:Narrogin Town Hall
Description
When a Geraldton girl is crowned the unlikely winner of the first Miss Australia competition, she becomes a celebrity overnight. Discover Australia's pageant past accompanied by some of WA's most exciting talent.
Based on a remarkable true story, this musical comedy will have your toes tapping and your heart singing, as we uncover this untold piece of local history. This feel-good and empowering story was written by an award-winning team. The story, music and lyrics fuse nostalgia with contemporary wit and insights about the role of women yesterday, today and tomorrow. Join us as we do the Charleston from Geraldton to Chicago to uncover this remarkable untold piece of local history.
Events
Every Brilliant Thing - Narrogin
Related
Location