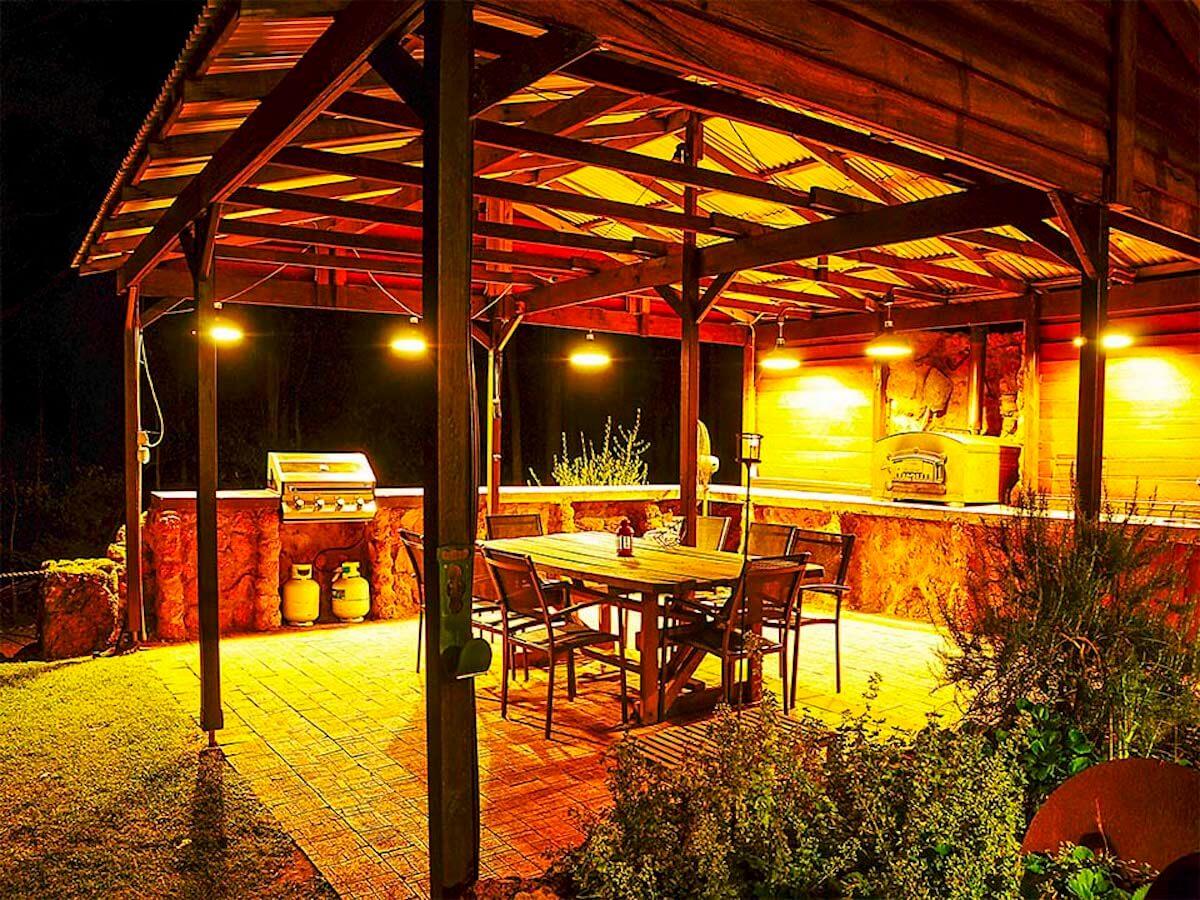 An eco-friendly resort based in the bush!
Details
Type:Chalet/Cottage
Facilities:Pool
Description
Nannup Bush Retreat is a fantastic eco-friendly retreat suitable for families or a romantic getaway for couples, set on the edge of the bush with a spring fed swimming hole, eight metre long jetty and rope swing along with bush walks and great outdoor activities for all the family.
The retreat was built with handmade concrete blocks formed into double thick walls resulting in a wonderfully cool house in summer & of course it keeps the house nice and cosy in winter with the wood fire glowing away. Winter is a great time to relax in the outdoor hot bathtubs and soak up the serenity.
Nannup Bush retreat provides homestead-style accommodation, with wide verandas offering unrestricted vistas over beautiful bush land scenery. Suitable for up to six adults and three children at a time, you'll be guaranteed a great experience and a relaxing stay.
Location