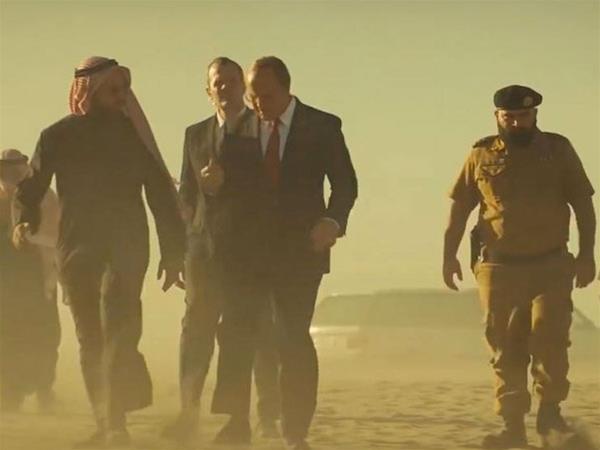 Vice
After Bush is elected President of the United States, Cheney becomes Vice President and quickly begins pulling all the right strings to become the most powerful VP in American history.
Dates:Jan 30 & Feb 7
Venue:Telethon Community Cinema - Murdoch
Details
Hosted By:Telethon Community Cinema
Venue Address:Murdoch University, South Street Campus, South St, Murdoch WA 6150
Ticket Price:From $7
Venue:Telethon Community Cinema - Murdoch
Audience:Adults,For seniors,Wheelchair Access
Description
While serving as the CEO of a multinational corporation, former Secretary of Defense Dick Cheney (Christian Bale) is approached by presidential candidate George W. Bush (Sam Rockwell) and is asked to head the search committee to appoint his Vice President. Shortly later, Cheney is offered the candidacy himself and agrees, but only if his duties can be expanded to include what he assures Bush are "mundane jobs," like overseeing the military and foreign policy.
Location
Venue:Telethon Community Cinema - Murdoch
Address: Murdoch University, South Street Campus, South St,Murdoch,WA,6150
Phone: 0403 560 684
Email: