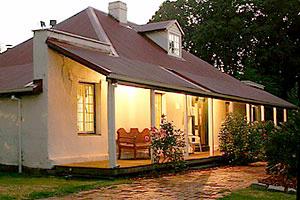 A unique accommodation and dining combination that offers a secluded and romantic rendezvous amid a landscaped water garden set in the lush Perth Hills. A great place to get away and hide from the world together.
Details
Type:Hotel,Lodge
Facilities:Bar,Conference Facilities,Pool,Restaurant
Description
Each motel unit has all the features you'd expect of international standard holiday or retreat accommodation, and there's also an executive or 'honeymoon' suite. Or if you have the family, try the cottage the overlokos the nearby lake. The restaurant has an extensive menu and the chef can cater for any function or gathering from a cocktail party to a buffet dinner party. If candlelit dinners, plush surroundings and peace and quiet are your thing, the Mahogany Inn is perfect.
Location