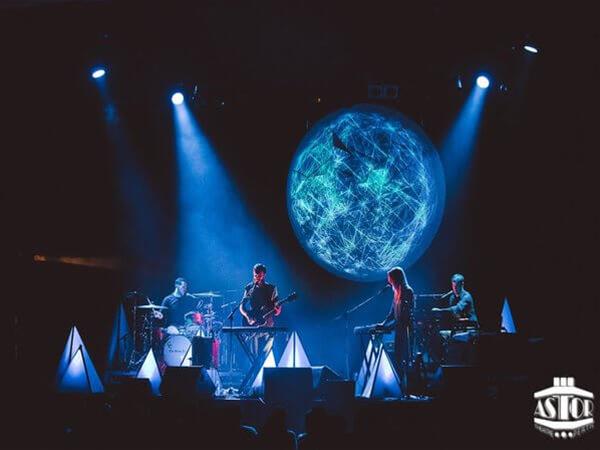 The Astor Theatre is a live music venue, a performance space and a movie theatre all contained within unique, heritage listed walls.
Details
Description
The Astor Theatre is a Mount Lawley institution located on Beaufort St. This iconic art deco building on has been reinvented once again and this time it's about more than just movies. It is a live music venue, a comedy space and a movie theatre all contained within unique, heritage listed walls. Take in live music from local, national and international artists or maybe come and have a laugh with a world-class comedian just minutes from the city on the Mount Lawley strip. Visit Hire the Astor to find out more.
The Astor Theatre has not always been known by this name. When it was first opened on 5 November 1919 it was called The Lyceum. Architect and owner-builder, Simon Bremner Alexander claimed it was the coolest building in the state. At the time this was due to the exceptional ventilation but we will reclaim the title for other reasons.
The venue was multi-purpose back then too and on Tuesday and Thursday nights it was hired for dancing. The orchestra also made use of The Lyceum. Next door to the venue was an open-air theatre where silent pictures continued in the gardens even after sound made its way into theatre.
In 1930 it was reinvented again and named the State Theatre and State Summer Gardens and later in the '30s it got a facelift and extensive renovations. The gardens were closed in 1970.
Finally in 1941, the venue became known as what it is today, the Astor Theatre. The venue had to lose 'State' from its title due to a government decree that no private company could use the term.
As time went on the Astor was spilt into two theatres for adult and Italian films, was used as a bingo hall, accommodated karate and was threatened with extinction when in 1988 there was a call for it to be demolished. Public outcry prevented this and it is now heritage listed.
In 1991, the theatre was completely refurbished again and many of these elements remain today.
A new era has begun..
Events
The Doors Alive | Astor Theatre Perth
Related
State Theatre Centre of WA
Location