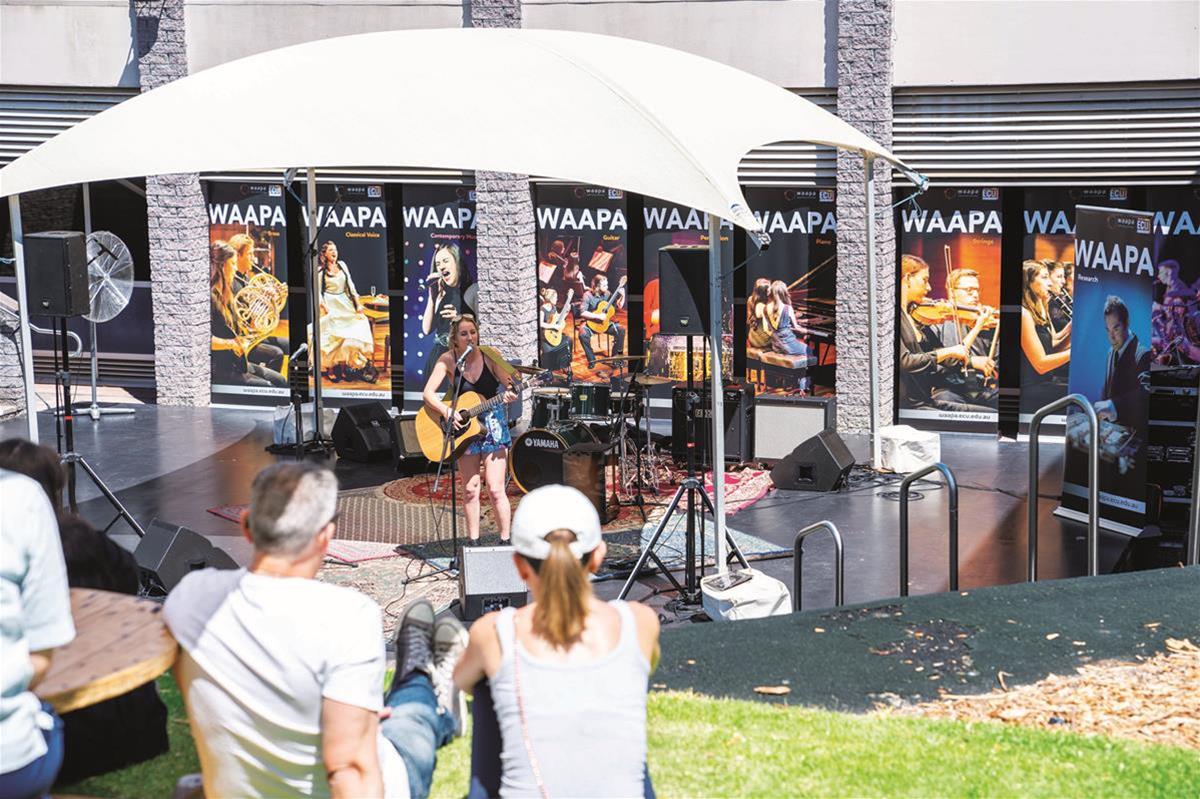 WAAPA Open Day
WAAPA & ECU are opening their Mount Lawley campus to the public so you can explore the grounds, tour studios and facilities, and talk to friendly people about courses you want to study!
Dates:Apr 18
Time(s):10am - 4pm
Venue:WAAPA
Details
Hosted By:WAAPA & ECU
Ticket Price:Free
Venue:WAAPA
Description
The campus is open for backstage tours, interactive demonstrations and Q&As, taking place throughout the day. To check out what's on, head to https://www.ecu.edu.au/open-day/ to plan your day and get the most out of it!
Events
WAAPA Jazz Young Artist Ensemble
There'll Always be an England
The Warana Prize & Romeo & Juliet
Royal Over-Seas League Showcase
Postgraduate Research Showcase
Peruano Canta: Live Recording
Music for the Royal Fireworks
Morning Melodies: Cool Classics
Michael Goldschlager: The Cello Show
Mendelssohn's Italian Symphony
Grand Designs: Jazz and the World
Earth, Sea and Sky: Australian Guitar
Classical Music Accolades
Chamber Music Spectacular
Celebrate! WAAPA Salutes ECU's 30th Anniversary
An Alternative History of 19th Century Opera and Song
2021 Aboriginal Performance
Related
WAAPA School Holiday Program
Location