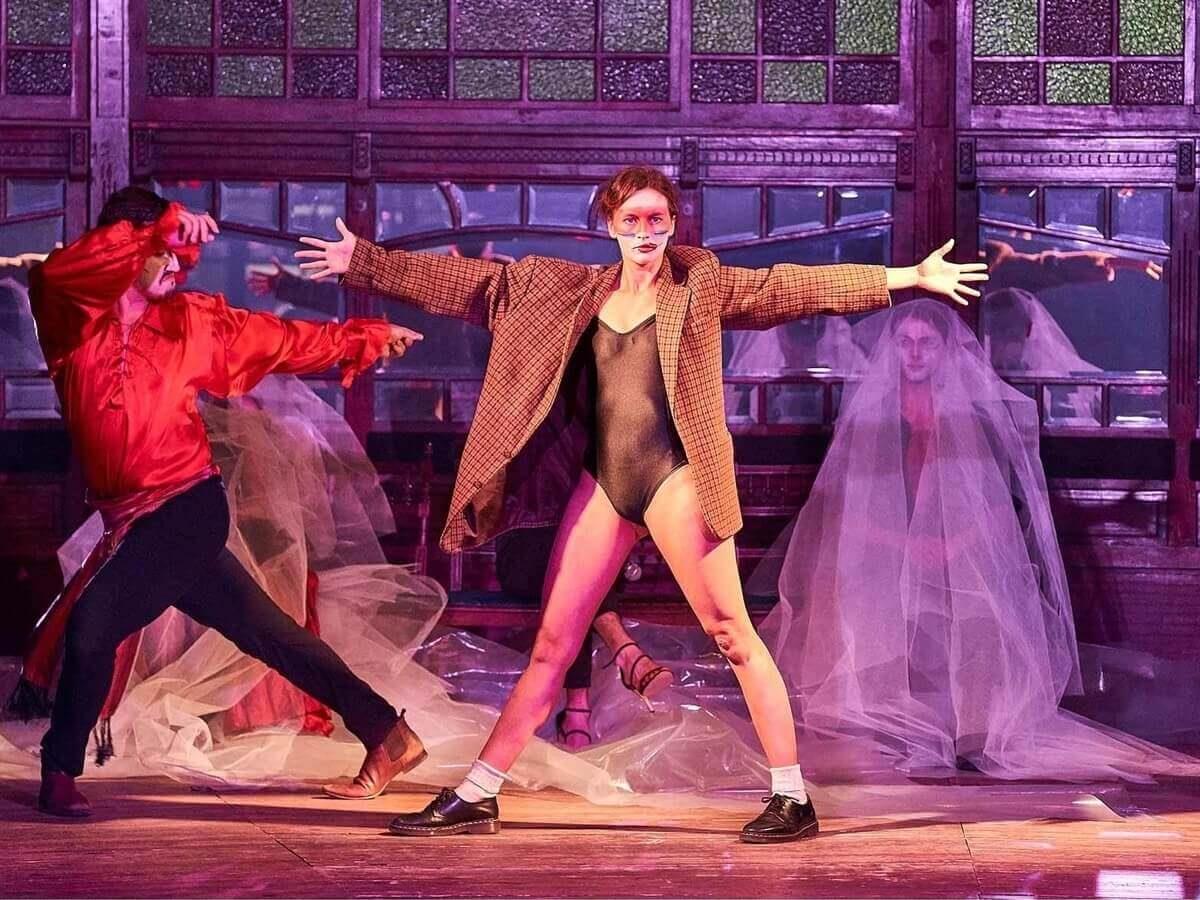 The Wonderful World of Dissocia
Somewhere between a delayed transatlantic flight and the clocks going back, Lisa has lost an hour of her life.
Dates:Mar 15, 16, 18, 19, 20 & 21
Time(s):Evening shows 7.30pm
Venue:Enright Studio
Details
Hosted By:WAAPA
Venue Address:Building 1,Room 241 (1.241, 2 Bradford St, Mount Lawley WA 6050
Ticket Price:From $20
Venue:Enright Studio
Audience:Family-Friendly
Description
To get it back, she travels to the country of Dissocia – a surreal and wonky world, filled with insecurity guards, musical fields, time flies and a violent scapegoat, all under threat from the Black Dog King. Anthony Neilson's weird and magical play about a young woman suffering from dissociative disorder is a bold and moving drama that gives the Music Theatre students the opportunity to prove their acting skills.
Performance dates
15th Mar 7:30pm, 16th Mar 7:30pm, 18th Mar 7:30pm, 19th Mar 7:30pm, 20th Mar 7:30pm, 21st Mar 7:30pm
Written by: Anthony Neilson
Director: Michael McCall
Performed by: 2nd Year Music Theatre students
Events
WAAPA Postgraduate Research Showcase
Waapa Jazz Young Artists Ensemble
The 'Phone Co. With Strings Attached
The German Romantics: A Lieder Recital
The Four Seasons: Vivaldi And Piazzola
Royal Over-Seas League Showcase
Orpheus In The Underworld
New Directions In Peruvian Music
Morning Melodies: Cool Classics
Instruments Of Time And Truth
Guitar Artistry: Jane Curry
Drums Are The New Violins
Defying Gravity Under The Stars
Classical Music Accolades
Benny Green Jazz Messenger
Aboriginal Performance Cohort Showcase 2020
Related
WAAPA School Holiday Program
Propel Dance | WAAPA Short Courses
Location
Venue:Enright Studio
Address: Enright Studio - WAAPA, Building 1,Room 241 (1.241, 2 Bradford St,Mount Lawley,WA,6050
Phone: (08) 9370 6636
Email: [email protected]