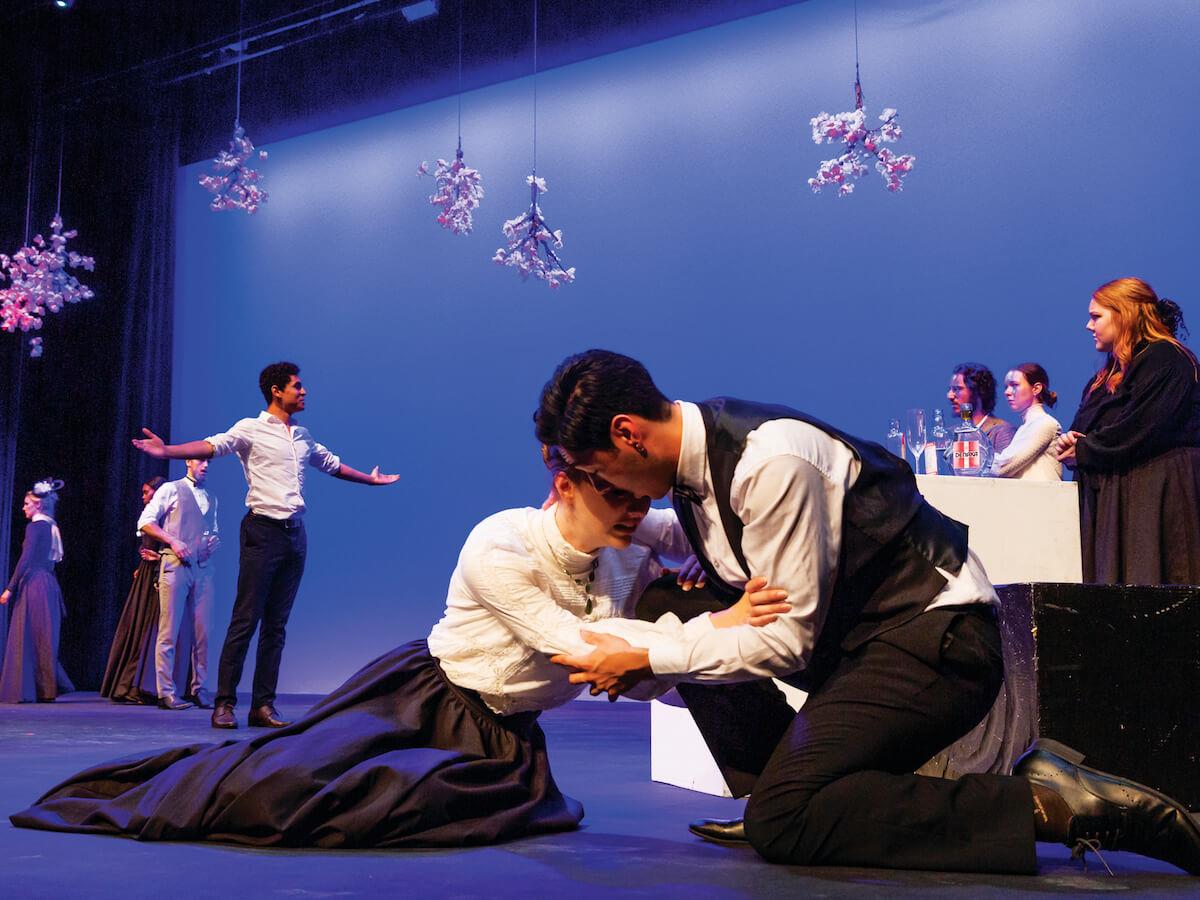 The Wild Cherry Project (POSTPONED)
This powerful theatrical pairing sets selected scenes from Anton Chekhov's The Cherry Orchard against a performance of Wild Cherries by award-winning Australian playwright Daniel Keene.
Dates:POSTPONED
Time(s):Evening shoe 7:30pm, Sat 2:00pm matinee
Venue:Enright Studio
Details
Hosted By:WAAPA
Venue Address:Building 1, Room 241 (1.241), Western Australia Academy of Performing Arts, 2 Bradford St, Mount Lawley WA 6050
Ticket Price:Based on concession
Ticket Price FROM:$23
Ticket price TO:$30
Venue:Enright Studio
Audience:Adults
Description
The former is Chekhov's classic tale of social change in Russia at the start of the 20th century; the latter examines modern slavery through the hidden lives of a group of indentured labourers. From Melbourne, visiting guest artist Melanie Beddie directs the final year BPA students in this innovative performance project about displacement and identity.
Events
World Tour: Guitar (POSTPONED)
World Of Schubert (POSTPONED)
WAAPA Postgraduate Research Showcase (POSTPONED)
Waapa Jazz Young Artists Ensemble (POSTPONED)
Viennese Delight (POSTPONED)
The 'Phone Co. With Strings Attached
The German Romantics: A Lieder Recital (POSTPONED)
The Four Seasons: Vivaldi And Piazzola (POSTPONED)
Sound Spectrum 2020.1 (POSTPONED)
Royal Over-Seas League Showcase
Raiders Of The Lost Art (POSTPONED)
Orpheus In The Underworld
New Directions In Peruvian Music
Morning Melodies: Cool Classics (POSTPONED)
Magical Vienna (POSTPONED)
Instruments Of Time And Truth
Guitar Artistry: Jane Curry
Classical Music Accolades
Carnival Of The Animals (POSTPONED)
Benny Green Jazz Messenger (POSTPONED)
Aurora Percussion Duo (POSTPONED)
Aboriginal Performance Cohort Showcase 2020
Related
WAAPA School Holiday Program
Propel Dance | WAAPA Short Courses
Location
Venue:Enright Studio
Address: Building 1, Room 241 (1.241), Western Australia Academy of Performing Arts, 2 Bradford St,Mount Lawley,WA,6050
Phone: 9370 6636
Email: