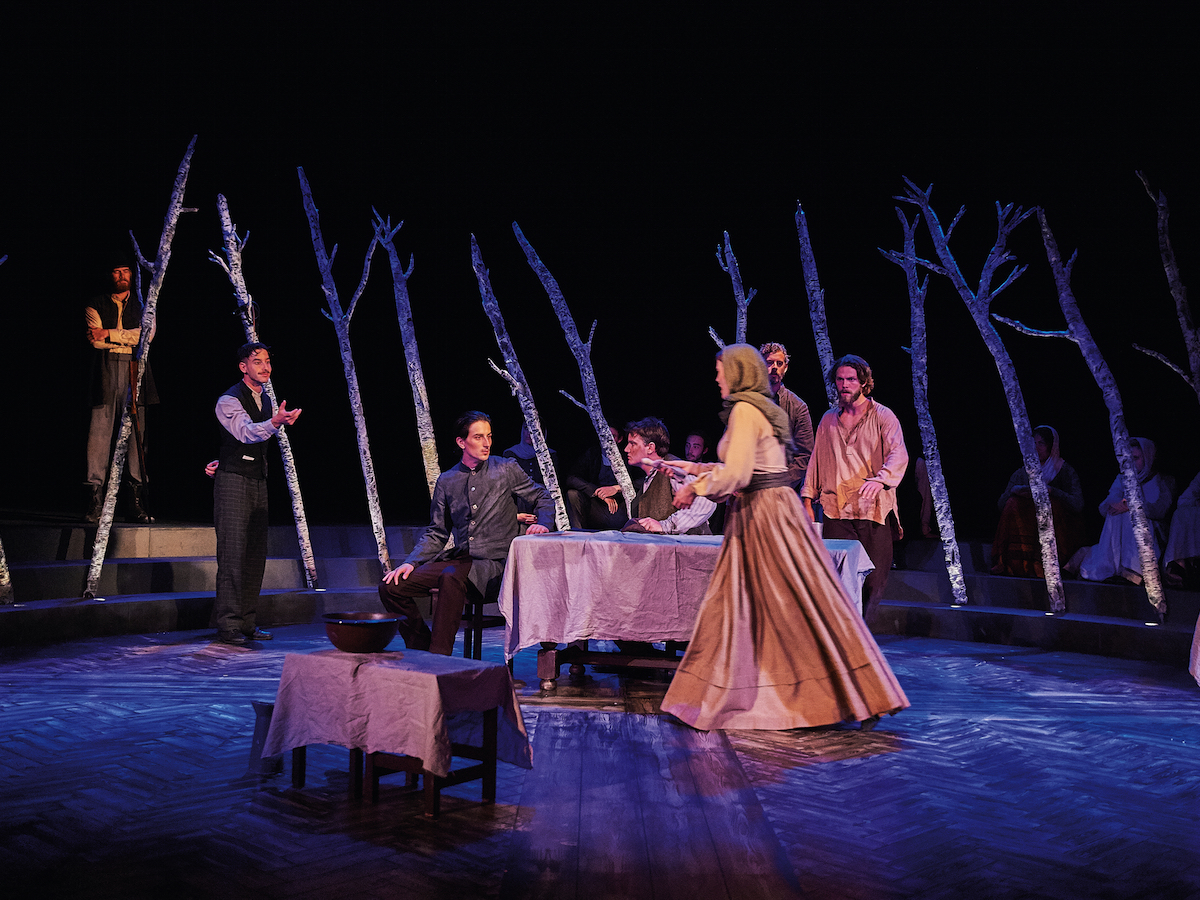 The Taming Of The Shrew
Come and join us in Zazzali's reproduction of Shakespeare's The Taming of the Shrew, which grapples with the issues of power and gender.
Dates:Aug 23 - 29
Venue:Enright Studio
Details
Venue Address:1.241, 2 Bradford St, Mount Lawley WA 6050
Ticket Price:$26 concession/ friends, $32 general
Ticket Price FROM:$26
Ticket price TO:$32
Venue:Enright Studio
Audience:Family-Friendly
Description
Written by: William Shakespeare
Director: Peter Zazzali
Performed by: 2nd Year Acting students
Director Peter Zazzali from the University of Kansas tackles Shakespeare's controversial battle-of-the- sexes comedy about power and gender. Baptista has two daughters: docile, beautiful Bianca who is much sought after by the noblemen of the town, and ill-tempered Katherine, whose acid tongue keeps suitors at bay. In the tradition of the times, Katherine - as the oldest - must marry first. Bianca's many suitors can't afford to wait, so in a wild scheme to find a husband for Katherine, they convince the wily Petruchio to take on the challenge.
Performance dates
23rd Aug 7:30pm; 24th Aug 2:00pm; 24th Aug 7:30pm; 26th Aug 7:30pm; 27th Aug 7:30pm; 28th Aug 7:30pm; 29th Aug 7:30pm
Ticketing information
$32 - Full
$26 - Concession/Friends
Bookings open
23rd Jul - Friends
30th Jul - Public
Events
Westwards By Iceberg To Tokyo Bay
The Seven Last Words Of Christ On The Cross
Royal Over-Seas League Showcase
Classical Music Accolades
And the first time I was very much afraid
Alice Giles: Harp Celebration
Aboriginal Theatre Performance
Related
WAAPA School Holiday Program
Location
Venue:Enright Studio
Address: 1.241, 2 Bradford St,Mount Lawley,WA,6050
Phone: 134 328
Email: [email protected]