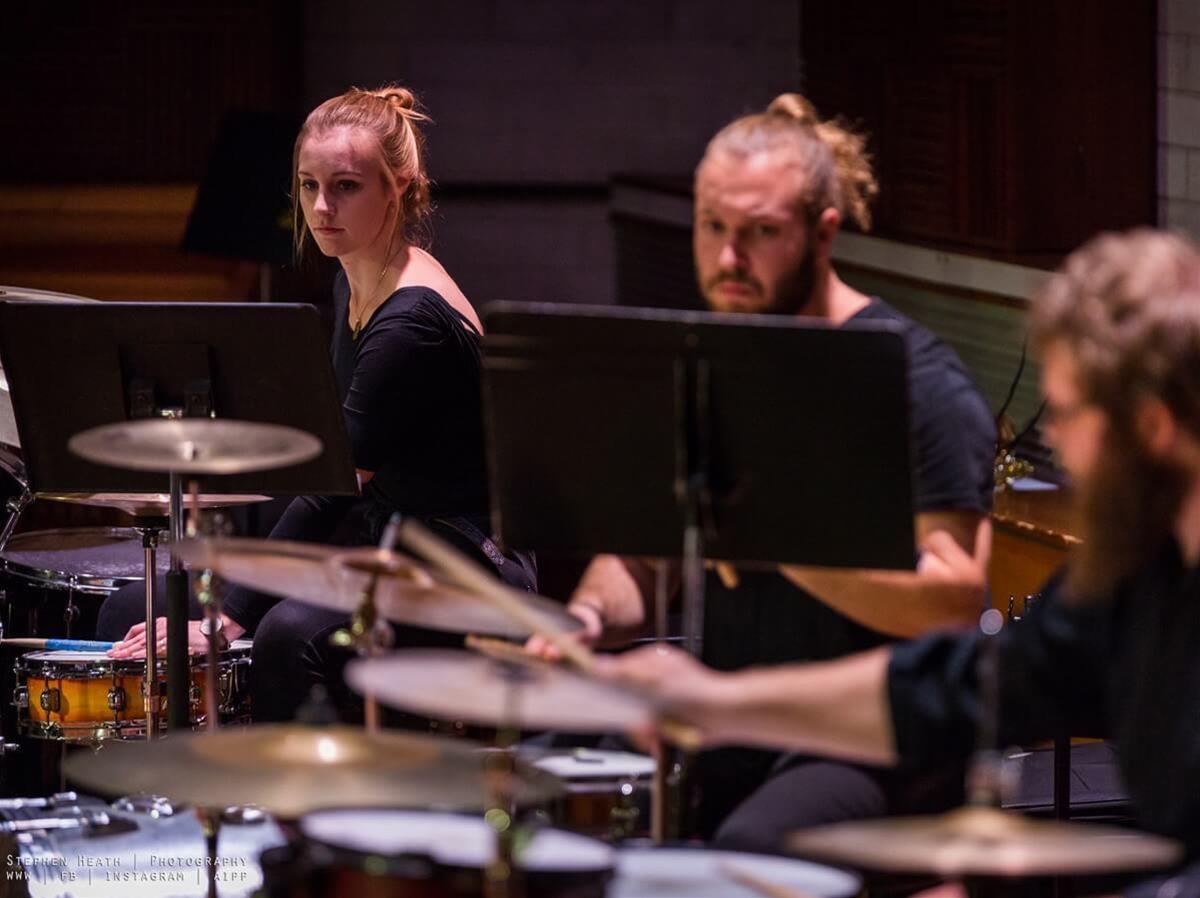 The Music Of The People
In this concert the students reshape contemporary folk music to reflect the rise of a myriad of sub-genres including psych-folk, urban folk, nu-folk, acid folk and so many more.
Dates:May 9
Time(s):7:30
Venue:Richard Gill Auditorium
Details
Venue Address:2 Bradford Street, Mount Lawley 6050
Venue:Richard Gill Auditorium
Audience:Adults
Description
This year marks 100 years since influential American folk singer/ songwriter and political activist Pete Seeger was born. Famous for his songs Where Have All the Flowers Gone and If I Had a Hammer, Seeger was a powerful force in popularising protest folk songs and civil rights anthems such as We Shall Overcome. Today's folk music has found voice in numerous sub-genres.
Music Director: Lindsay Vickery
Performed by: Composition and Music Technology students and staff
Venue
Richard Gill Auditorium
Performance dates
9th May 7:30pm
Events
WAAPA Postgraduate Research Showcase
Waapa Jazz Young Artists Ensemble
The 'Phone Co. With Strings Attached
The German Romantics: A Lieder Recital
The Four Seasons: Vivaldi And Piazzola
Royal Over-Seas League Showcase
Orpheus In The Underworld
New Directions In Peruvian Music
Morning Melodies: Cool Classics
Instruments Of Time And Truth
Guitar Artistry: Jane Curry
Drums Are The New Violins
Defying Gravity Under The Stars
Classical Music Accolades
Benny Green Jazz Messenger
Aboriginal Performance Cohort Showcase 2020
Related
WAAPA School Holiday Program
Propel Dance | WAAPA Short Courses
Location
Venue:Richard Gill Auditorium
Address: Richard Gill Auditorium, 2 Bradford Street,Mount Lawley,WA,6050
Phone: 9370 6443
Email: [email protected]