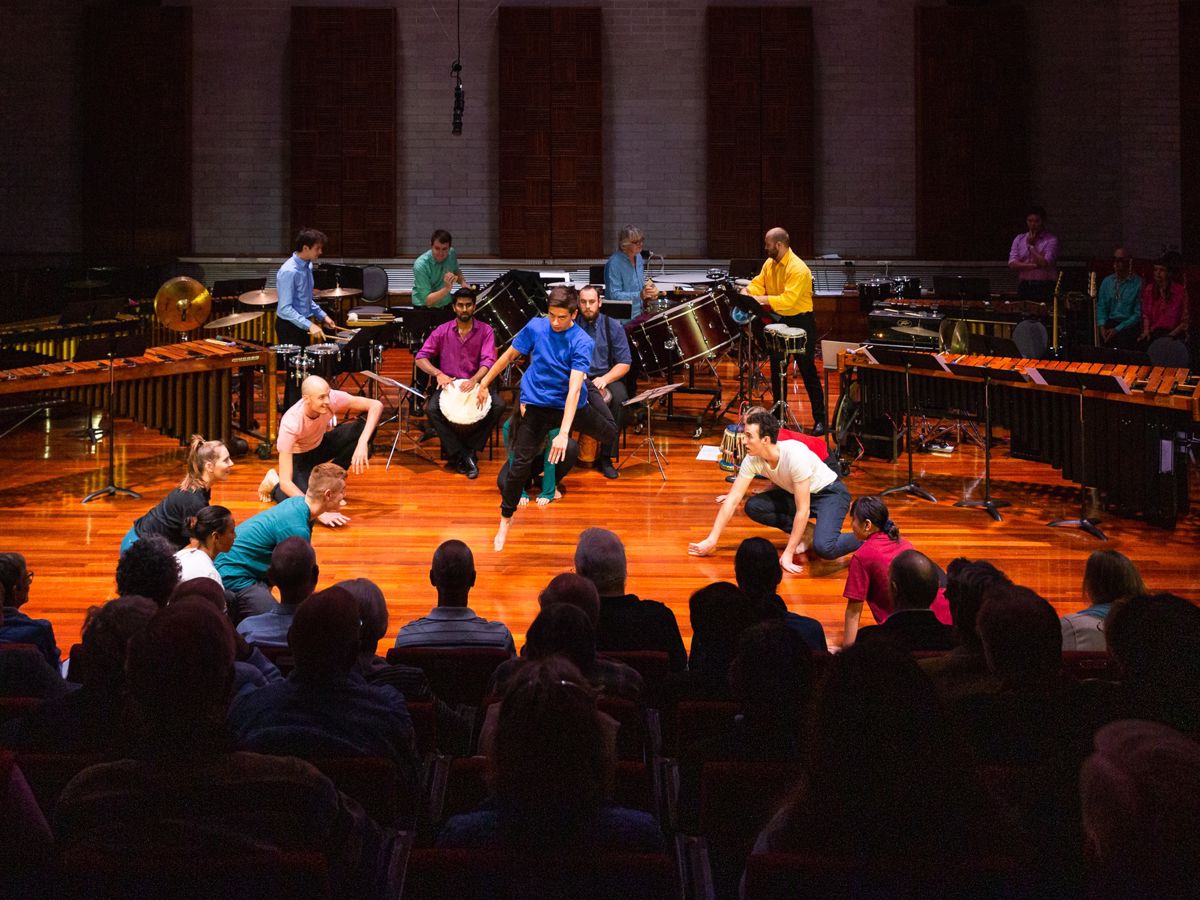 Stereo Action
Defying Gravity with Cirque du Soleil's Marcus Perrozzi, it's a hyper-groovy evening filled with the joy of music
Dates:Sep 30, Oct 1 & 2
Time(s):7.30pm
Venue:Richard Gill Auditorium
Details
Hosted By:WAAPA ECU Mount Lawley
Ticket Price:$25 - $30
Venue:Richard Gill Auditorium
Description
Percussion virtuoso Marcus Perrozzi – star of Cirque du Soleil's hit show Dralion – joins Defying Gravity for a performance brimming with magic, fun and a bunch of amazing instruments you've never seen before! Defying Gravity also explores the cool, funky universe of 1950s bachelor pad music in Jon Newman's Stereo Action.
Music Director: Tim White
Performed by: Defying Gravity with Marcus Perrozzi.
Bookings open:
20th Jul - Friends
27th Jul - Public
Events
There'll Always be an England
Royal Over-Seas League Showcase
Postgraduate Research Showcase
Peruano Canta: Live Recording
Morning Melodies: Cool Classics
Michael Goldschlager: The Cello Show
Mendelssohn's Italian Symphony
Icon - An Extraordinary Event
Classical Music Accolades
Chamber Music Spectacular
Celebrate! WAAPA Salutes ECU's 30th Anniversary
An Alternative History of 19th Century Opera and Song
2021 Aboriginal Performance
Related
WAAPA School Holiday Program
Location
Venue:Richard Gill Auditorium
Address: WAAPA, 2 Bradford St,Mount Lawley,WA,6050
Phone: 0863046895
Email: [email protected]