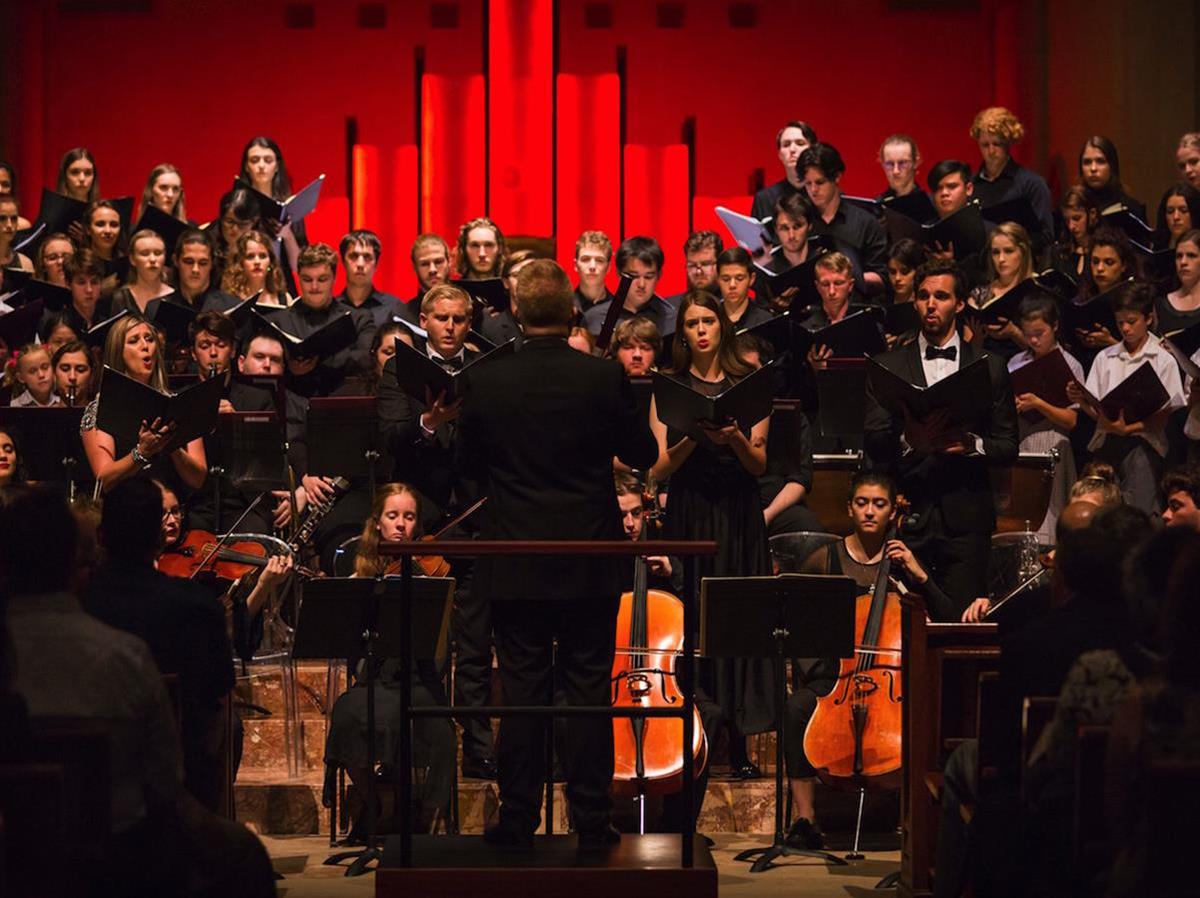 Spooktacular!
WAAPA presents "Spooktacular!", a Halloween-themed symphonic concert that will keep you on your toes!
Dates:Oct 31
Time(s):7.30 pm
Venue:Richard Gill Auditorium
Details
Venue Address:1.110, 2 Bradford St, Mount Lawley WA 6050
Ticket Price FROM:$24
Venue:Richard Gill Auditorium
Audience:Family-Friendly
Description
Music Director: Philip Everall
Performed by: Symphonic Wind Ensemble
It's on again! WAAPA's Symphonic Wind Ensemble celebrates Halloween in style with a rip-snorter of a concert! Featuring John Adams' modern classic A Short Ride in a Fast Machine, and Jeffrey Hass' especially spooky Lost in the Funhouse, this concert will be a refreshingly fun and fiery end to the concert season.
Performance dates
31st Oct 7:30pm, 31st Oct 7:30pm,
Ticketing information
$29 - Full
$24 - Concession/Friends
Bookings open
10th Sep - Friends
17th Sep - Public.
Events
WAAPA Postgraduate Research Showcase
Waapa Jazz Young Artists Ensemble
The 'Phone Co. With Strings Attached
The German Romantics: A Lieder Recital
The Four Seasons: Vivaldi And Piazzola
Royal Over-Seas League Showcase
Orpheus In The Underworld
New Directions In Peruvian Music
Morning Melodies: Cool Classics
Instruments Of Time And Truth
Guitar Artistry: Jane Curry
Drums Are The New Violins
Defying Gravity Under The Stars
Classical Music Accolades
Benny Green Jazz Messenger
Aboriginal Performance Cohort Showcase 2020
Related
WAAPA School Holiday Program
Propel Dance | WAAPA Short Courses
Location
Venue:Richard Gill Auditorium
Address: Richard Gill Auditorium - WAAPA, Building 1, Room 110 (1.110, 2 Bradford St, Mount Lawley WA 6050,Mount Lawley,WA,6050
Phone: (08) 9370 6636
Email: [email protected]