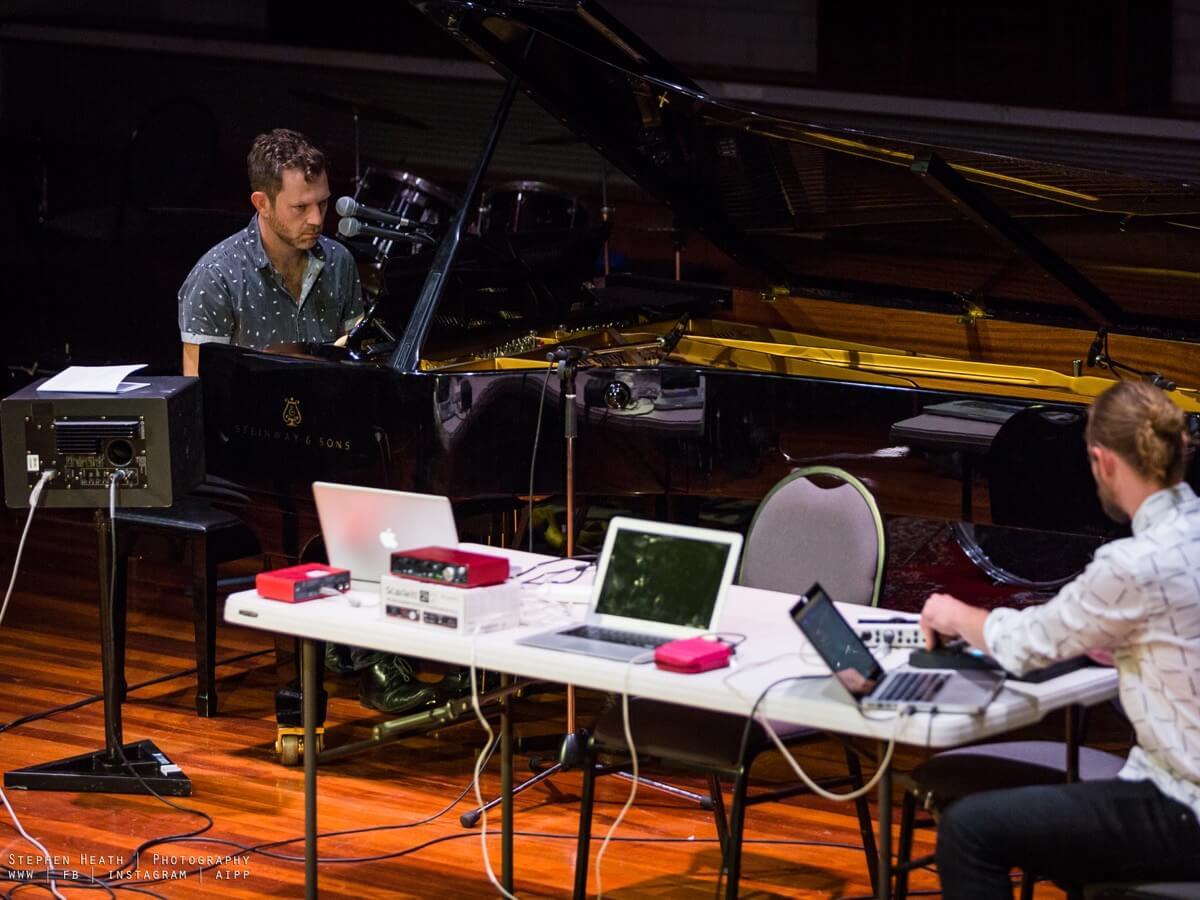 Sound Spectrum 2019. 1
WAAPA's Composition and Music Technology students and staff break out a stunning array of original works at ECU's Spectrum Project Space.
Dates:May 6, 7, 8 & 10
Time(s):7:30
Venue:Spectrum Project Space
Details
Venue Address:2 Bradford Street, Mount Lawley 6050
Venue:Spectrum Project Space
Audience:Adults
Description
New voices of the next generation of composers, sound artists and improvisers will perform over 10 hours of world premieres. The concerts feature the Listener Ensemble, ECUatorial, the Western Australian Laptop Orchestra, Shock of the New and more.
Music Director: Lindsay Vickery
Performed by: Composition and Music Technology students and staff
Venue
Spectrum Project Space
ECU Mount Lawley Campus
Performance dates
6th May 7:30pm, 7th May 7:30pm, 8th May 7:30pm, 10th May 7:30pm,
Events
WAAPA Postgraduate Research Showcase
Waapa Jazz Young Artists Ensemble
The 'Phone Co. With Strings Attached
The German Romantics: A Lieder Recital
The Four Seasons: Vivaldi And Piazzola
Royal Over-Seas League Showcase
Orpheus In The Underworld
New Directions In Peruvian Music
Morning Melodies: Cool Classics
Instruments Of Time And Truth
Guitar Artistry: Jane Curry
Drums Are The New Violins
Defying Gravity Under The Stars
Classical Music Accolades
Benny Green Jazz Messenger
Aboriginal Performance Cohort Showcase 2020
Related
WAAPA School Holiday Program
Propel Dance | WAAPA Short Courses
Location
Venue:Spectrum Project Space
Address: Spectrum Project Space, 2 Bradford Street,Mount Lawley,WA,6050
Phone: 9370 6443
Email: [email protected]