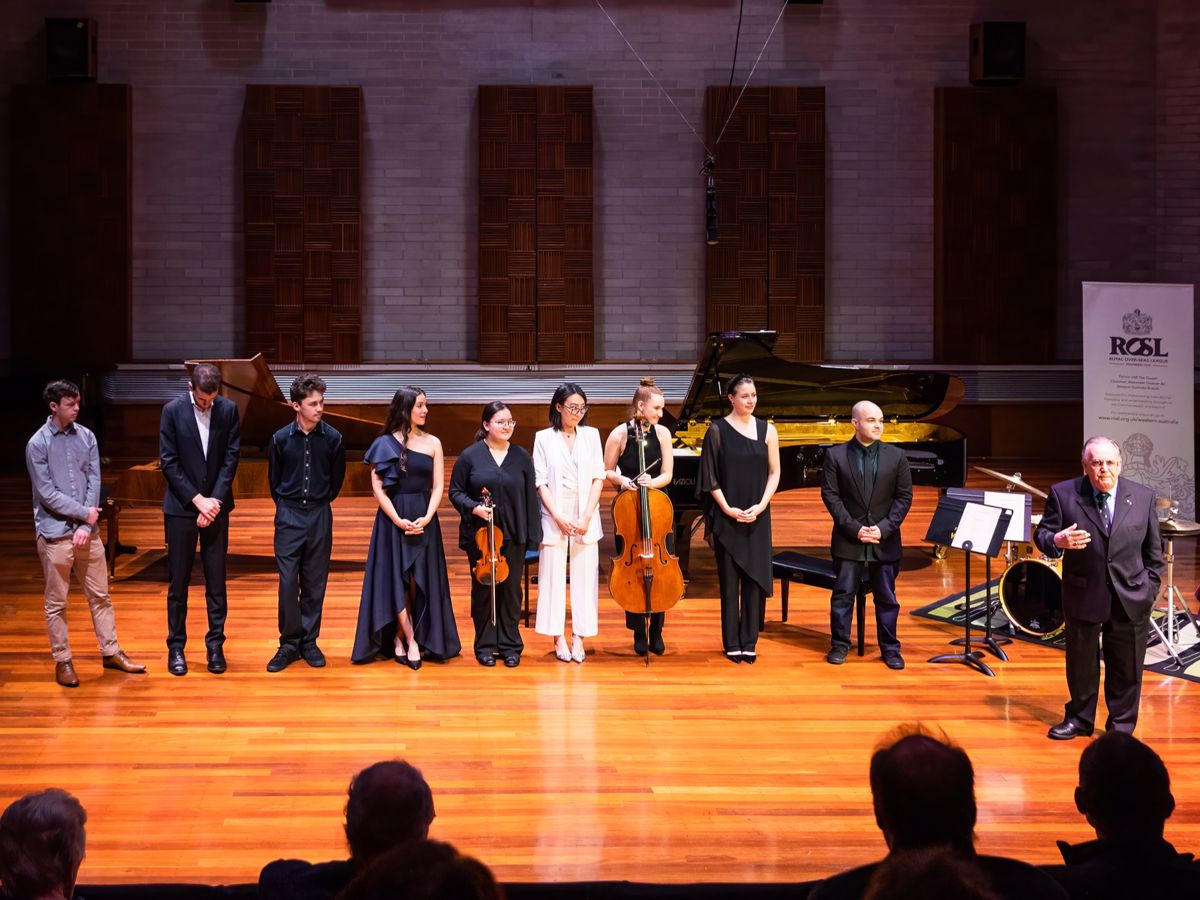 Royal Over-Seas League Showcase
This concert showcases the winners of the ROSL prizes in Chamber Music, the Music of Bach, Improvisation, Art Song, Early Keyboard and Composition.
Dates:Oct 7
Time(s):7.30pm
Venue:Richard Gill Auditorium
Details
Hosted By:WAAPA
Ticket Price:$25 - $30
Venue:Richard Gill Auditorium
Description
The Royal Over-Seas League assists WAAPA's most talented music students to achieve their dreams on stage in Australia and internationally. WAAPA is proud to partner with the Royal Over-Seas League in recognising and supporting the stars of tomorrow.
Music Directors: Tim White and Stewart Smith
Performed by: Winners of the 2021 ROSL Music Prizes
Bookings open:
20th Jul - Friends
27th Jul - Public
Events
There'll Always be an England
Icon - An Extraordinary Event
Classical Music Accolades
2021 Aboriginal Performance
Related
WAAPA School Holiday Program
Location
Venue:Richard Gill Auditorium
Address: WAAPA, 2 Bradford St,Mount Lawley,WA,6050
Phone: 0863046895
Email: [email protected]