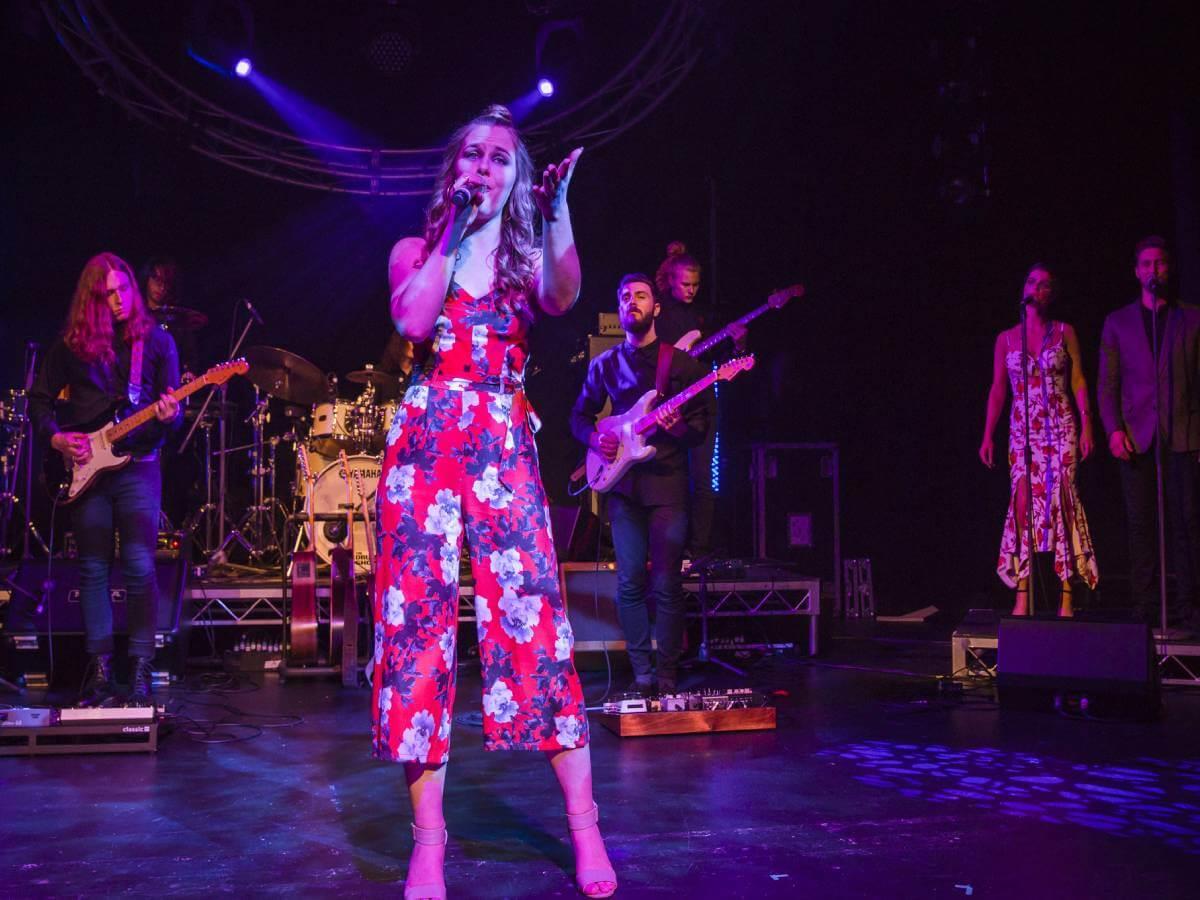 Radio Active
This energetic performance by Contemporary Music Students of WAAPA will take you into the world of the 50s. Immerse yourself in a celebration of some of the coolest music of that decade!
Dates:Sep 12 - 14
Time(s):7:30 pm
Venue:Geoff Gibbs Theatre
Details
Venue Address:1.150, 2 Bradford St, Mount Lawley WA 6050
Ticket Price:$27 Concession/Friends, $37 General
Ticket Price FROM:$27
Ticket price TO:$37
Venue:Geoff Gibbs Theatre
Audience:Family-Friendly
Description
Music Directors: Mike Eastman, Ric Eastman and Carrie Pereira
Performed by: Contemporary Music students
Radio Active is a high-energy celebration of chart toppers from the 50's through to today's hits. The show features a diverse repertoire of music from pop to rock, R'n'B to soul and funk classics in a spectacularly produced concert with a huge cast of highly talented young musicians and singers.
Performance dates
12th Sep 7:30pm, 13th Sep 7:30pm, 14th Sep 7:30pm,
Ticketing information
$37 - Full
$27 - Concession/Friends
Bookings open
23rd Jul - Friends
30th Jul - Public
Events
WAAPA Postgraduate Research Showcase
Waapa Jazz Young Artists Ensemble
The 'Phone Co. With Strings Attached
The German Romantics: A Lieder Recital
The Four Seasons: Vivaldi And Piazzola
Royal Over-Seas League Showcase
Orpheus In The Underworld
New Directions In Peruvian Music
Morning Melodies: Cool Classics
Instruments Of Time And Truth
Guitar Artistry: Jane Curry
Drums Are The New Violins
Defying Gravity Under The Stars
Classical Music Accolades
Benny Green Jazz Messenger
Aboriginal Performance Cohort Showcase 2020
Related
WAAPA School Holiday Program
Propel Dance | WAAPA Short Courses
Location
Venue:Geoff Gibbs Theatre
Address: Geoff Gibbs Theatre - WAAPA, 1.150, 2 Bradford St,Mount Lawley,WA,6050
Phone: 134 328
Email: [email protected]