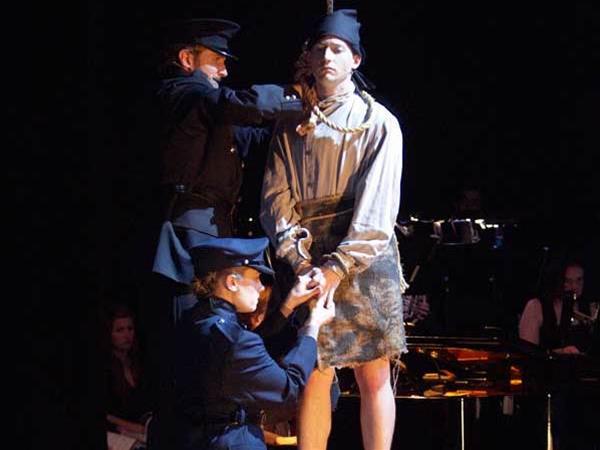 Parade
It's 1913 Atlanta, the day of the Confederate Memorial Day Parade. A 13-year-old girl is found raped and murdered; her boss, a young Jewish man, is accused of the crime.
Dates:Sep 11-12, Sep 14-17
Time(s):Evening shows 7:30pm, Sat 2:00pm Matinee
Venue:Roundhouse Theatre
Details
Hosted By:WAAPA
Venue Address:Building 1, Room 2110 (1.2110), Western Australian Academy of Performing Arts, 2 Bradford St, Mount Lawley 6050
Ticket Price:Based on concession
Ticket Price FROM:$43
Ticket price TO:$50
Venue:Roundhouse Theatre
Description
Leo Frank's trial and conviction is a shocking miscarriage of justice that leads to tragedy. Based on true events, the Tony-award-winning Parade is not your average feel-good musical. Yet this powerful tale of racism and false patriotism, set to a striking score that ranges from soaring anthems to ragtime and blues, is a timely reminder of the ugly consequences of ignorance and fear.
Choreographed by: Jayne Smeulders
Location
Venue:Roundhouse Theatre
Address: Building 1, Room 2110 (1.2110), Western Australian Academy of Performing Arts, 2 Bradford St,Mount Lawley,WA,6050
Phone: 9370 6636
Email: