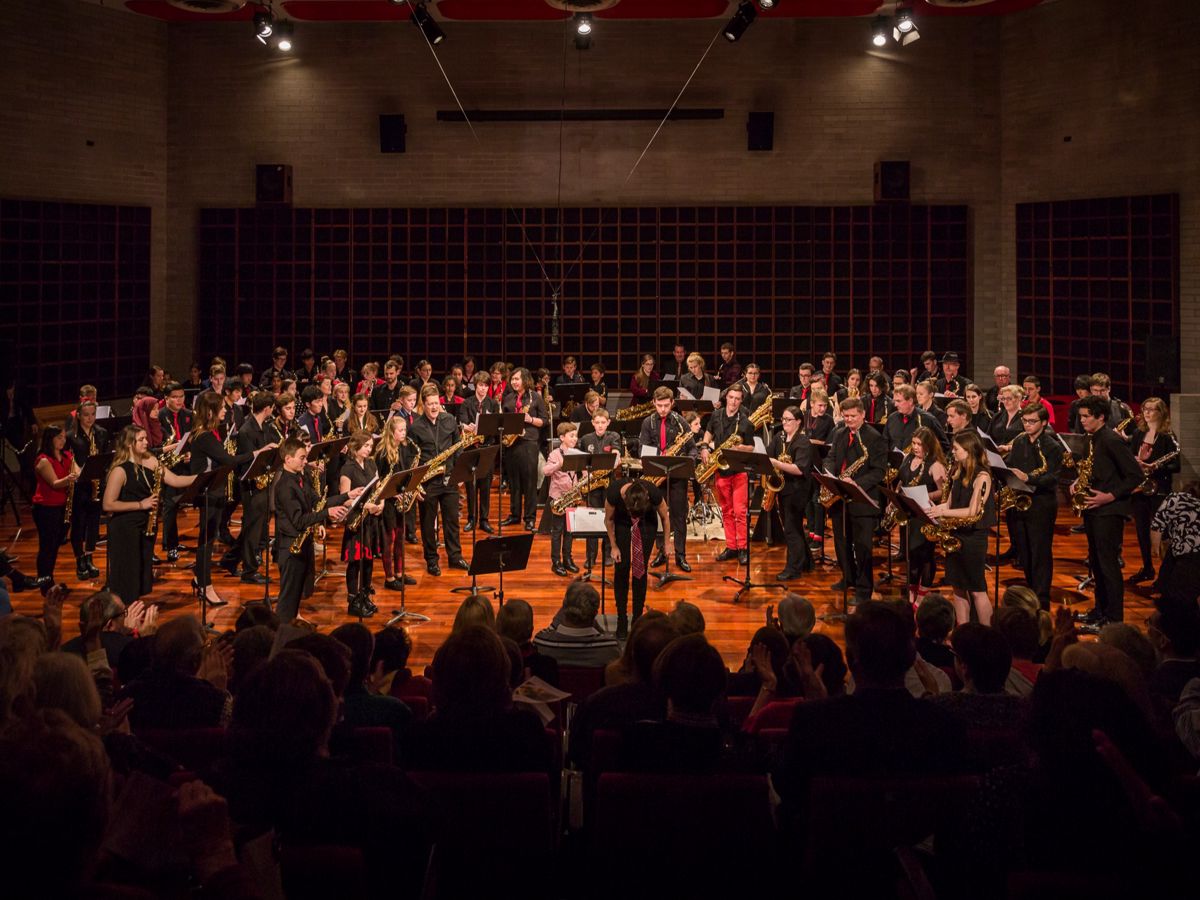 Massed Sax
The biggest saxophone event of its kind in Australia. Saxophone players from every corner of Western Australia and beyond to join in a celebration of the world's most versatile instrument.
Dates:May 9
Time(s):7pm
Venue:Geoff Gibbs Theatre
Details
Hosted By:WAAPA
Ticket Price:$30
Venue:Geoff Gibbs Theatre
Description
The Massed Sax project returns to WAAPA in 2021! Led by WAAPA saxophone lecturer Matt Styles and The 'Phone Co., this is an event where the saxophone brings together jazz, classical, contemporary and world music. Bookings open now.
Sax players are invited to register as a participant of the event. All-day workshops for participants are also available. To register your interest as a participant, please contact Elly Welch at [email protected]
Music Director: Matt Styles
Performed by: Matt Styles, The 'Phone Co., and the Massed Sax Orchestra
Events
There'll Always be an England
Royal Over-Seas League Showcase
Postgraduate Research Showcase
Peruano Canta: Live Recording
Morning Melodies: Cool Classics
Michael Goldschlager: The Cello Show
Mendelssohn's Italian Symphony
Icon - An Extraordinary Event
Classical Music Accolades
Chamber Music Spectacular
Celebrate! WAAPA Salutes ECU's 30th Anniversary
An Alternative History of 19th Century Opera and Song
2021 Aboriginal Performance
Related
WAAPA School Holiday Program
Location
Venue:Geoff Gibbs Theatre
Address: Geoff Gibbs Theatre, ECU,Mount Lawley,WA,6050
Phone: (08) 6304 6895
Email: [email protected]