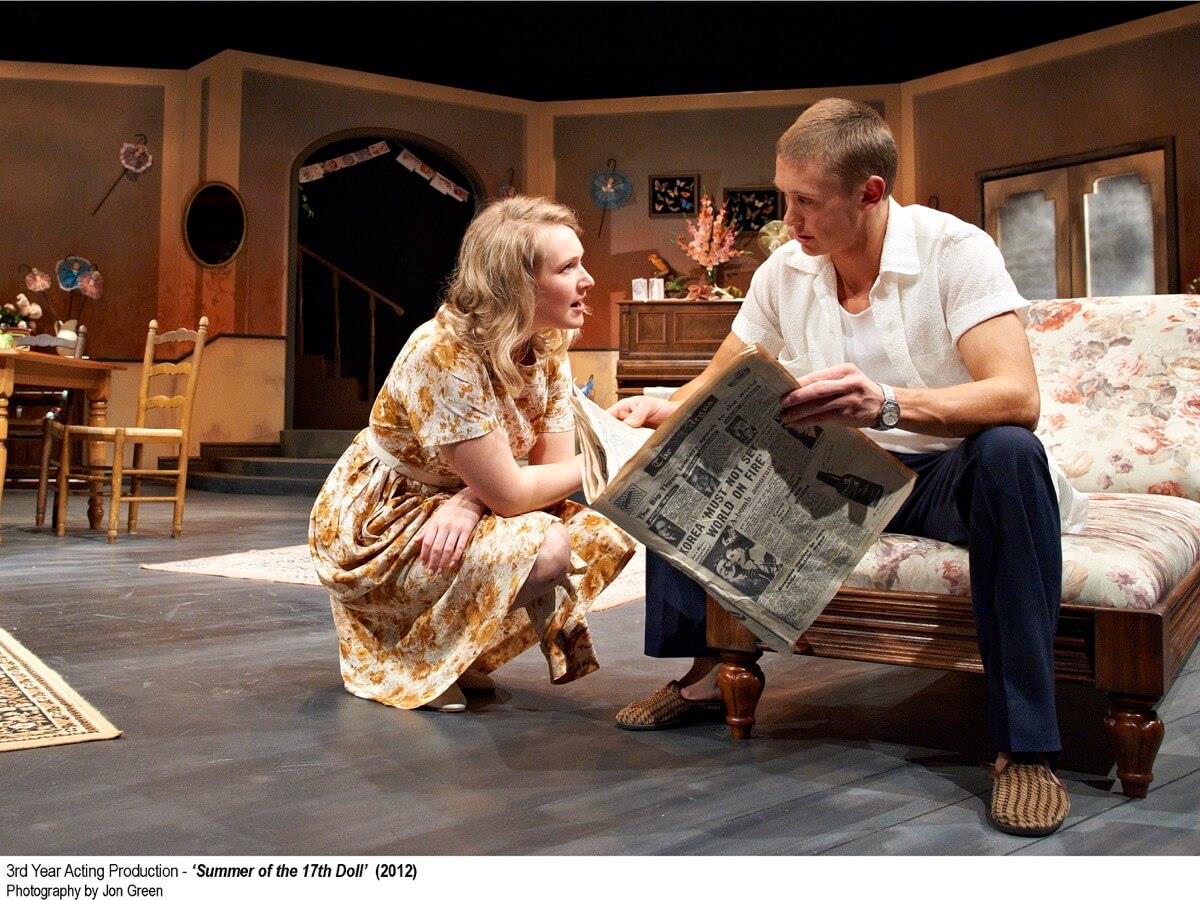 Love Me Tender
In a dreamscape of an Australian backyard, the story of a father and daughter is teased out.
Dates:Jun 14, 15 & 17-20
Time(s):7:30pm
Venue:Enright Studio
Details
Venue Address:2 Bradford Street, Mount Lawley 6050
Ticket Price FROM:$23
Ticket price TO:$28
Venue:Enright Studio
Audience:Adults
Description
Inspired by Euripides' Iphigenia in Aulis, this vision of contemporary Australia draws on modern Australian experiences from the Black Saturday bush res to pre- teen sexuality and domestic rituals.
Director/producer Katt Osborne, co-founder of The Last Great Hunt, brings her wealth of experience to this bold and emotionally powerful play about love and sacrifice.
Written by: Tom Holloway
Director: Katt Osborne
Performed by: 2nd Year Acting students
Venue
Enright Studio
Performance dates
14th Jun 7:30pm, 15th Jun 7:30pm, 17th Jun 7:30pm, 18th Jun 7:30pm, 19th Jun 7:30pm, 20th Jun 7:30pm,
Ticketing information
$28 - Full
$23 - Concession/Friends
Bookings open
2nd Apr - Friends
9th Apr - Public
Events
WAAPA Postgraduate Research Showcase
Waapa Jazz Young Artists Ensemble
The 'Phone Co. With Strings Attached
The German Romantics: A Lieder Recital
The Four Seasons: Vivaldi And Piazzola
Royal Over-Seas League Showcase
Orpheus In The Underworld
New Directions In Peruvian Music
Morning Melodies: Cool Classics
Instruments Of Time And Truth
Guitar Artistry: Jane Curry
Drums Are The New Violins
Defying Gravity Under The Stars
Classical Music Accolades
Benny Green Jazz Messenger
Aboriginal Performance Cohort Showcase 2020
Related
WAAPA School Holiday Program
Propel Dance | WAAPA Short Courses
Location
Venue:Enright Studio
Address: Enright Studio, 2 Bradford Street,Mount Lawley,WA,6050
Phone: 9370 6443
Email: [email protected]