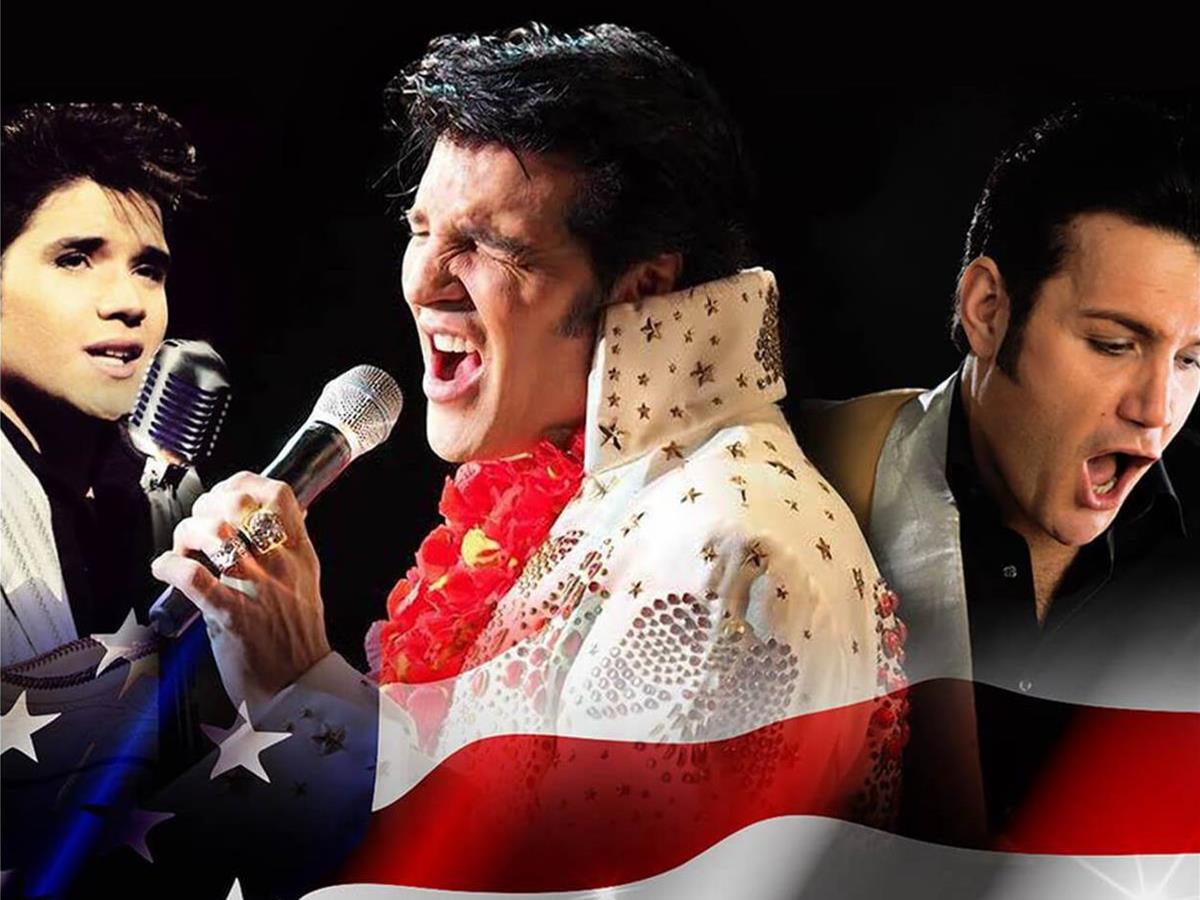 Elvis: An American Trilogy
Three Elvis performers. One ultimate Elvis experience.
Dates:Apr 9
Time(s):8.00pm to 10.00pm
Venue:The Astor Theatre
Details
Hosted By:Abstract Entertainment
Venue:The Astor Theatre
Description
Starring Vic Trevino Jnr, Ben Thompson and Justin Shandor.
Due to overwhelming demand, Elvis an American Trilogy, the show that embodies the essence of The King, is back in Australia this September. Three of the world's leading Elvis performers will take the audience on a spellbinding journey through the many eras of The King, a 20th century icon and one of the world's most recognisable figures.
The show begins with Vic Trevino Junior, who is returning to Australia for his fifth tour. Vic captures the audience with his raw rockabilly sound and feel combined with some of the best Elvis dance moves.
Ben Thompson, winner of the 2018 Ultimate Elvis Tribute Artist contest, takes the role of Elvis in his movie years and the '68 comeback special. He effortlessly recreates him straight out of the army and into black leather, personifying this period with all the songs and sex appeal that was Elvis.
Since the passing of Elvis there has never been a tribute artist that has captivated the look, moves and sound, more than Justin Shandor. He is the only tribute artist to make the front page of USA Today, feature in Vogue Magazine and perform on The David Letterman Show. Justin transcends the Aloha From Hawaii concert with the voice and the shy but charming banter.
Don't miss the ultimate Elvis experience!
Events
Trixie And Katya Live: The UNHhhh Tour
Thelma Plum - Homecoming Queen Tour
The Whitlams - Gaffage And Clink 2021
The Robertson Brothers 1960S Tv Variety Show
The Doors Alive | Astor Theatre Perth
The Best Of The Bee Gees With Colin Petersen
The Artemis Tour - Lindsay Stirling
Soul II Soul 30th Anniversary
Queen's Bohemian Rhapsody Tribute Tour
Prince - A Tribute By Late Nite Tuff Guy 2020
Pippi and Pasquale Live on Stage
Phil Walleystack Findjaway Tour
Let's Hear It For The Girls
Julia Morris - I'm Not Even Joking
Johnny Cash The Concert: Back to St Quentin | Astor Theatre
James Reyne - Boys Light Up 40Th Anniversary Tour
International Tribute To The Traveling Wilburys
Darren Coggan: Remember The Days Of Cat Stevens
Alex Williamson – Oi Mate!
A Salute To Roy Orbison Starring John Stephan
"Simply The Best" Rebecca O'Connor As Tina Turner Live At The Astor Theatre
Location
Venue:The Astor Theatre
Address: The Astor Theatre, 659 Beaufort St, Mount Lawley WA 6050,Mount Lawley,WA,6050
Phone: (08) 9370 1777
Email: [email protected]