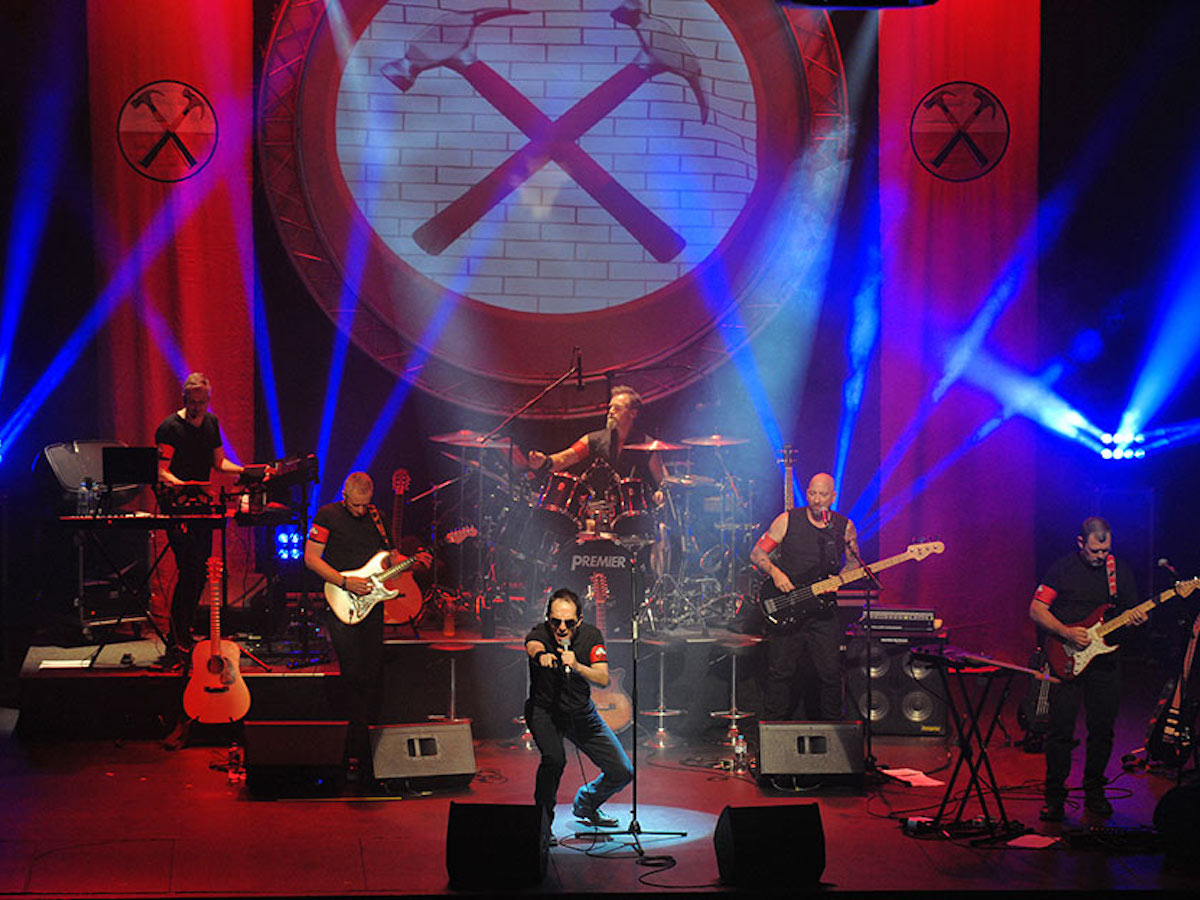 Echoes of Pink Floyd - 40 Years of The Wall
Australia's largest scale Pink Floyd concept act Echoes of Pink Floyd is celebrating 40 years since the release of the iconic and career defining double album for Pink Floyd - "The Wall".
Dates:Jul 5
Time(s):7.00pm
Venue:The Astor Theatre
Details
Hosted By:The Harbour Agency
Venue Address:659 Beaufort St, Mount Lawley WA 6050
Ticket Price:From $45
Venue:The Astor Theatre
Audience:Adults,Wheelchair Access
Description
To celebrate the 40th anniversary of the seminal album's release, Echoes of Pink Floyd will perform "The Wall" in its entirety, along with an encore featuring a special selection of Pink Floyd's greatest hits.
"The Wall" was the eleventh studio album by the English rockers and was released on November 30 1979. It topped the US Billboard charts for 15 weeks and became the band's second best-selling album and one of the best-selling albums of all time. It was adapted into a feature film and the single from the album, titled "Another Brick In The Wall, Part 2", was the band's first and only number-one single.
The all-new show will take audiences on a musical and visual journey which will see each album track performed with authenticity, passion and accuracy. In addition, the show will provide insight into the complex and multi-layered themes behind "The Wall", leaving audiences with not only a breathtaking concert experience, but also a deeper understanding of composer Roger Waters' messages and motivation in writing this unforgettable musical masterpiece.
The show will tour extensively throughout Australia's capital cities and regional centres and will engage the community in each town with young local performers to provide the memorable "Another Brick in the Wall Part 2" choir.
"If you weren't lucky enough to witness Pink Floyd live, Echoes of Pink Floyd are your best bet at experiencing the master-work of the legendary band" - Forte Magazine
Location
Venue:The Astor Theatre
Address: 659 Beaufort St, Mount Lawley WA 6050,Mount Lawley,WA,6050
Phone: (08) 9370 1777
Email: [email protected]