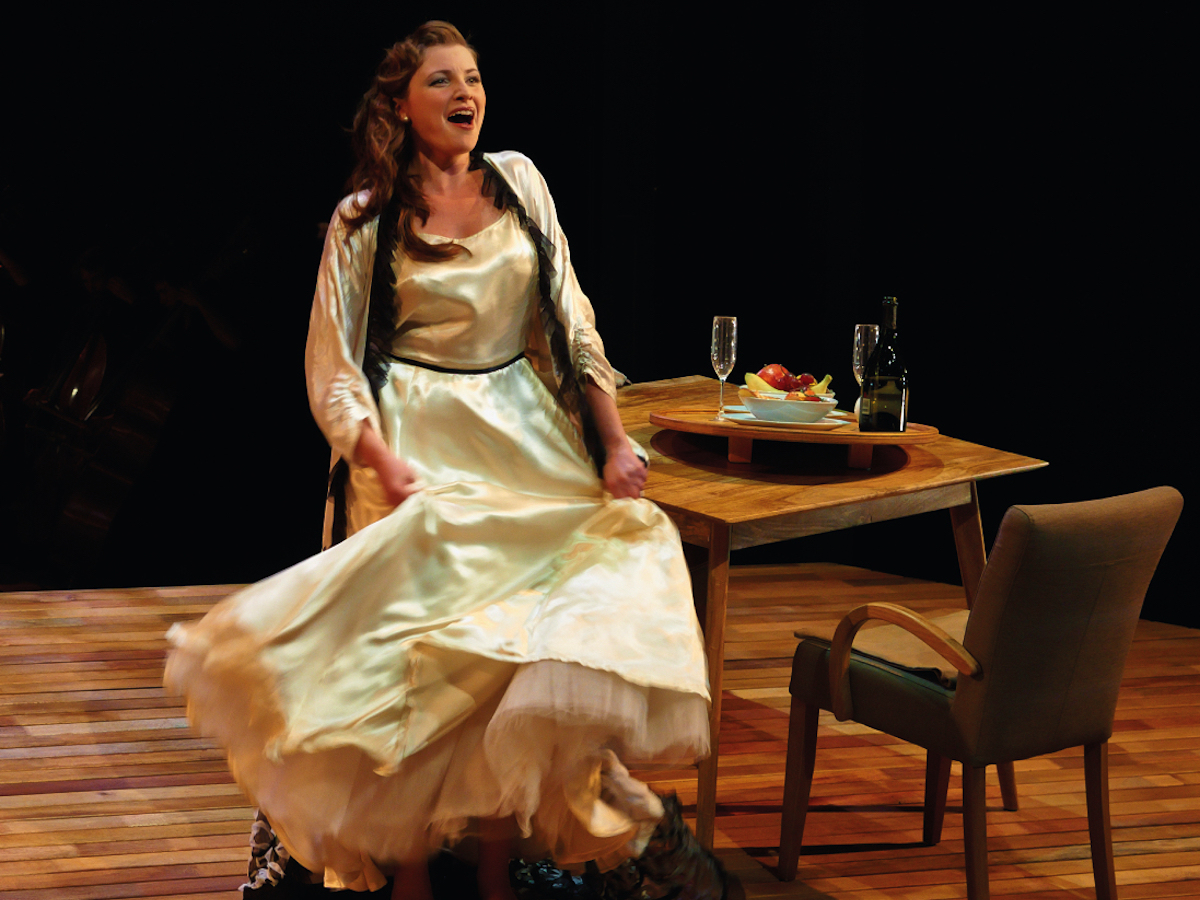 Die Fledermaus
Join us for a dazzling performance of Strauss's best music produced by WAAPA students.
Dates:Oct 14 - 19
Time(s):7:30
Venue:Geoff Gibbs Theatre
Details
Venue Address:1.150, 2 Bradford St, Mount Lawley WA 6050
Ticket Price FROM:$39
Ticket price TO:$45
Venue:Geoff Gibbs Theatre
Audience:Adults
Description
Director: Rachel McDonald & Music Director: Burhan Güner

Performed by: Classical Voice students with the WAAPA Symphony Orchestra

Created by the waltz king Johann Strauss Jr, Die Fledermaus (The Bat) is a heady mix of sparkling music wrapped around a brilliant farce. In this lighthearted tale of love, revenge and mistaken identities, the madcap action follows Eisenstein who would rather party than go to gaol; his wife Rosalinde who is keen to teach him a lesson; and their pert maid Adele, whose eye for the main chance is unwavering. In this effervescent new production, Viennese decadence is a natural match for the neurotic escapism of contemporary celebrity culture.
Events
Westwards By Iceberg To Tokyo Bay
The Seven Last Words Of Christ On The Cross
Royal Over-Seas League Showcase
Classical Music Accolades
Alice Giles: Harp Celebration
Aboriginal Theatre Performance
Related
WAAPA School Holiday Program
Location
Venue:Geoff Gibbs Theatre
Address: Geoff Gibbs Theatre - WAAPA, 1.150, 2 Bradford St, Mount Lawley WA 6050,Mount Lawley,WA,6050
Phone: 134 328
Email: [email protected]