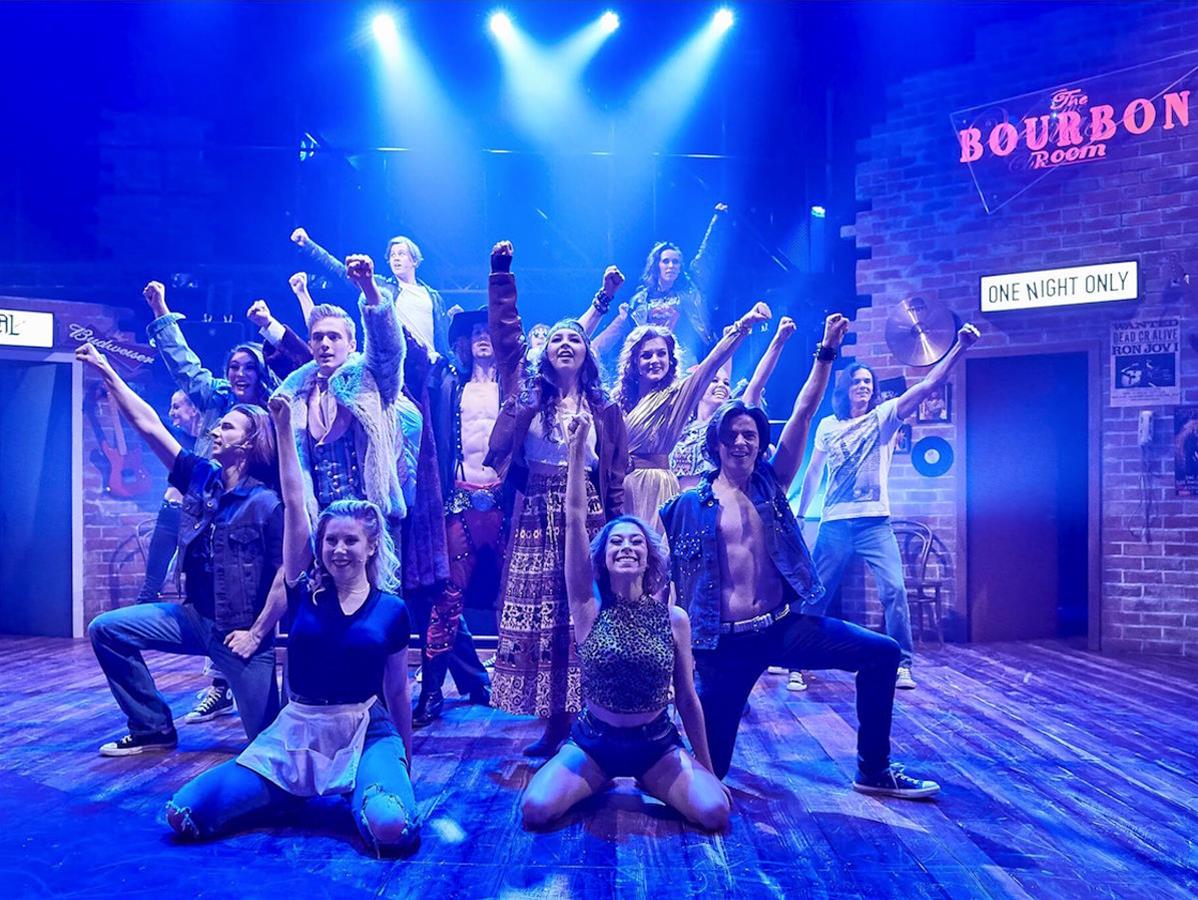 Cry Baby
This energetic and youthful musical produced by WAAPA is an adorable representation of teen life in the 1950s.
Dates:Oct 12 & 14 - 19
Venue:Roundhouse Theatre
Details
Venue Address:2 Bradford St, Mount Lawley WA 6050
Venue:Roundhouse Theatre
Audience:Family-Friendly
Description
Book by: Mark O'Donnell and Thomas Meehan
Music and Lyrics by: David Javerbaum and Adam Schlesinger
Director: Chris Parker
Choreographer: Bernie Bernard
Performed by : 2nd Year Music Theatre students
This jumping, jiving rockabilly musical from John Waters Hairspray is a rebellious teen comedy about 1950s bad-boy Wade 'Cry-Baby' Walker and his good-girl love, Allison. In a world of stuffy social codes, family secrets and puritanical values, can these two ever be happy together? Based on Waters' 1990 cult-classic film of the same name starring Johnny Depp, Cry-Baby is witty, wacky and exuberantly endearing.
Performance dates
12th Oct 7:30pm, 14th Oct 7:30pm, 15th Oct 7:30pm, 16th Oct 7:30pm, 17th Oct 7:30pm, 18th Oct 7:30pm,
19th Oct 2pm, 19th Oct 7:30pm
Ticketing information
$43 - Full
$37 - Concession/Friends
Bookings open
10th Sep - Friends
17th Sep - Public
Events
WAAPA Postgraduate Research Showcase
Waapa Jazz Young Artists Ensemble
The 'Phone Co. With Strings Attached
The German Romantics: A Lieder Recital
The Four Seasons: Vivaldi And Piazzola
Royal Over-Seas League Showcase
Orpheus In The Underworld
New Directions In Peruvian Music
Morning Melodies: Cool Classics
Instruments Of Time And Truth
Guitar Artistry: Jane Curry
Drums Are The New Violins
Defying Gravity Under The Stars
Classical Music Accolades
Benny Green Jazz Messenger
Aboriginal Performance Cohort Showcase 2020
Related
WAAPA School Holiday Program
Propel Dance | WAAPA Short Courses
Location
Venue:Roundhouse Theatre
Address: ECU WAAPA Roundhouse Theatre, 2 Bradford St,Mount Lawley,WA,6050
Phone: 134 328
Email: [email protected]