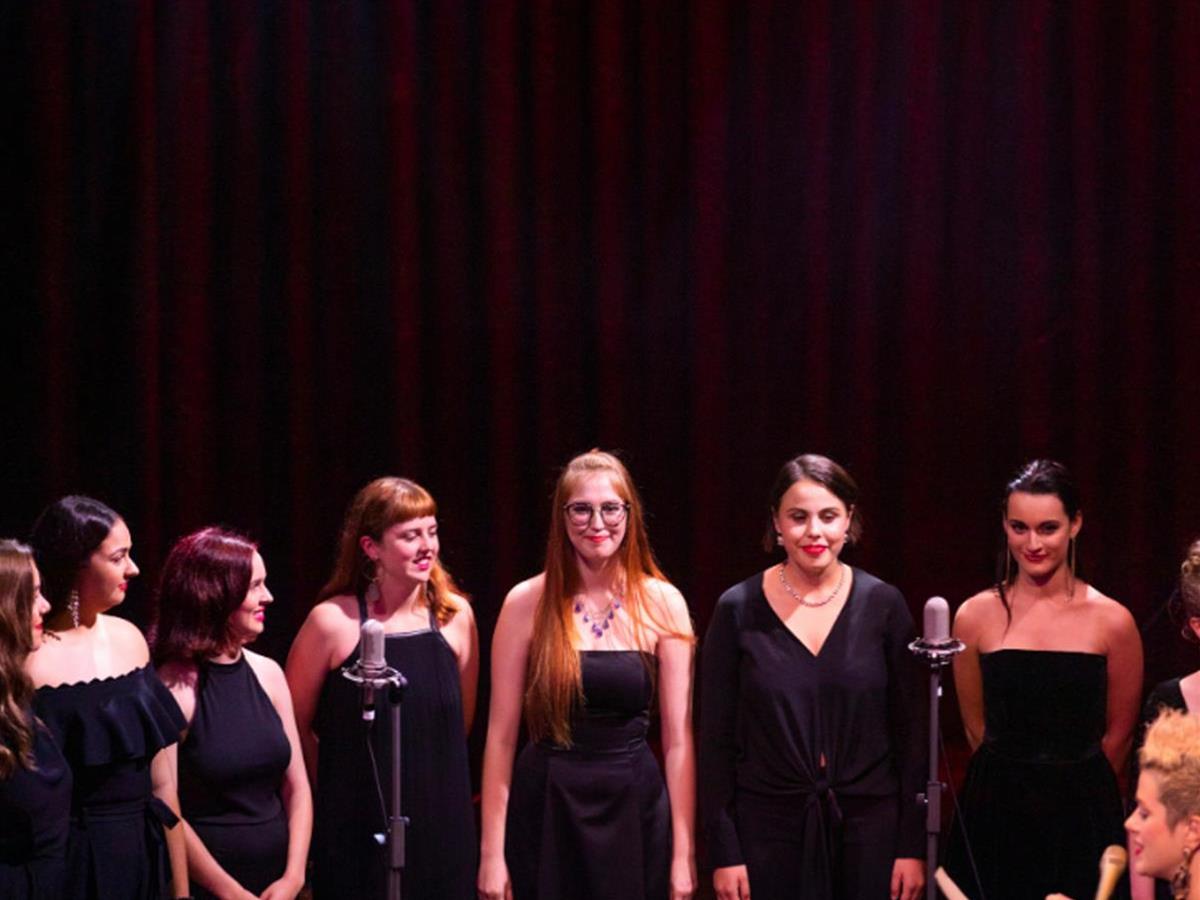 Hear the WAAPA Jazz Choir sing a repertoire spanning six centuries of music!
Dates:Sep 3 - 4
Time(s):7.30pm
Venue:Richard Gill Auditorium
Details
Hosted By:Western Australian Academy of Performing Arts
Venue Address:Building 1, Room 110 (1.110), Western Australian Academy of Performing Arts, 2 Bradford St, Mount Lawley WA 6050
Ticket Price FROM:$23
Ticket price TO:$30
Venue:Richard Gill Auditorium
Audience:Adults,Family-Friendly,Wheelchair Access
Description
Following on from last year's sold-out choral concert with Eneksis Vocal Ensemble and the WAAPA Gospel Choir, the WAAPA Jazz Choir joins the party to raise the roof yet again with glorious choral singing. Hear the joyful sounds of young voices singing heavenly harmonies, with repertoire from the 16th century through to the modern era, from songs of praise and gospel music to jazz standards. WAAPA's three showcase choirs, led by three extraordinary directors, will bring tears to your eyes – for all the right reasons!
Events
World Tour: Guitar (POSTPONED)
World Of Schubert (POSTPONED)
WAAPA Postgraduate Research Showcase (POSTPONED)
Waapa Jazz Young Artists Ensemble (POSTPONED)
Viennese Delight (POSTPONED)
The Wild Cherry Project (POSTPONED)
The 'Phone Co. With Strings Attached
The German Romantics: A Lieder Recital (POSTPONED)
The Four Seasons: Vivaldi And Piazzola (POSTPONED)
Sound Spectrum 2020.1 (POSTPONED)
Royal Over-Seas League Showcase
Raiders Of The Lost Art (POSTPONED)
Orpheus In The Underworld
New Directions In Peruvian Music
Morning Melodies: Cool Classics (POSTPONED)
Magical Vienna (POSTPONED)
Instruments Of Time And Truth
Guitar Artistry: Jane Curry
Classical Music Accolades
Carnival Of The Animals (POSTPONED)
Benny Green Jazz Messenger (POSTPONED)
Aurora Percussion Duo (POSTPONED)
Aboriginal Performance Cohort Showcase 2020
Related
WAAPA School Holiday Program
Propel Dance | WAAPA Short Courses
Location
Venue:Richard Gill Auditorium
Address: Richard Gill Auditorium, Building 1, Room 110 (1.110), Western Australian Academy of Performing Arts, 2 Bradford St, Mount Lawley WA 6050,Mount Lawley,WA,6050
Phone: (08) 9370 6895
Email: [email protected]
Website:https://www.waapa.ecu.edu.au/