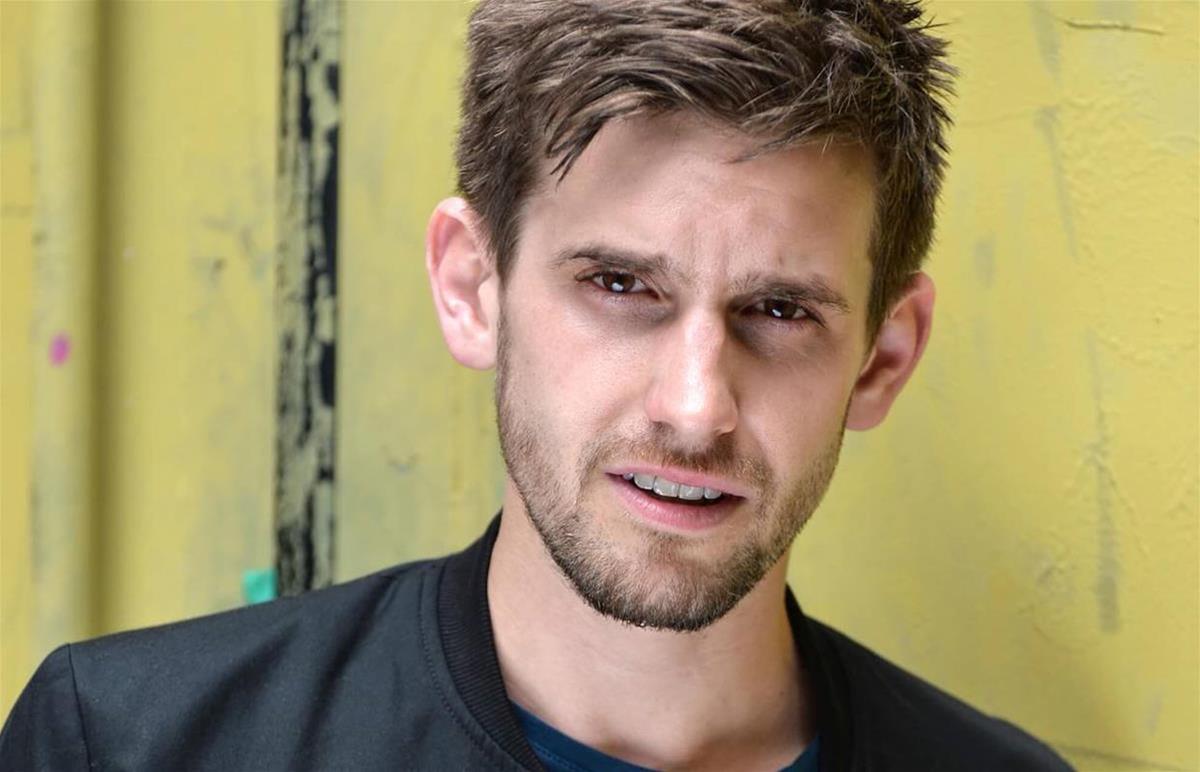 Alex Williamson - Sin On My Face
The Victorian era is long gone, but to think people once adhered to a set of rules ordained by god & suppressed their 'inner sick-f*ck' is a point of fascination for Alex Williamson.
Dates:May 4
Venue:Astor Theatre
Details
Hosted By:Perth Comedy Festival
Venue Address:659 Beaufort St Mt Lawley 6050
Ticket Price:$34.90
Venue:Astor Theatre
Audience:Adults,Wheelchair Access
Description
After another sold-out 2018 Aussie festival season, and working tirelessly at Edinburgh Fringe to give Aussies an even worse reputation overseas, Alex is back on home soil to wholeheartedly embrace his inner sick-f*ck in a brand new hour sure to knock you for a home-run. Metaphorically of course, it's not an hour of baseball, unless he runs out of material & someone has a key to the high school sports shed.
With over 2.5 million social media followers, Alex has performed a phenomenal number of shows to a prodigious amount of people, and this comedy juggernaut is only getting stronger as he steams through shows like a deranged Thomas The Tank Engine.
Since last festival Alex has played 6 comedy festivals across Australia, NZ and the UK, 11 shows in England and Ireland, plus 36 shows across every state and territory in Australia, and sold out most of them.
Events
Wil Anderson: Wil-Informed
Tiny Meat Gang: Global Domination Tour
The Robertson Brothers 1960S Tv Variety Show
Stardust: The Music Of David Bowie
Queen's Bohemian Rhapsody Tribute Tour
Polaris 'The Death Of Me' Tour
Mirusia: A Salute To The Seekers
Michelle Braiser - Average Bear
Julia Morris - I'm Not Even Joking
James Reyne - Boys Light Up 40Th Anniversary Tour
Ivan Aristeguieta - Piñata
Heath Franklin's Chopper – The Silencer
Gen Fricker Very Important And Extremely Brave
Elvis: An American Trilogy
ELVANA: Elvis Fronted Nirvana
Doug Parkinson – An Evening Celebrating The Music Of Van Morrison
Dermont Kennedy Australian Tour 2020
Celebrating Australian & American Bandstand
Baby Animals + Killing Heidi "Back To Back"
Alex Williamson - Oi Mate!
Aaron Gocs - Gocsy Tonight
80s Movie Hits - Performed by The VHS Pirates
50 Years On - Neil Diamond Greatest Hits Tribute
Location
Venue:Astor Theatre
Address: Astor Theatre, 659 Beaufort St,Mt Lawley,WA,6050
Phone:
Email: