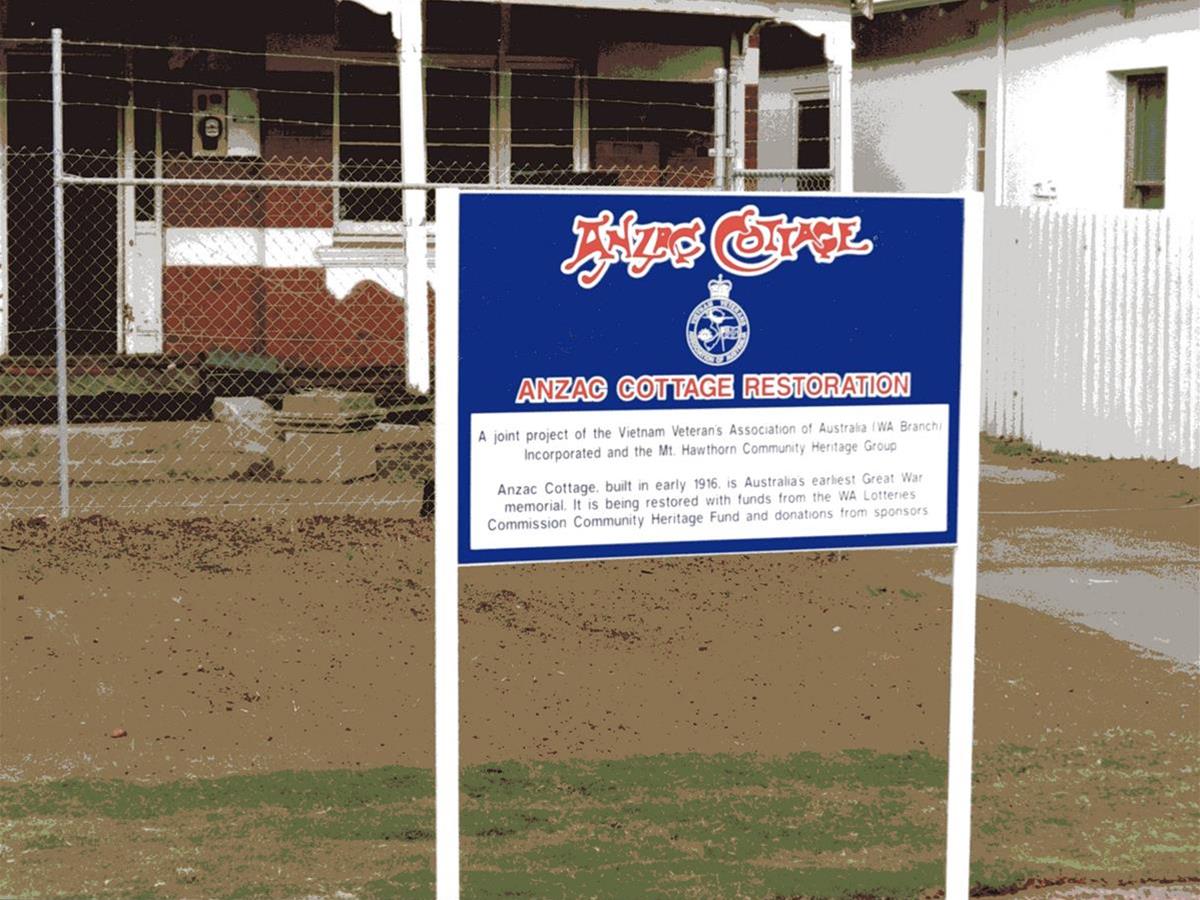 The Post Porter Years at ANZAC Cottage
What happened to historic ANZAC Cottage once the original recipient, Private John Porter passed away in the 1960s?
Details
Collection Type:Documents,Memorials,Military
Description
The story of ANZAC Cottage's construction in one day in 1916 and the fact that this icon served dual roles as a memorial to those who lost their lives at Gallipoli and as a home for a returned wounded soldier, Private John Porter, is well known.
Less well known is what happened at and to the Cottage once Private Porter and his wife, Annie, passed away in the 1960s. This will be the focus of the October 7 Open Day at the Cottage where talks at 1:45 and 2:45 will explore the "Post Porter Years" and explain the connection with the Vietnam Veterans Association of Australia (WA Branch).
The Cottage, situated at 38 Kalgoorlie St, Mt Hawthorn, will be open from 1pm to 4pm with free entry and afternoon tea available for a gold coin donation. For more information, please email Anne on [email protected] or call 0411 44 55 82.
Events
ANZAC Afternoon: International Day of Peace
Location
Address: ANZAC Cottage, 38 Kalgoorlie St,MOUNT HAWTHORN, WA 6016,WA,6016
Phone: 0411445582
Email: [email protected]