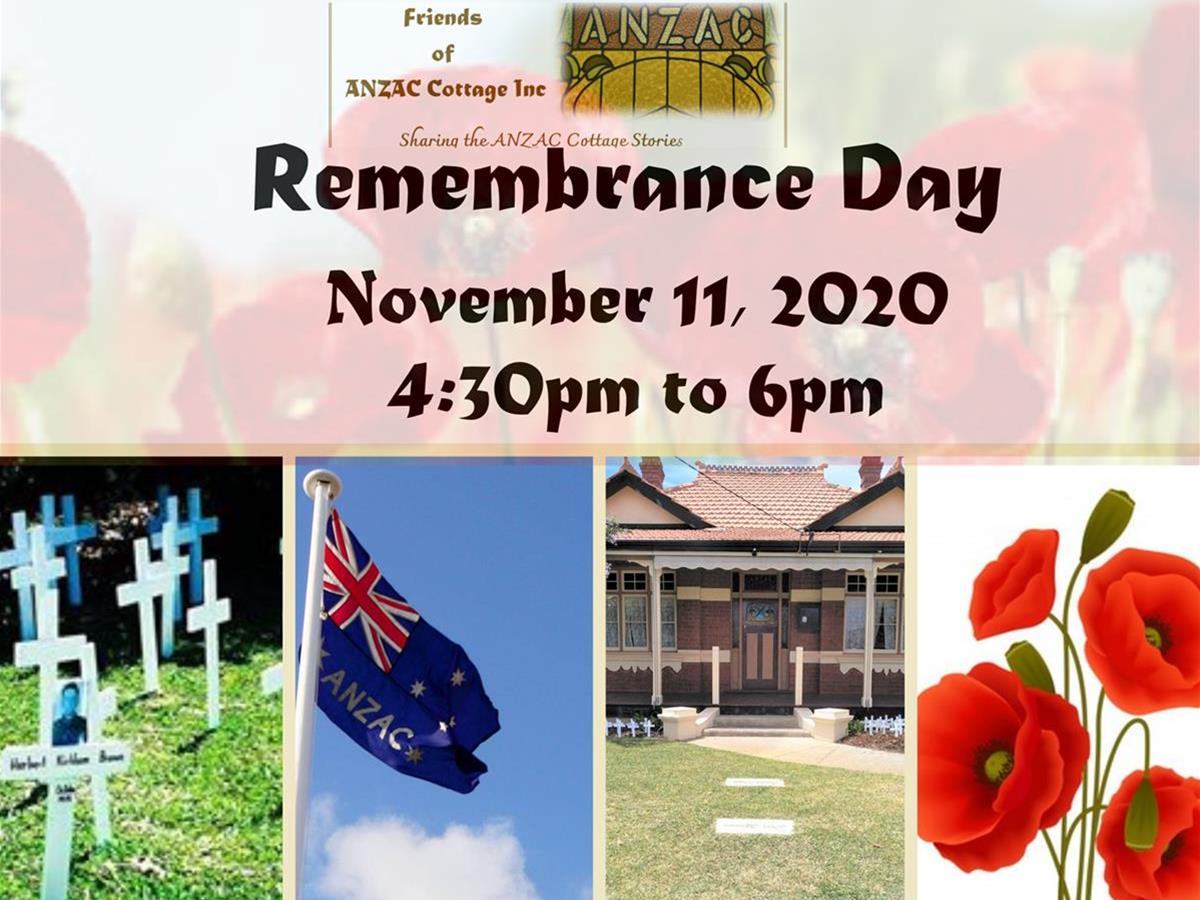 Remembrance Day at ANZAC Cottage
Join with us as we pay homage to those who have served our nation.
Dates:Nov 11
Time(s):4:30pm to 6:00pm
Venue:ANZAC Cottage
Details
Hosted By:Friends of ANZAC Cottage Inc
Venue Address:38 Kalgoorlie St, Mt Hawthorn
Ticket Price:Free
Venue:ANZAC Cottage
Description
Remembrance Day commemorates the signing of the Armistice on November 11, 1918, signalling the conclusion of hostilities in World War I. The signing occurred at 11am on the outskirts of Paris, and at that time it was 6pm in Western Australia. Because of this, the Friends of ANZAC Cottage has timed its Remembrance Day service to occur at sunset (beginning at 5:30pm) on November 11.
This year, given the current issues with the pandemic, the theme for Remembrance Day will be the 1918/1919 Spanish flu as it affected Australia. Prior to the service there will be poppy making for children, the opportunity to hear the ANZAC Cottage story, guided tours of the Cottage and the Field of Remembrance will be on display for you to add a cross for your service man or woman.
The Cottage, situated at 38 Kalgoorlie Street, Mount Hawthorn, will be open from 4:30pm to 6pm and entry is free. Afternoon tea will be available for a gold coin donation.
For more information, please contact Anne on email [email protected]
Events
A Wartime Christmas at ANZAC Cottage
Related
The Post Porter Years at ANZAC Cottage
Location