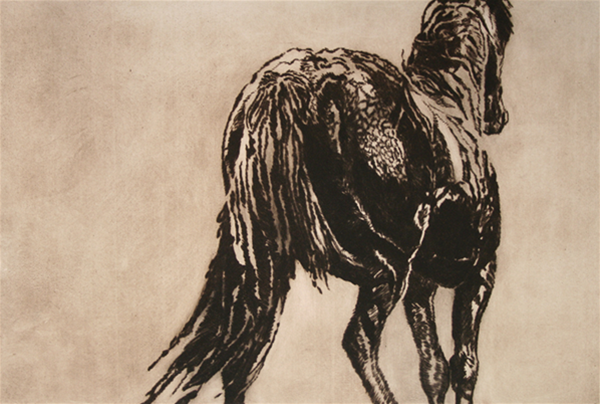 Roslyn Nolen: Wild - Brumbies and Other Breeds
Ros Nolen will showcase her realistic horse paintings within the Gallows Gallery this summer.
Details
Description
Wild – Brumbies and Other Breeds
Growing up surrounded by horses was taken for granted as a child and it wasn't until adulthood that Nolen fully came to realize and appreciate the majestic beauty and soulful intelligence of these creatures.
In October 2013 she had a Solo Exhibition at the State Equestrian Centre, Brigadoon Western Australia, where thoroughbreds, quarter horses, ponies, racehorses and Arabians were the focus.
Since this time Nolen has been drawn to our famous folklore of the brumbies of Australia. "I love the spirit of the wild horse in its natural surroundings and how, over time, they have adapted to our harsh environment".
Nick Leary, www.nickleary.com/ leading worldwide photographer has kindly given his permission for Nolen to use some of his outback brumby photographs as reference for particular paintings in this upcoming exhibition.
This current work explores the domestic horse along with the wild brumby. Nolen says "Some of these brumbies were rescued from slaughter houses, others roam unhinged but remain under threat from culling demands which divide groups throughout this country".
In her latest Exhibition Wild- Brumbies and Other Breeds Nolen has drawn upon her lifelong relationships both within and outside the equine world to expertly depict the soulful nature of these creatures.
Included in the Exhibition are two portraits, one of her nephew Luke Nolen, who was given the opportunity of a lifetime to ride Black Caviar.
Her work shows the power and soul that she sees in these majestic animals. Nolen starts by sketching the horse and then paints the eyes. "Doing this enables me to build a connection with the horse and from there the communication can unfold" Nolen said.
The result is a collection of 17 paintings, eight limited edition dry point and copper plate etchings. Along with her own clothing label brand:- tOZZLEY. The work captures the horses' spirit, power and the connection to land through the use of brush stokes, medium, colour and line work on fabric, paper and canvas.

Location