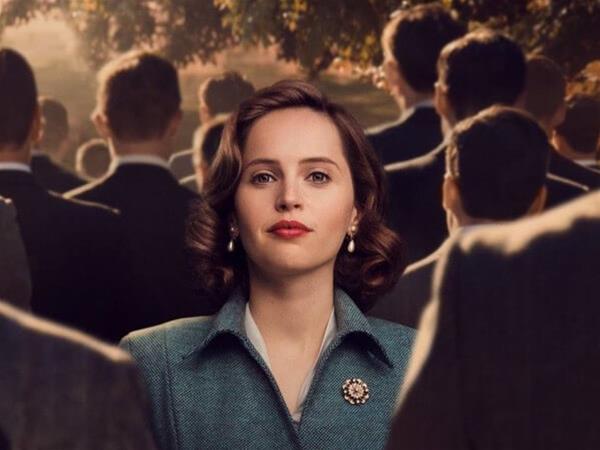 On The Basis Of Sex
Ruth Bader Ginsburg's story of the struggle for equality and her fight to become a Justice of the US Supreme Court.
Dates:Mar 15 & Apr 1
Time(s):7:30pm
Venue:Camelot Outdoor Cinema
Details
Venue Address:16 Lochee St, Mosman Park WA 6012
Ticket Price FROM:$16
Ticket price TO:$21.50
Venue:Camelot Outdoor Cinema
Audience:Adults,For seniors,Wheelchair Access
Description
Felicity Jones stars as the Notorious RGB, but in a story you may not be familiar with. ON THE BASIS OF SEX, is inspired by the true story of a young Ruth Bader Ginsburg - then a struggling attorney and a new mother - who faces adversity and numerous obstacles in her fight for equal rights as her career begins to rise.
When Ruth takes on a ground-breaking tax case with her husband, attorney Martin Ginsburg (Armie hammer), she knows it could change the direction of her career and the way the courts view gender discrimination. The film also chronicles the touching romance between Ruth and Marty, a partnership that succeeded both personally and professionally.
Co-starring Kathy Bates, Justin Theroux and Sam Waterson, ON THE BASIS OF SEX is an arousing film about the genesis of an American icon.
Events
The Peanut Butter Falcon | Camelot Outdoor Cinema
The Good Liar | Camelot Outdoor Cinema
Seberg | Camelot Outdoor Cinema
Knives Out | Camelot Outdoor Cinema
Related
The Good Liar | Camelot Outdoor Cinema
Seberg | Camelot Outdoor Cinema
Richard Jewell | Camelot Outdoor Cinema
Knives Out | Camelot Outdoor Cinema
H Is For Happiness | Camelot Outdoor Cinema
A Beautiful Day In The Neighbourhood | Camelot Outdoor Cinema
1917 | Camelot Outdoor Cinema
Location
Venue:Camelot Outdoor Cinema
Address: Camelot Outdoor Cinema, 16 Lochee St,Mosman Park,WA,6012
Phone: (08) 9386 3554
Email: