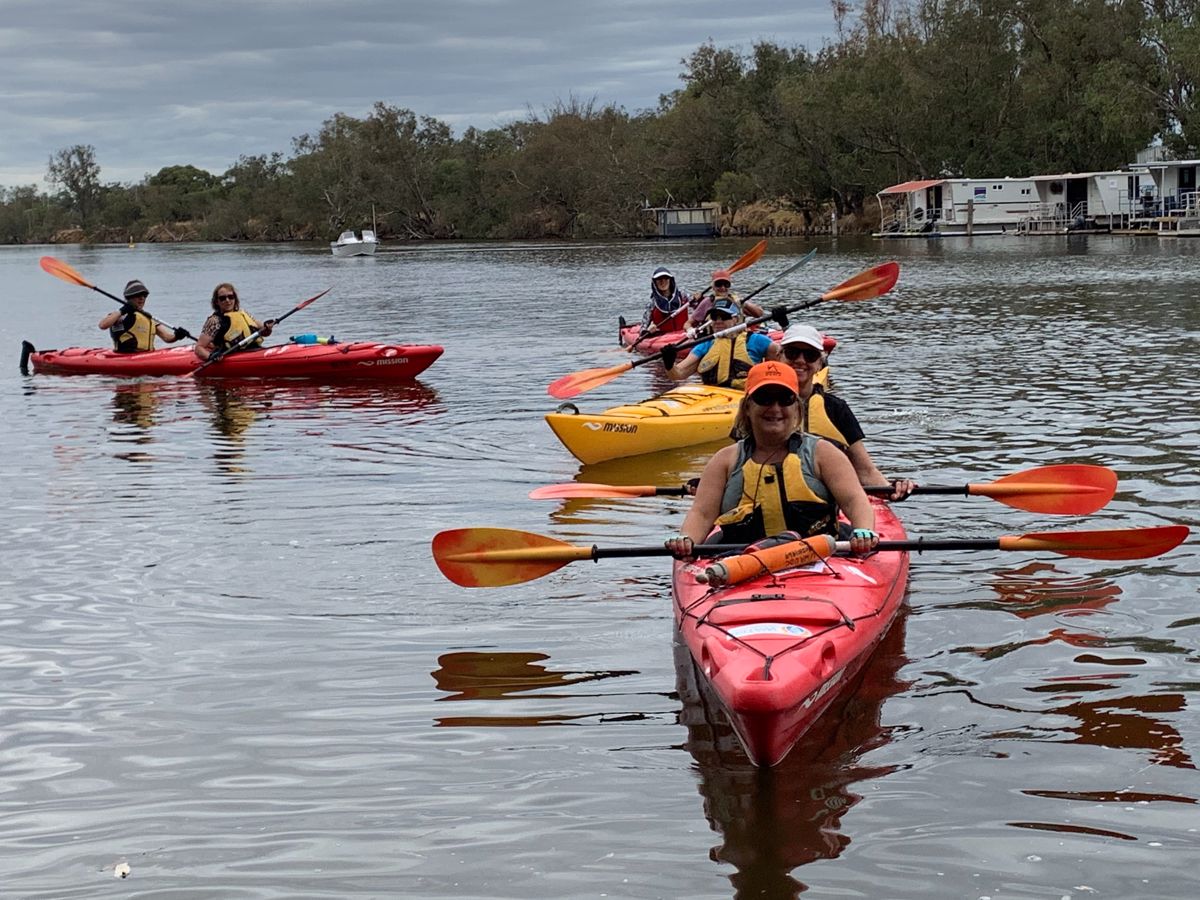 Adventurous Spirit - Swan River Paddle
Our paddle begins where the river starts. It can be a little tricky so suits those looking for ADVENTURE that's why it's aptly named "Adventurous Spirit"!!
Dates:Jan 30
Time(s):7am - 2pm
Details
Hosted By:Adventurous Women and Water Wanderers
Ticket Price:From $150 pp
Description
Today is not so much about being an experienced paddler, nor one's ability to even have paddled before. It's more about having the willingness and being fit enough to haul, wade and manoeuvre the kayaks (helping each other as Adventurous Women do) through waterways at the beginning, which can be a bit tricky to navigate due to obstacles and water levels. The start of our journey is near All Saints, the oldest church in WA. It was built to mark the highest point that Stirling's boat reached in 1827. The distance of the paddle is 11km and should be achievable for anyone with a reasonable level of fitness. No prior kayaking experience is required, however you need to be willing to pitch in and help your fellow paddlers if required.
Events
Sanctuary & Settlement - Swan River Paddle
Perth Postcards - Swan River Paddle
Beyond The Next Bend - Swan River Paddle
Location