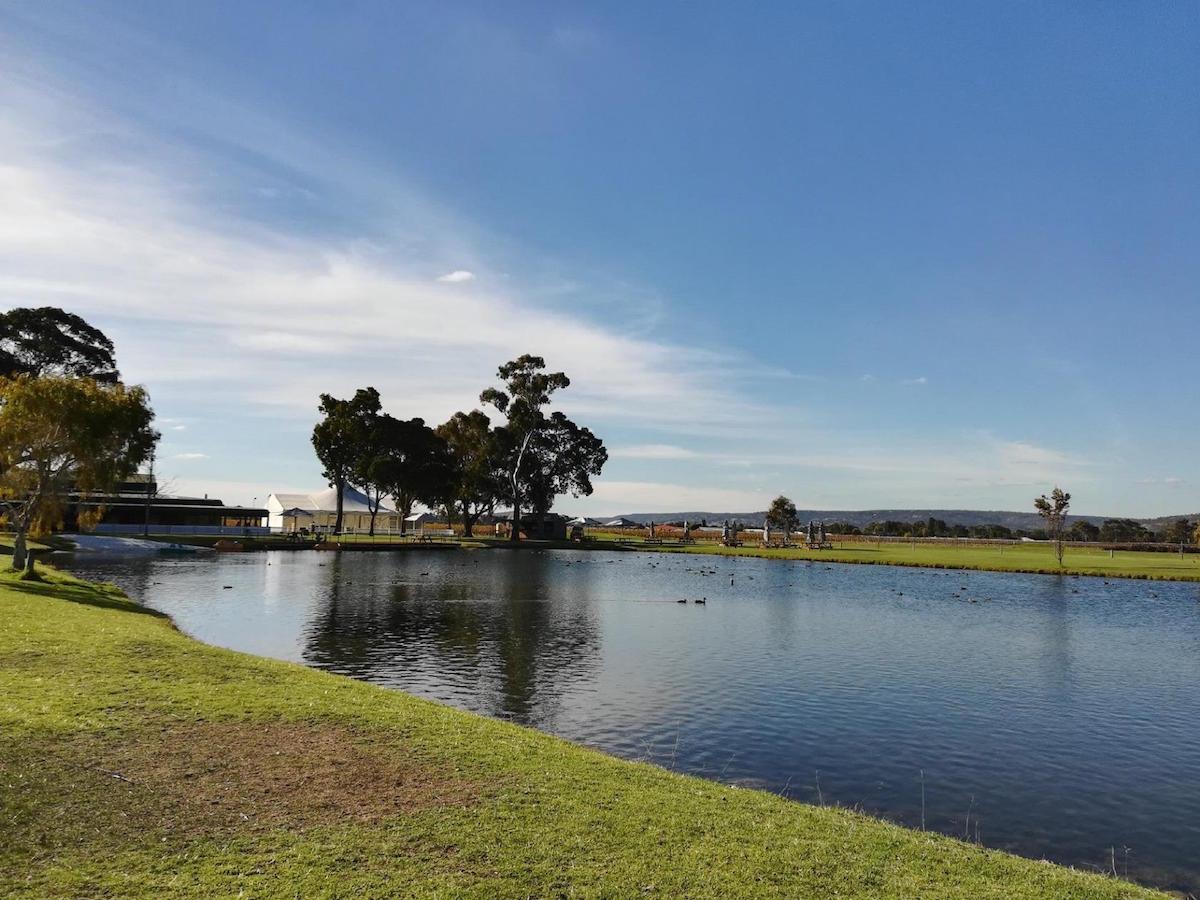 Oakover Grounds: Restaurant, Cafe & Winery
A family operated winery with a tavern and restaurant that takes pride in offering the finest blend of quality Oakover Wines, locally brewed beers and freshly prepared meals in a casual, relaxed and welcoming environment.
Open Days/times:Open daily from 9am - 4pm
Facilities:Alfresco,Licensed,Home Delivery,Function Venue,Live Music
Details
Facilities:Alfresco,Licensed,Home Delivery,Function Venue,Live Music
Open Days:Monday,Tuesday,Wednesday,Thursday,Friday,Saturday,Sunday,Public Holidays
Breakfast:Saturday,Sunday
Lunch:Wednesday,Thursday,Friday,Saturday,Sunday
Description
First time visitors to Oakover Wines are often surprised at the sheer size and scope of our cellar door and hospitality facilities ( it's Massive). After all, we offer one of the most generous 'spreads' in the Swan Valley - both the land kind, and the meal kind! ( If you can eat one of Chef Nigel's burgers including the chips and all the little bits of decoration - we'll give you a glass of classic for free).
The Cellar Door retail area is set amongst ten acres of gardens and a man-made lake ( it's not in the lake), and the whole area is alive with the colour and movement of a huge variety of birds ( of the flying type - except at spring in the valley), flowers (we have two rose bushes and some pansies) and native shrubs, and much more.
There is plenty of parking for cars, coaches, unicycles, horses, donkeys, elephants and most forms of transport. The cellar sales area is probably the biggest such facility in the valley. So where do you start? ( Have a drink of course - we are a winery) Probably the best place to begin is in the tasting area, where you can sample the Oakover range at your leisure.
If you're thinking about a meal or a relaxing drink, take the short stroll to the alfresco area or head inside at the Oakover Restaurant. Our liquor license includes a boutique beer facility, so patrons are invited to enjoy a refreshing beer (a cleansing ale mate!), brewed locally by a high quality micro-brewery.
While you're there, why not enjoy a meal in our casual, informal dining area? We offer a Cafe Style menu and a choice of snacks. Whether you are looking for a light meal or a full Sunday lunch, or you are planning a function, we can help you with a diverse and always delectable array of choices.
Our functions manager can help you decide what is best for your group (in fact we are sure she will just tell you), from finger food, to a set menu, to a smorgasbord or a la carte.
Keep an eye on this website too - because we have a regular series of themed nights that will combine fun and fantastic cuisine with great beers and wines.
Location