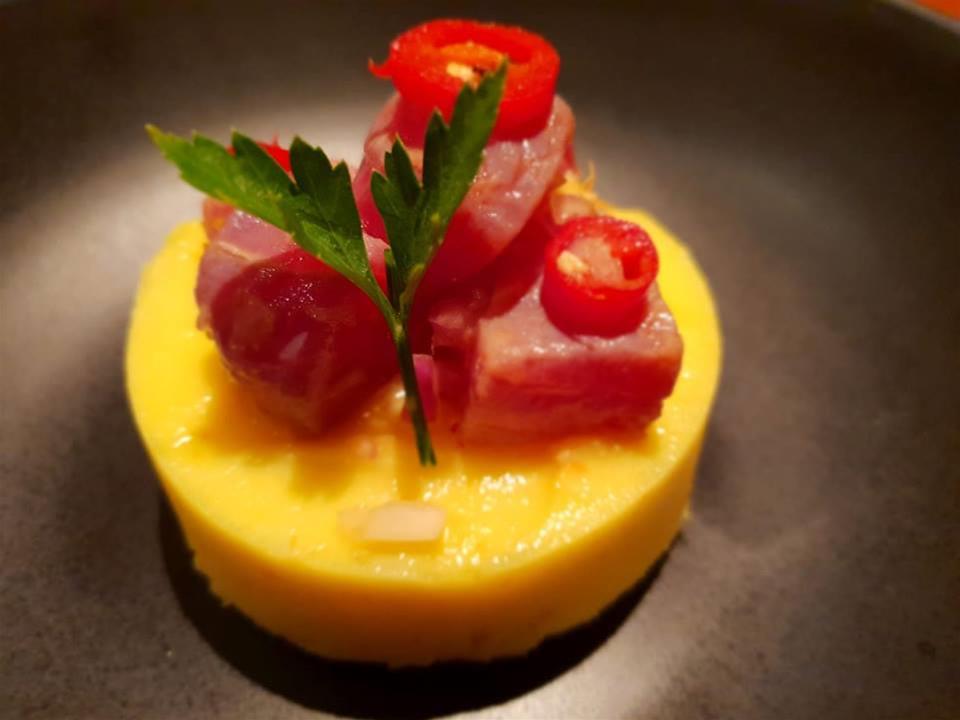 Peruvian Long Table Dinner
Esperanza Roberts invites you to a Delicious Peruvian Nikkei and Traditional Long Table Dinner paired with Spanish fine wines by talented Peruvian chef "Luis Vergara" Born out of one of the world's most precious and vibrant cultural fusions, Peruvian cuisine is the result of a long process of cultural exchange between the Incas, Spanish, Africans, Chinese, Japanese and Italians amongst others.
Dates:Apr 6
Time(s):6.30pm - 9pm
Venue:Coco Belle Espresso Bar
Details
Venue Address:21 Queens Road, Mount Pleasant
Ticket Price FROM:$90.76
Venue:Coco Belle Espresso Bar
Audience:Adults
Description
Appetizer
Chicken ribs: Chickpea flour and smoked paprika fried chicken ribs with chilli, coriander and Pisco syrup.
Matched with el Garnacha Rose 2016
Entrée
Causa: Peruvian-Japanese fusion of lime infused spicy mashed potato with aji amarillo and topped with soy-marinated tuna ceviche.
Matched with Los Enoloz Verdejo Barrica 2016
Main Course
Adobo de Carne: Packed with flavours and very tender beef, marinated in corn beer, Peruvian chillies and spices. Served with yuca cassava & coriander cake and burnt carrots.
Matched with Tempranillo Los Enoloz 2015.
Dessert
Flan de Quinoa: Velvety smooth sweet custard highlighted by candied quinoa top and served with fresh seasonal fruits.
Note: A price list for the wines served, with special discounts for attendees, will be available on the night. We will also be able to facilitate any wine orders with the distributor.(www.bestofspain.com.au)
Date: 06th of April.
Time: From 6.30 pm to 9.00 pm
Price:
$ 85.00 per person
Address: Coco Belle Expresso Bar, 21 Queens Rd, Mount Pleasant.
Facebook and Instagram: Esperanza Events Perth Meets Peru
Parking:
Free parking along the street.
Booking:
Essential before 24th of March – we will notify everyone as soon we sell out.
Payment and Contact Details:
Please contact Esperanza Roberts for bookings and payment. You can pay by Eventbrite or bank transfer. No surcharge will apply for deposit into bank account.
Phone number: 0422061212
Email address: [email protected]
Dietary Requirements:
Please advice of any allergies or any other dietary requirements before you RSVP. Unfortunately, this event does not cater for vegans and vegetarians.
Refund Policy:
This event is non-refundable, but you can transfer to another person unless the event is cancelled because we do not have at least 21 attendees.
Facebook and Instagram "Esperanza Events Perth Meets Peru"
Join me in this culinary adventure.
Esperanza Roberts.
Location
Venue:Coco Belle Espresso Bar
Address: 21 Queens Rd,,Mount Pleasant.,WA,6153
Phone: 0422061212
Email: [email protected]