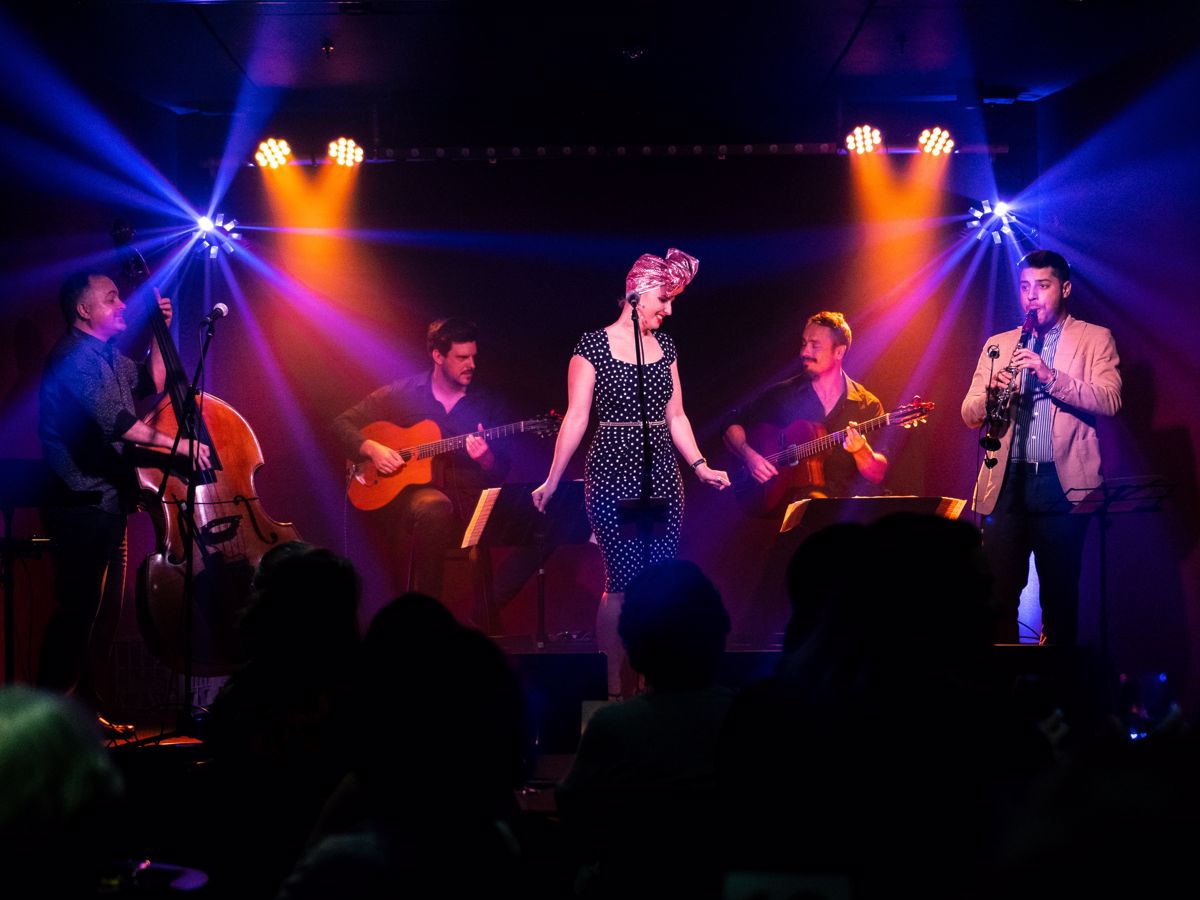 Sassafras return to Lyric's Underground
Featuring Jessie Gordon (voice), Aaron Deacon & Lachlan Gear (guitars), Adrian Galante (clarinet) and Pete Jeavons (bass) - acclaimed gypsy jazz group Sassafras returns to Lyric's Underground.
Dates:May 1
Time(s):Doors open 6.30pm, Sassafras starts at 7.45pm
Venue:Lyric's Underground
Details
Hosted By:Lyric's Underground
Venue:Lyric's Underground
Description
Formed in mid 2015, Sassafras has now established a reputation as one of Perth's premier gypsy jazz groups. Combining toe-tapping swing, breakneck gypsy classics, wistful french ballads and re-worked jazz standards in a vibrant and engaging mix of acoustic music, performed with the dazzling virtuosity and passion that is intrinsic to the gypsy jazz tradition. Featuring music from composers such as Django Reinhardt, Edith Piaf, Cole Porter, Serge Gainsbourg and Jacques Brel (to name only a few), Sassafras has sold out numerous shows at the Ellington Jazz Club, The Duke of George, The Stirling Arms Hotel, Kidogo Arthouse, The Kalamunda Performing Arts Centre and more. After a very successful debut performance at Lyric's Underground in December last year, Sassafras return to this fantastic music venue in the heart of Maylands on Saturday May 1st.
Location